BCMA Annual General Meeting
BCMA YEAR IN REVIEW 2023
As we prepare for the BCMA's 2023 Annual General Meeting on September 27, this resource page will help you get caught up on everything the BC Museums Association has been up to over the past year. 
In addition to an overview of the past year, you will also be able to see a preview of the members standing for election for the BCMA Council, messages from the BCMA President and Executive Director, and access to the BCMA's 2022-23 financial statements and AGM materials.
If you have any questions, contact members@museum.bc.ca for assistance! 
Register for the 2023 BCMA Annual General Meeting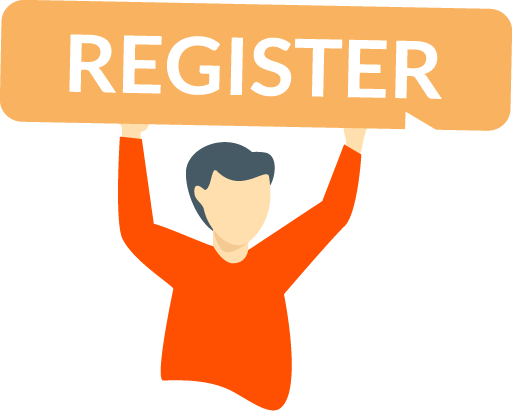 Members in good standing who are attending the 2023 Haida Gwaii gathering may participate in the AGM either in person or online. If you are registered for the gathering, please also register for the AGM so the BCMA team can accurately plan for the number of attendees.
Message from BCMA President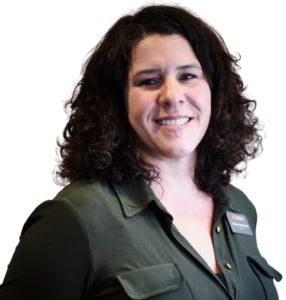 Dear Members,
As my final year as BCMA President comes to a close, it is fitting that much of this year was spent reflecting on the past and looking towards the future as BCMA Council and staff worked to finalize a new strategic plan. Nearly 10 years have passed since our last comprehensive strategic planning exercise. This opportunity to re-assess our collective work and goals from the ground up has highlighted some of the constants as well as the evolving and changing themes within our organization and the sector at large.

KEEP READING

Looking at these two visual representations of strategic planning meetings that took place nearly a decade apart, it is very clear that the types of conversations within the organization and the sector have changed. While many of the broader questions like "how can the BCMA be a more effective advocate?" or "how can we improve the BCMA?" are still very relevant, the 2023 image shows an increase in the complexity and nuance in both the types of questions we are asking and the types of solutions we are exploring. Our 2023 strategic planning discussions have centred around systems change, privilege, responsibility, and the role of bravery in our work. 

The BCMA is an organization that will always need to remain financially sustainable and one that will always prioritize supporting its members, so it is not surprising that these themes and priorities from past strategic planning exercises have remained relevant and have resurfaced this time around. But our conversations went much deeper and voiced a resounding call for the BCMA to be daring and audacious in its work to create a welcoming, relevant and valuable space for all its members to thrive. To realize this, it is essential that all aspects of our work and impact must be assessed through a lens of equity. 

I would like to sincerely thank my colleagues on the BCMA Council, the BCMA staff, and our inspiring network of members and partners who have all contributed their ideas and inspiration to this nearly two-year strategic planning process. Later this fall we look forward to sharing the results of this process with members and providing a glimpse into the kinds of questions, discussions, and solutions that we hope to explore as a community over the next few years.

As my two-year term as president comes to a close, I am confident that while the road ahead is never easy or without unexpected twists and turns, this new plan will be a solid guide and an inspiration to help ensure that the BCMA continues to support our amazing sector through bold advocacy and collaborative leadership.

Thank you to our members for the support and trust you have shown me in this role, it has been an honour.

Sincerely,

Catherine
Message from BCMA Executive Director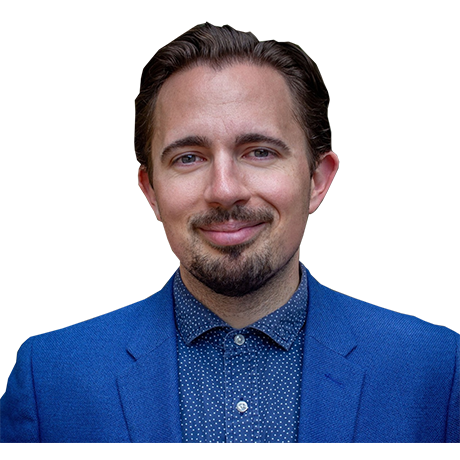 Hello everyone,
It's been another "interesting" year for BC's museum and cultural sector. 
While we are still in the process of finalizing our new strategic plan, a phrase stands out to me in the current draft that really captures the spirit of the BCMA's work over the past few years – "bold advocacy and collaborative leadership." Over the past year in particular we have started to see the results of our bold advocacy and collaborative leadership and I'd like to use this as an opportunity to highlight some recent achievements that show the impact of this ethos.
KEEP READING

Bringing our sector together for collective advocacy

Arts, culture, and heritage organizations have so much in common, but for decades have struggled to speak with a collective voice in British Columbia. This has resulted in fragmented government relations strategies that have made our sector easy for the government to ignore. In 2023, the BCMA collaborated with Earnscliffe, a Canadian government relations firm, and a steering committee of arts, culture, and heritage organizations to assess our sector's past and present advocacy efforts and begin to formulate a new collective government relations strategy. 

The economic and social impact of BC's arts, culture, and heritage sector is massive – employing tens of thousands, engaging millions, and creating an economic impact comparable to the forestry sector. Our sector matters to the lives of British Columbians. In late 2023, we look forward to sharing the results of this work with Earnscliffe and begin to embark on some of the most significant collaborative advocacy efforts with our sector partners to date.

At the national level, this April the BCMA collaborated with the Canadian Museums Association and our provincial and territorial museum association counterparts to plan and sponsor the first museum Hill Day in recent years. A delegation of BC museum and heritage professionals travelled to Ottawa for two days of meetings with federal government officials. The CMA plans to make Hill Day an annual part of our sector's government relations strategy and the BCMA will be there every step of the way to ensure that the Government of Canada knows that museums matter.

Speaking boldly

Once again 2023 has been a challenging year as we live through a polycrisis of pandemic, climate change, and social polarization. As our world attempts to rapidly swing back to an untenable status quo, it is more important than ever that arts, culture, and heritage organizations speak boldly about the need to build a more just future. 

Collaborative partnership has been the cornerstone of the BCMA's recent efforts to promote systems change in our sector. Over the past year, we have had the privilege of working with Karen Aird at First Peoples' Cultural Council (FPCC) to draft a position paper asking that the Government of Canada use the revitalization of the National Museum Policy as an opportunity to center the United Nations Declaration of the Rights of Indigenous Peoples (UNDRIP) in the policy and formally recognize the autonomy of all Indigenous peoples to steward their own arts, culture, and heritage. We look forward to sharing this paper with our members, sector, and the Department of Canadian Heritage this fall.

The past 18 months have also seen the BCMA partner with Arts BC, the Greater Vancouver Professional Theatre Alliance (GVTPA), the Rural Arts Inclusion Lab, and the BC Arts Council to develop and launch the Pathways program. This program seeks to support arts, culture, and heritage programs in communities large and small and in all stages of their equity journeys to focus on actioning systems change. Much like our government relations work, this program is one of the most ambitious joint arts, culture, and heritage collaborations the BC cultural sector has seen in decades. This is an intentional step to break down the silos that arbitrarily separate arts, culture, and heritage professionals & volunteers and build a new, more innovative, and inclusive future for our sector.

Collaborative Leadership

For me, collaborative leadership starts from within an organization, and the BCMA owes its success to the passionate and dedicated individuals who work and volunteer for the Association. Every day I stand in awe of our amazing team. Thank you to Jazmin Hundal for the care and creativity you bring to leading the growth of the IBPOC Network. Thank you to Lorenda Calvert for leading the research and development of the TEAM program. Thank you to Koy Tayler for the innovation and patience you brought to leading the HerO program. Thank you to Desirée Hall for the empathy and consideration you brought to leading the development of the Deepening Your Allyship online course. Thank you to Leia Patterson for the depth of knowledge and passion you brought to leading our work to partner with FPCC to write the position paper. Thank you to Abigail Buckwalter-Ingram for leading our fund development and grant reporting, and for ensuring that we have the resources necessary to thrive. A massive thanks to Vanessa Gelhaar for leading one of the most complex and rewarding event planning processes the BCMA has embarked on in years and for helping to make the 2023 gathering an unforgettable experience. And lastly, thank you to Catherine Ouellet-Martin for your wise council, trust, and friendship as BCMA President – it has been a privilege to collaboratively lead the BCMA with you.

I look forward to sharing the new strategic plan with our members very soon and working together to spark bold change in our organizations, our sector, and ourselves in the coming year.

Sincerely,

Ryan
2023-24 Council Candidates
The following members have been nominated for Council positions. Council members-at-large actively participate in Council meetings and the Annual General Meeting. They vote to approve the annual budget for the Association, review and assess annual financial statements, mandates, and strategic/business plans, and sit on various committees.
Please note: Members in good standing may be nominated at any point leading up to the AGM, even on the floor of the AGM itself. To be included in the following list, however, nominations need to be submitted by September 22, 2023.

The BCMA thanks the following Council members for their time and contributions to the Association:
Chepximiya Siyam' Chief Janice George has decided to not seek reelection to focus more time on her busy artistic schedule. The BCMA sincerely thanks Chief George for her time and friendship.
Returning former president Tania Muir has completed her one-year special appointment to Council as interim Past President. The BCMA thanks Tania for her willingness to eagerly return to Council so quickly.
Krista Vaartnou resigned from Council in Summer 2023 to start her parental leave. The BCMA congratulates Krista on the new addition to her family and looks forward to reconnecting in the future.
Proposed Slate of Candidates
Each year, the BCMA Nominations Working Group reviews the skills and representation of the current BCMA Council members to identify nominees and propose a slate of candidates who will support the board of directors with diverse skills and experiences. BCMA bylaws note that directors shall not serve more than six consecutive terms as director on Council.
Members of the BC Museums Association may vote for any eligible nominees, including those who put their names forward from the floor of the AGM, but after reviewing the current Council members and the nominees, the Nominations Working Group recommends the following slate (a downloadable version of the slate is available here):
The following individuals are nominated to serve as Directors:
Michelle Tsin-Yi Taylor, Douglas J. Husband Discovery Centre
Nominated for 1st year of 1st two-year term
Brian Radburn, Science World
Nominated for 1st year of 1st two-year term
Gid yahk'ii Sean Young, Haida Gwaii Museum
Nominated for 1st year of 2nd two-year term
Alyssa Leier, The Exploration Place
Nominated for 1st year of 2nd two-year term
Dauna Kennedy, Vernon Public Art Gallery
Nominated for 1st year of 2nd two-year term
Sherri Kajiwara, Nikkei National Museum
Nominated for 1st year of 3rd two-year term
Carolyn Holmes, Nanaimo Art Gallery
Nominated for 1st year of 3rd two-year term
The following individuals are nominated to serve as Officers:
Lynn Saffery, Museum of Surrey
Nominated for 1st one-year term as President

c̓ris Jordan Coble, Westbank First Nation
Nominated for 1st one-year term as Vice-President
Nominated for 1st two-year term as Treasurer

Jane Lemke, Burnaby Village Museum
Nominated for 2nd one-year term as Secretary
Catherine Ouellet-Martin, Beaty Biodiversity Museum
Nominated for 1st one-year term as Past President

AGM Materials
The Annual General Meeting of the BC Museums Association (BCMA) will take place on September 27, 2023. Delegates can attend virtually or in person as part of the 2023 Gathering in Haida Gwaii.
Materials for the 2023 AGM can be accessed by clicking the button below. This content is password protected. A password will be sent to the email address associated with your membership. If you have difficulty accessing the AGM member materials, please contact members@museum.bc.ca for assistance!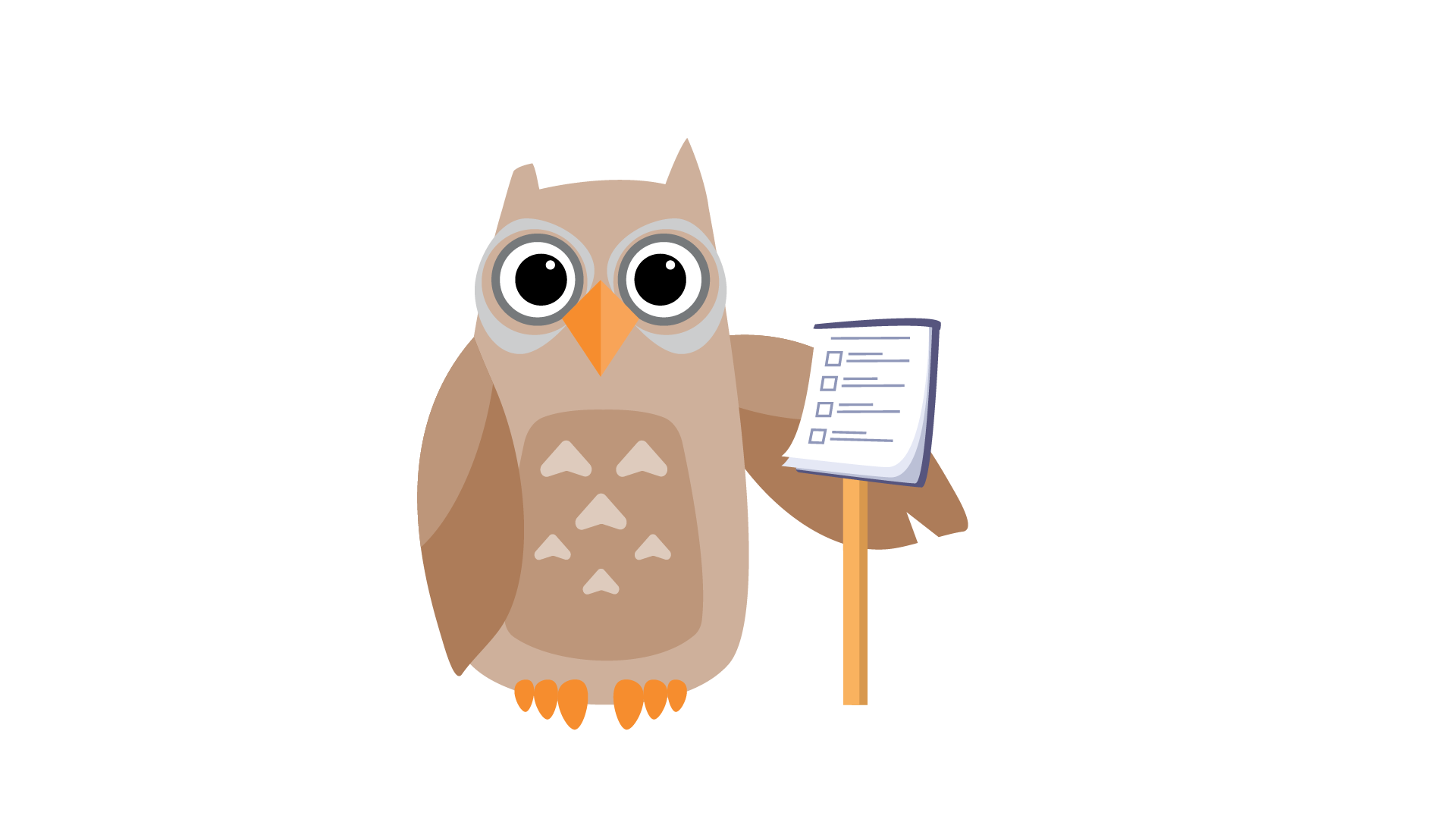 Included:
AGM Agenda
AGM Member Voting Materials
BCMA 2022-23 Financial Statements
BCMA 2022 AGM Minutes
2023-24 Council Candidates
BCMA in the News
The BCMA's ongoing advocacy work and our efforts to support institutions to take action on repatriation have been featured in the media and press throughout the year. Here are some highlights:
Advocacy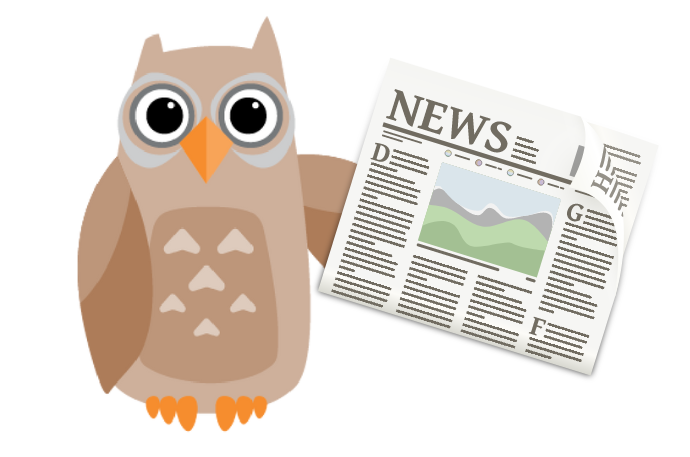 Highlights
Having More Opportunities to Meet Our Members
Our biggest highlight in the past 12 months was having more opportunities to get out into communities and engage with our members. From openings, to special events, to social visits, the BCMA staff and Council had more opportunities to connect directly with members than we've had in years. Here are some of our favourite photos from member visits over the past year.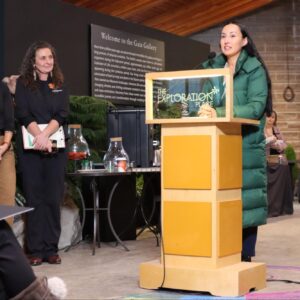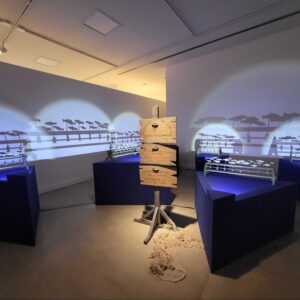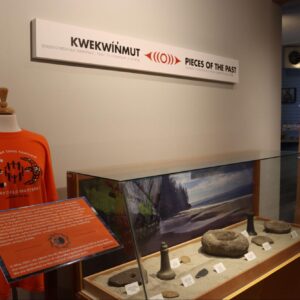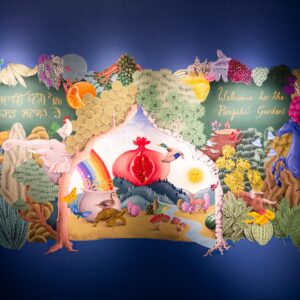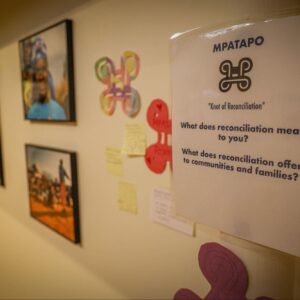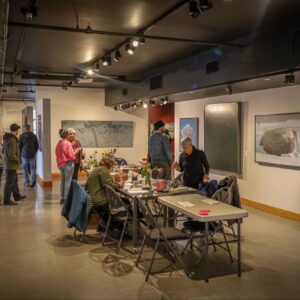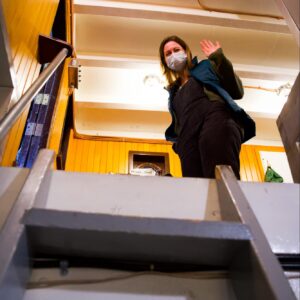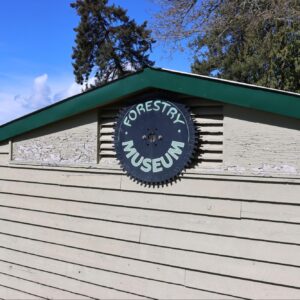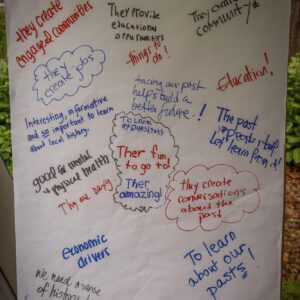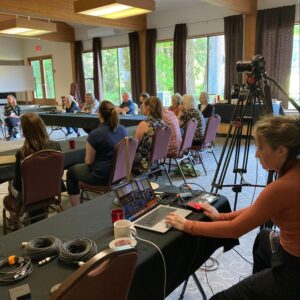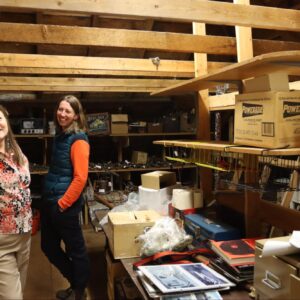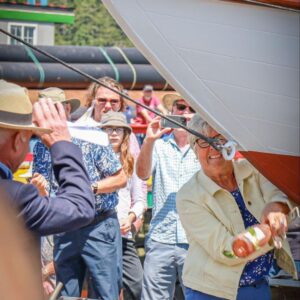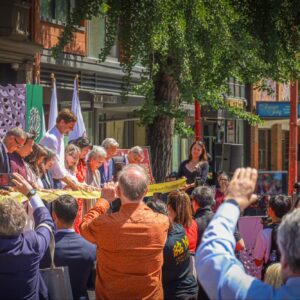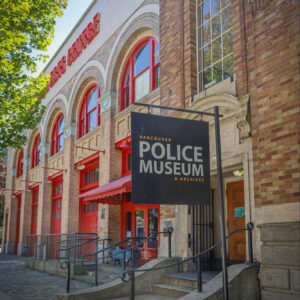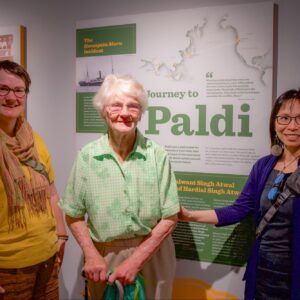 Governance & Leadership Symposium
As part of our ongoing strategic planning process, the BCMA brought together staff, Council, committee members, and key partners in Surrey for a two-day symposium this March reflecting on the future of governance and leadership in the arts, culture, and heritage sector. During this time we heard from the Canadian Museums Association about the governance recommendations from their Moved to Action report and worked with Four Directions Management Services and Miranda Maslany to document discussions, ideas, and work that needs to be done. 

Living Wage Certification
Building off of the BCMA's 2022 Living wages in BC and its benefit to your site and staff webinar, the BCMA became a certified living wage employer in 2023. This means that the Association has committed to paying all staff a minimum of a living wage for the city they work from. Fair compensation is an integral part of creating an equitable and supportive working environment and the BCMA will continue to work with our dedicated staff to ensure that we are actioning our commitment to equity in our own internal working conditions.
Business/Arts Community Impact Award
The BC Museums Association and Forager Education have been awarded the 2023 Business/Arts Community Impact Award for their online education platform, The VR Voyage Classroom. This national award highlights groundbreaking partnerships and innovative ideas driving artistic growth in Canada.
The VR Voyage Classroom brings immersive learning experiences into classrooms throughout British Columbia and beyond. This made-in-BC solution helps museums, galleries, and cultural institutions across the province more effectively market and sell online and in-person educational experiences directly to schools and teachers. Launched in 2022, the platform currently showcases learning experiences from 20% of all BC museums.
Read the full press release here.
Summer Equity Series
Learning about equity and taking action to create a more just future is a never-ending process. To support our sector at this pivotal moment of change, the BC Museums Association held a free, online summer equity series for arts, culture, and heritage professionals/volunteers.
You can access recordings from the series on our website. Thank you to the speakers who shared their visions for a more equitable sector and thank you to the more than 300 arts, culture, and heritage professionals/volunteers from across Canada and the United States who joined these sessions.
If there are topics, ideas, or speakers you would like to see in a future equity series, share your thoughts with us. 
Hill Day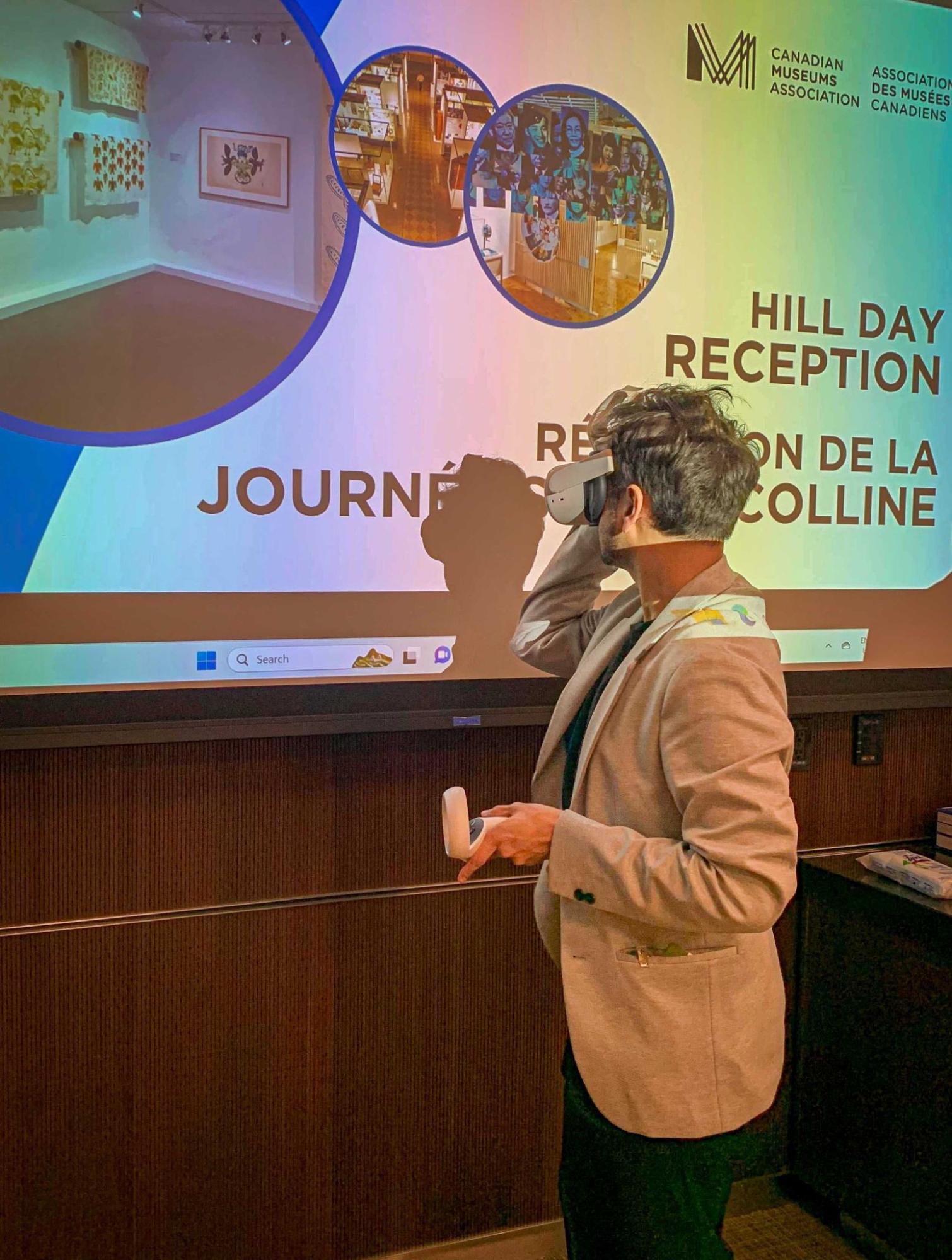 In April, the BCMA was proud to partner with the Canadian Museums Association and our provincial and territorial museum association partners to plan and host the first Hill Day in Ottawa in nearly five years. A small delegation from BC alongside arts, culture, and heritage professionals from coast-to-coast-to-coast met in Ottawa and engaged in two days of advocacy and government relations building.
The BCMA also co-hosted an evening reception in Ottawa through our HerO (Heritage Online) program and Lorenda Calvert was able to attend and demonstrate virtual reality experiences that showcased BC heritage sites to guests. We look forward to working with our national, provincial, and territorial museum association partners to support more events like this in the future.
Digital Dialogues
From July to November 2023, the BCMA is bringing together culture sector professionals across Canada for a dialogue series exploring the ethical, cultural, and environmental impacts of digital tools. This discussion series will start before the 2023 gathering on Haida Gwaii, continue during the event, and include post-gathering reflections. From the ethical considerations of using AI tools, to the cultural implications of 3D printing and 3D scanning, this series seeks to equip our sector with the critical tools to thrive in our digital future.
BC Museums Week 2023
During BC Museums Week 2023, we curated stories of the impact of museums and shared new resources designed to help our sector make the case why our work is critical to the vibrancy of communities large and small across the province.
Thank you once again to all members who submitted their impact stories! 
All of our BC Museums Week 2023 content is accessible here.

BCMA Owl-cademy – Online School
The BC Museums Association's Owl-cademy is an online school with on-demand training for museum, gallery, and cultural heritage volunteers and professionals. In addition to our online courses launched in 2022 (Digital Tools for Museum Professionals, Digital Accessibility for Museums, Galleries, and Cultural Organizations, and Video 101: Creating Better In-House Videos), we worked with subject-matter experts to develop and launch the following new courses this year:
We are excited to add three more courses in 2023:
IBPOC Museum Professionals Network
Since the beginning of 2022, the IBPOC Museum Professionals Network has been under the guidance of an advisory group whose feedback has supported the BCMA team in programming, marketing, and resource development.
The Network continues to support the province's IBPOC museum, heritage, and cultural professionals through webinars, digital resources, and networking opportunities. This year, the Network looks to expand its programming with a recurring session focused on how to empower and make space for increased IBPOC representation in the sector with various topics.
The BCMA also launched the IBPOC Network Listserv to act as a space for IBPOC museum, heritage, and cultural professionals in BC to share events, resources, and connect with fellow IBPOC professionals in the sector.
Feedback generated from the IBPOC survey is being reviewed by the advisory group and BCMA team in order to continuously improve the Network and its offerings to best support the diverse needs of IBPOC professionals. Please consider providing your feedback through this survey.
If you have any questions, concerns, or feedback about the IBPOC Network, please contact Jazmin Hundal.
BCMA Podcasts
More people have listened to BCMA podcasts in 2023 than in 2019, 2020, 2021, and 2022 combined! From our monthly MuseNews series, to special interviews with BCMA members, to the BC Museums Portraits series, BCMA podcasts highlight innovative ideas that celebrate the arts, culture, and heritage sector while challenging us to continue growing and learning. If you would like to be on a BCMA podcast or have an idea for a topic, please contact Leia Patterson. 
TEAM Program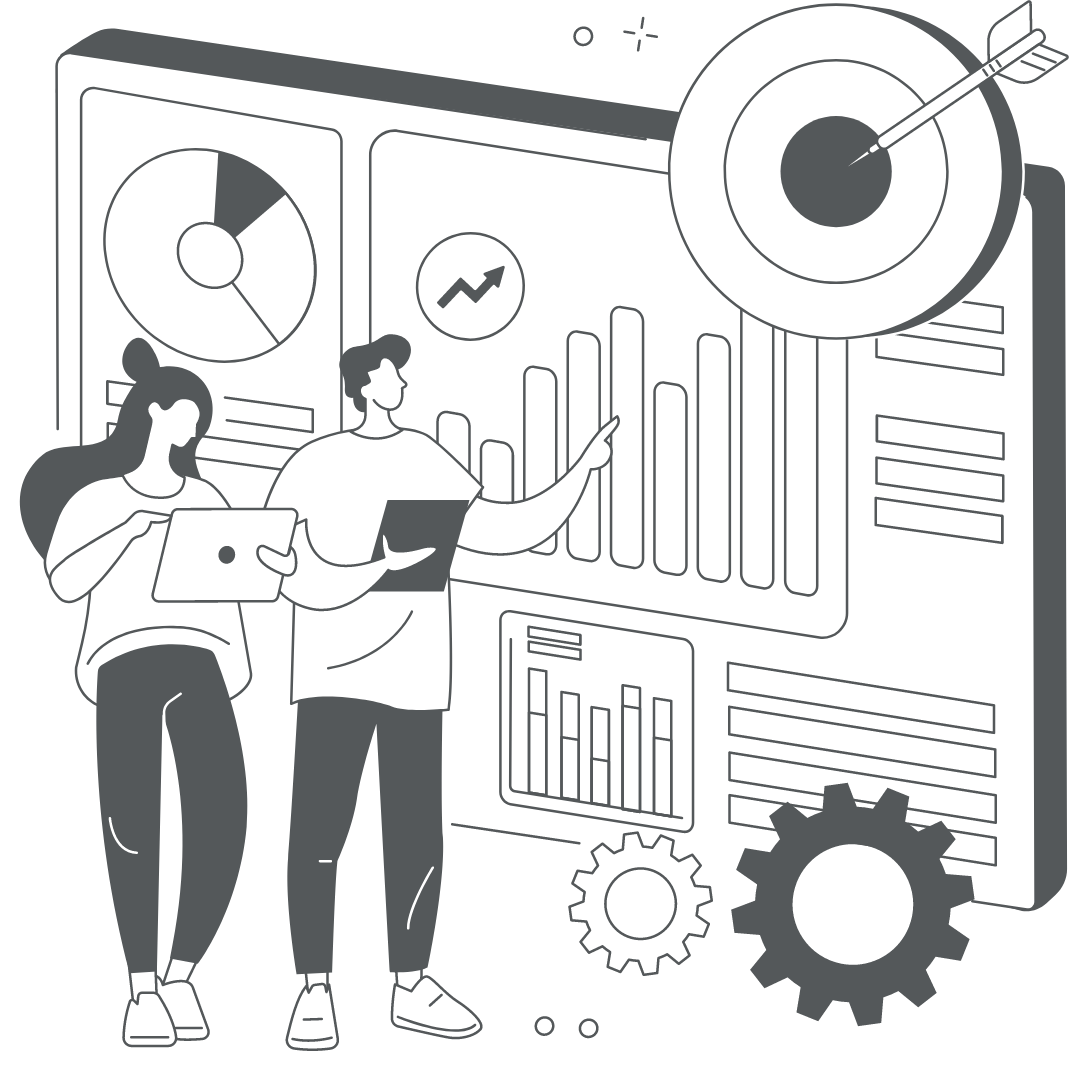 For years, BCMA members have requested the development of a new province-wide assessment and training program. Through the support of the Museums Assistance Program (MAP), we are excited to announce the TEAM Program! Our Training, Evaluation & Advice for Museums Program will build upon BCMA's nearly 75-year history and look to museum training programs from across Canada to offer critical evaluation and support in key areas of museum operations.
The goal of TEAM is to determine where museums are falling short, but also to work collaboratively with members and partners across the province to build capacity, fix long-standing issues, and make meaningful steps forward in equity and inclusion.
This two-year project will result in a pilot evaluation and training program for BC museums, galleries, and other heritage organizations. 
In the first year, the BCMA: 
Assembled a working group of members to provide feedback and guidance

Conducted a sector-wide analysis of similar programs

Reviewed and synthesized findings to develop evaluation systems/criteria 

Compiled training materials

Recruited pilot sites
In the second year, the BCMA will:
Work with three to five organizations to pilot the TEAM Program 

Continue to refine evaluation systems 

Explore funding options to ensure the continuation of the program
If you are interested in contributing to the development of the TEAM Program, please contact Lorenda Calvert. 
Advocacy
Advocacy is a key priority of the BCMA, but it can often be the most difficult aspect of our work to share with our members. Three areas of success we'd like to highlight in our advocacy work over the past year include:
Supporting Successful Relationships that Magnify Impact:

The BCMA is dedicated to supporting successful relationships with sector partners and we strive to be the "glue" that keeps collaborative arts, culture, and heritage advocacy together. To achieve this, the BCMA has coordinated sector meetings with the Gaming Branch and Arts Service Organizations (ASOs) to advocate for modernizations to their funding programs, schedules monthly Provincial and Territorial Museum Association (PTMA) meetings, and convenes partner organizations to discuss key advocacy issues like archaeological repository support or emergency preparedness. While a lot of this work isn't visible on a regular basis, the BCMA plays a key role in sustaining critical advocacy partnerships across Canada. Our joint ASO advocacy helped to result in the

Province providing $34.5 million

to arts and culture organizations to support resilience and economic recovery for people working in the sector in 2023.
National Museum Policy:

The BCMA has been collaborating with First Peoples' Cultural Council to co-author a position paper about the National Museum Policy that stresses how critical this opportunity is to advance reconciliation and use UNDRIP as the foundation for the new policy. This paper is currently being reviewed and we look forward to sharing it later this fall.
Timely Responses to Announcements:

Keeping up with all of the latest government news and announcements is challenging, so over the past year the BCMA has worked to offer our members timely updates and responses about the changing political landscape. Some of these responses include the following: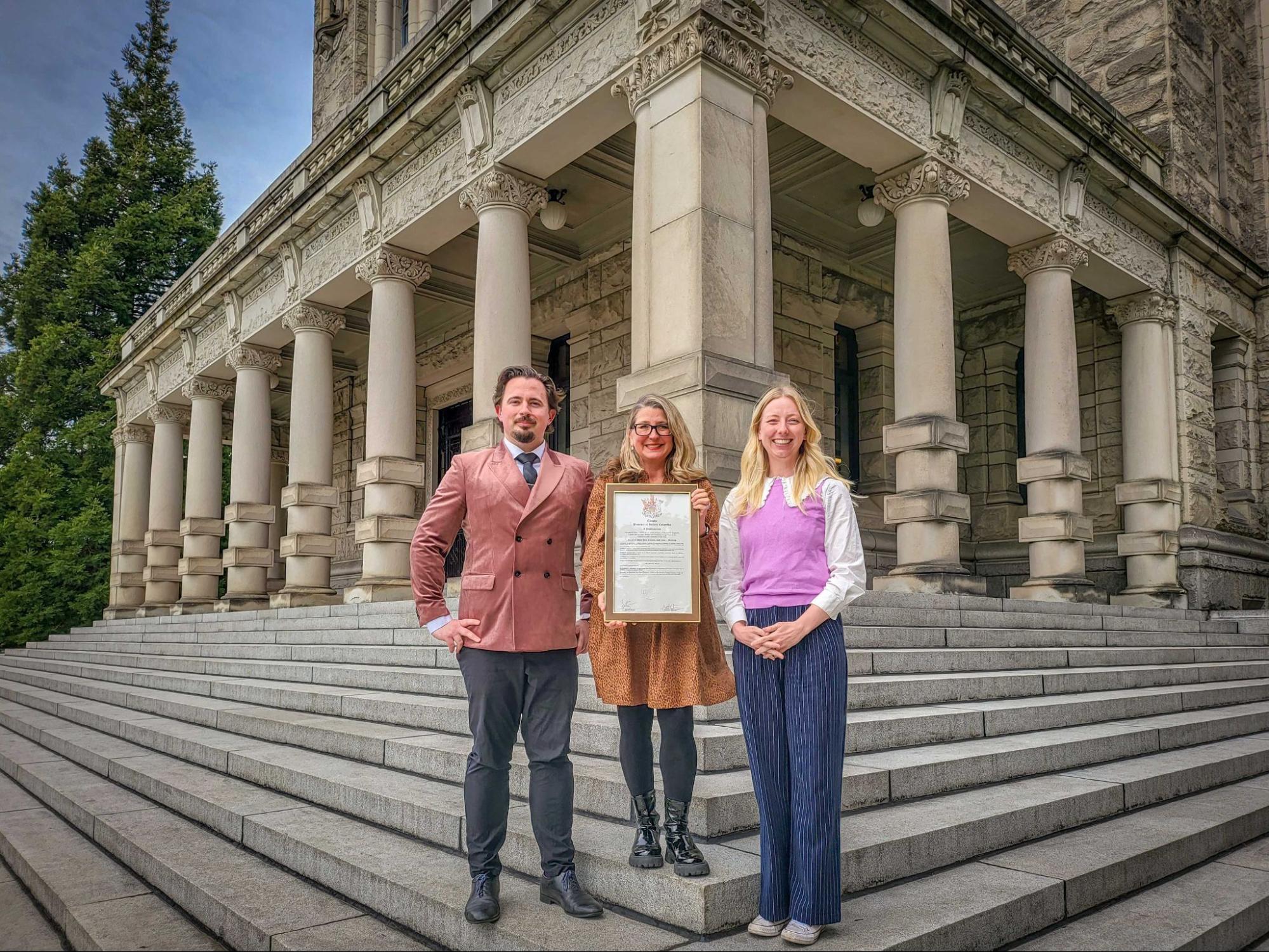 Updates on BCMA's Commitment to Justice, Equity, Diversity, and Inclusion
The BC Museums Association is committed to advancing justice, equity, diversity, and inclusion within the museum and cultural sector and in our own organizational practices. A key component of this commitment is being open and transparent with our community. Every few months, we share an update about the steps we are taking to support justice, equity, diversity, and inclusion.
September 2023 Update (Coming Soon)
Pathways Program
Pathways is a year-long pilot program that will provide opportunities for arts, culture, and heritage practitioners to learn about, reflect on, and integrate equity and access more deeply into their work. Participants will be supported with individualized learning plans, peer networks and one-on-one guidance.
Every organization and individual in our sector is approaching equity and access from a different place and unique context. Therefore, Pathways is a flexible and individualized program that connects participants with ongoing, accessible learning and support that meet individuals and organizations where they are.
Space is available for 70 organizations in the pilot year. Expressions of interest are being accepted from August 3 to September 15, with early October and early January intake dates for participants. The Pathways program operates on a community care model and offers a range of financial support and program fees in an effort to respond to historical inequities in how our sector is funded.
To learn more about the program, or to submit an expression of interest, please visit: https://manypathways.ca/apply/ 
Looking Ahead

2SLGBTQIA+ Network
Starting October 2023, BCMA will be in the development phase of our new 2SLGBTQIA+ Cultural Professionals Network. Building on the success of the BCMA's Gender & Sexuality Inclusion Toolkit and responding to community needs, the 2SLGBTQIA+ Network aims to provide a safer, accountable space where 2SLGBTQIA+ students, volunteers, and professionals in the arts and culture sector can connect. The Network will provide targeted support for members of the queer community, and offer some resources for allies who would like to improve their individual and organizational practices.
Modeled after the existing IBPOC Network, an Advisory Group has been formed and will begin developing internal systems, identifying needs, and setting goals for Network programming, which will begin in early 2024. 
New Member Benefit: HerO Lending Library
Improve your program and event production with the BCMA's Lending Library through the Heritage Online (HerO) program. This easy, cost-effective member benefit will allow you and your team to rent equipment like lighting and microphones to support the delivery of live, hybrid, or virtual programs and events such as workshops, conferences, and meetings.
Let the BCMA team advise you on what equipment best fits your needs so you can reach a larger audience, improve accessibility, and expand your virtual offerings. Stay tuned for more details!
Leg Day
The BCMA Advocacy Committee would like to host a Legislature Day, or Leg Day (pronounced "Ledge" Day), in 2024. Similar to the CMA's 2023 Hill Day, a Leg Day would provide arts, culture, and heritage professionals & volunteers a chance to meet at the Legislature in Victoria and speak directly to their elected representatives about the needs of our sector. BCMA staff are working with their government contacts to identify potential dates in 2024 and we hope to share more information with our members soon.
Joint Arts, Culture, and Heritage Government Relations Framework
British Columbia's arts, culture, and heritage sector has a significant economic and social impact and employs tens of thousands in communities large and small, yet our sector's voice and priorities have not been consistently heard and actioned by the Government of BC. The BCMA is working with Arts BC, the BC Alliance for Arts + Culture, Heritage BC, the Greater Vancouver Professional Theatre Alliance, and 221A to develop a shared government relations framework that all arts, culture, and heritage organizations in the province can use in their advocacy work. With the consultation of Earnscliffe Strategies, this new sector-wide framework seeks to magnify and focus our collective efforts and reframe how we work with government. We look forward to sharing more information about this later this fall.
Animikii Online Course
The BCMA and Animikii Indigenous Technology are partnering to co-develop a new online course offering wise practices for arts, culture, and museum workers to support decolonization.
Through this partnership with Animikii, the BCMA will connect with Indigenous cultural professionals to offer museums and heritage organizations wise practices to prevent unintentional harm to Indigenous communities while working towards reconciliation, decolonization, and redress. This online course will include interviews, case studies, and readings that explore successes and failures to help museum and heritage professionals create localized practices that will support meaningful and trusting relationship-building with Indigenous communities.
View our latest courses as they are released on the BCMA School.
Thank you for another great year!