Gender and Sexuality Inclusion Toolkit for Museums, Heritage and Cultural Institutions
Museums and cultural institutions tell the stories and preserve the histories of an area, aiming to be representative of the local region and foster a strong sense of community. How does gender and sexual orientation inclusion align with these goals?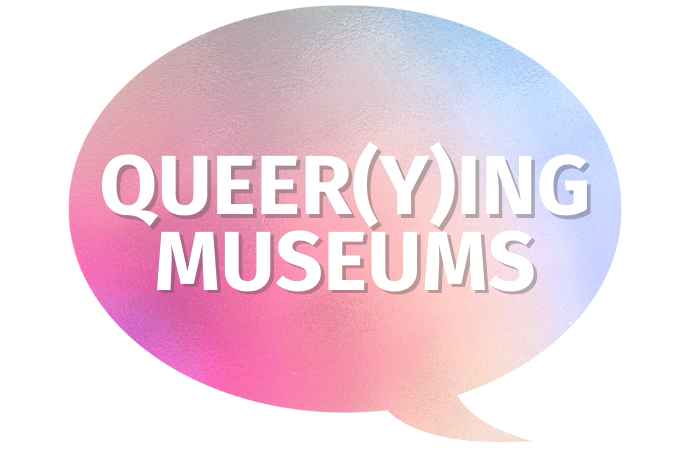 In this podcast we seek to deepen the discussions begun in the Gender & Sexuality Inclusion Toolkit, and highlight great work being done around the province and beyond.
Call for collaboration
The BCMA would like to actively call for paid collaboration on this resource from our members who identify as a part of the 2SLGBTQQIA+ community and who work in the museum, gallery or heritage sector. We recognize that there is a gap regarding Two-Spirit and IBPOC perspectives, and funding will be prioritized for those individuals. 
This resource has been compiled by self-identifying members of the 2SLGBTQQIA+ community who work at the BC Museums Association. Whilst this resource is the result of collaboration, it is infused with our perspectives and worldviews that are shaped and influenced by whiteness, queerness, bisexuality, chronic illness, gender nonconformity, and more. As such, we aim to invite and uplift a multitude of perspectives so that this resource can be more reflective of our communities.
If you have thoughts or would like to collaborate, please contact us at community@museum.bc.ca. We would love to hear from you!
---
Introduction
Museums and cultural institutions tell the stories and preserve the histories of an area, aiming to be representative of the local region and foster a strong sense of community. How does gender and sexual orientation inclusion align with these goals? 
While Canada is home to approximately one million 2SLGBTQQIA+ community members, there has been only a slight increase of diverse narratives represented in museum and cultural sectors. When a group of people is overlooked and excluded, voices are left out of the conversation and telling of local histories. Furthermore, the ways in which stories are delivered is critical. Often one-off exhibits within a heteronormative culture can be tokenizing and contribute to harmful stereotypes and thus, perpetuate existing forms of oppression towards 2SLGBTQQIA+ populations. 
In a recent BCMA survey (2021):
92%

of respondents agreed that making their cultural institutions welcoming and inclusive to 2SLGBTQQIA+ was important to them. 

About half of respondents did not think that diverse gender and sexual diversity are currently well-represented in the content of cultural institutions (55.55%), and many were neutral. 

Survey results revealed that

queer and trans staff members were often disappointed and hurt by museum content

. Those same staff members found that

2SLGBTQQIA+ content in their institutions' exhibitions often felt tokenizing and done for the allyship optics.
"There is silence in our organization around 2SLGBTQQIA+ issues. These perspectives are currently missing from our organization's content."
-2021 Survey Respondent
More survey results

Many institutions indicated having gender-neutral washrooms (75% of respondents), staff discussions about pronouns (70.83% of respondents), and gender neutral language in visitor engagement (75% of respondents). However, just under half (48%) of respondents felt that they had a strong understanding as a staff and an institution of 2SLGBTQIA+ issues as they relate to cultural institutions and most respondents were interested in learning more.

"I would love to learn some ways to create content, considering that

our collection does not have historical content from known 2SLGBTQQIA+ individuals

, and to learn ways that this information may be used in programs."

-2021 Survey Respondent
Objective
The objective of this toolkit is to:
Support museums, galleries and heritage organizations in their journeys to increase 2SLGBTQIA+ inclusivity and representation in an empowering manner, particularly smaller organizations who may not have abundant resources.
Celebrate existing 2SLGBTQIA+ exhibits and case studies to provide real-world examples for institutions to model their practices.
The acronym 2SLGBTQQIA+ stands for two-spirit, lesbian, gay, bisexual, transgender, queer, intersex, asexual, and more. Moving through this resource, the reader should keep in mind that "2SLGBTQQIA+" and "queer community" is not a homogenous group and includes people with various positionalities of race, class, ability, gender, sexuality, age, body size, and more. Further, it can be both personalized and ever-evolving what being a member of the 2SLGBTQQIA+ community means and represents to an individual. There is not one way to be queer or trans–or one defintion that fits all. In this resource we aim to create expansion of the possibilities in building safety for all diverse queerness and transness to shine in Museums, Heritage and Cultural Institutions. In this way, we hope to provide a jumping off point to thinking about inclusion more broadly. 
We hope this document provides an introduction for museum workers who want to improve their allyship, to understand why this work is important, and identify some actionable ways that you can make changes in your institution. For those who have already begun to implement changes, we hope this resource helps you to take a critical look at your museum's practices and identify areas that could be improved. Remember, allyship is ongoing practice!
Intersectionality

In 1989, Kimberlé Crenshaw described how people who are both women and people of colour are marginalized in anti-discrimination law because of structural frameworks that only allow for someone to occupy one identity or the other, and not both. Since Crenshaw coined the term, it has been taken up as a way to understand the different ways in which various aspects of identity may overlap, rather than exist in isolation, so we may be more effective in dismantling structural power imbalances.

In other words, race, class, age, ability and other aspects of identity and experience overlap and interact with gender and sexuality. For example, just because people share the identity of being women, doesn't mean their experience of being a woman is the same – it is shaped by many factors. Therefore, an intersectional lens takes into account these identities and experiences in order to understand the complexity of discrimination, oppression and prejudices individuals face and to better address them. We want to draw your attention to this term because sometimes attempts at gender and sexuality inclusion may end up upholding different systems of inequality.
---
Physical spaces: supporting a safe(r) museum environment
Most museums strive to reach all members of their local communities as well as visitors from around the world. If your institution is known to be a space that is working towards inclusion, this will positively impact your visitor engagement, the mental health of staff, as well as the reach and relevance of your institution.
Cultivating safe(r) and brave spaces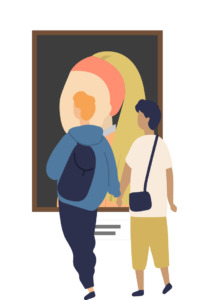 Everyone should have the right to be safe and feel safe at any exhibit, showing, public space or event. However, folks at varying intersections of dis/ability, class, migration status, race, gender identity and expression, religious identity and sexual orientation may feel unsafe to express their full selves, visiting a space safely, or even entering a building. This is because public spaces may tolerate, trivialize or promote systems of oppression.
Museums, heritage and cultural institutions' physical spaces should be non-threatening and supportive to all visitors and staff. However, we use the word safer because creating an environment where people feel safe is an ongoing process, and in reality some people may never feel truly safe or free in a museum or gallery. Nevertheless, it is important to continue reducing the harm that can be caused in your institution and committing to the ongoing evolution of creating a culture of care towards all people across differences.
Safe(r) space
A safe(r) space "is a supportive, non-threatening environment where all participants can feel comfortable to express themselves and share experiences without fear of discrimination or reprisal" (Mental Health Commission of Canada). Using the term safer acknowledges that safety is relative, not everyone feels safe under the same conditions, and creating as safe an environment as possible is an active, ongoing process.
Brave space
In spaces where people have different experiences of oppression, power and privilege due to various aspects of their identity and group membership, feelings of safety and trust vary (Arao & Clemens, 2013). A brave space encourages dialogue that requires a level of discomfort and vulnerability, and focuses on "holding each person accountable to do the work of sharing experiences and coming to new understandings – a feat that's often hard, and typically uncomfortable" (Break Away, 2017).
Interested in learning more about brave spaces? Watch Regan Shrumm's webinar where they introduce "brave" spaces, focusing on personal stories from the experience of being a queer museum worker with disabilities, as well as lessons learned from completing an accessibility audit at the Art Gallery of Greater Victoria. Learn more here.
Challenging heteronormativity on your resource shelf
What is heteronormativity? Heteronormativity is the assumption that most people are heterosexual, and/or that heterosexuality is more normal, natural, or superior to other sexual orientations. This is an underlying societal assumption. Therefore, on the individual level it can be conscious or unconscious, and it is often the ways in which unconscious biases play out that are harder to identify. As such, it is important to recognize patterns and unlearn them.
A way to challenge heteronormativity is by introducing queerness and transness as valued and celebrated in your institution!
Does your institution have a resource section that includes 2SLGBTQQIA+ characters or plot lines? If a 2SLGBTQQIA+ child, teenager or adult was sifting through your resource shelf, would they feel represented in the narratives and stories of identity, belonging, love, relationships, adventures and role models that they saw?
"The single story creates stereotypes, and the problem with stereotypes is not that they are untrue, but that they are incomplete. They make one story become the only story."

– The Danger of a Single Story; Chimamanda Ngozi Adichie
Did you know:
2SLGBTQQIA+ characters have been present throughout mythology and folklore across cultures for many years. Scholars attribute the relatively recent erasure of queer and trans narratives from world folklore to the period in which orally told stories were transcribed to printed collections around the 1850s-1900. Stith Thompson, an American scholar and folklorist, was one of the duo who created/developed the Arne Thompson Uther Tale Type Index, used to catalogue folktales by structure. Thompson admitted to classifying any tales of 'homosexuality' or 'lesbianism' into a section of "Unnatural Perversions" along with bestiality and incest. How has the systematic exclusion of queer and trans narratives pervaded into today's representation of content?
Have you heard of the folktale of "The Dog and the Sea"? (You know, the tale of a sailor who goes on a great adventure winning the hand of a handsome prince… Look it up!) 
Resources, exhibits and stories do not need to deal with sexuality only in the way that adults see it: "these characters and narratives can shine a light into the corners of possibility for children searching for signs that they are not alone in their otherness" (Masad, 2017).
Talk about it:
Do your current resources reflect diversity of gender, sexuality, race, class, ability, age, and body size?

What other stories might be missing?

Do your current resources reflect diverse authors or content creators of gender, sexuality, race, class, ability, age, and body size?

Have you considered a dedicated 2SLGBTQQIA+ section?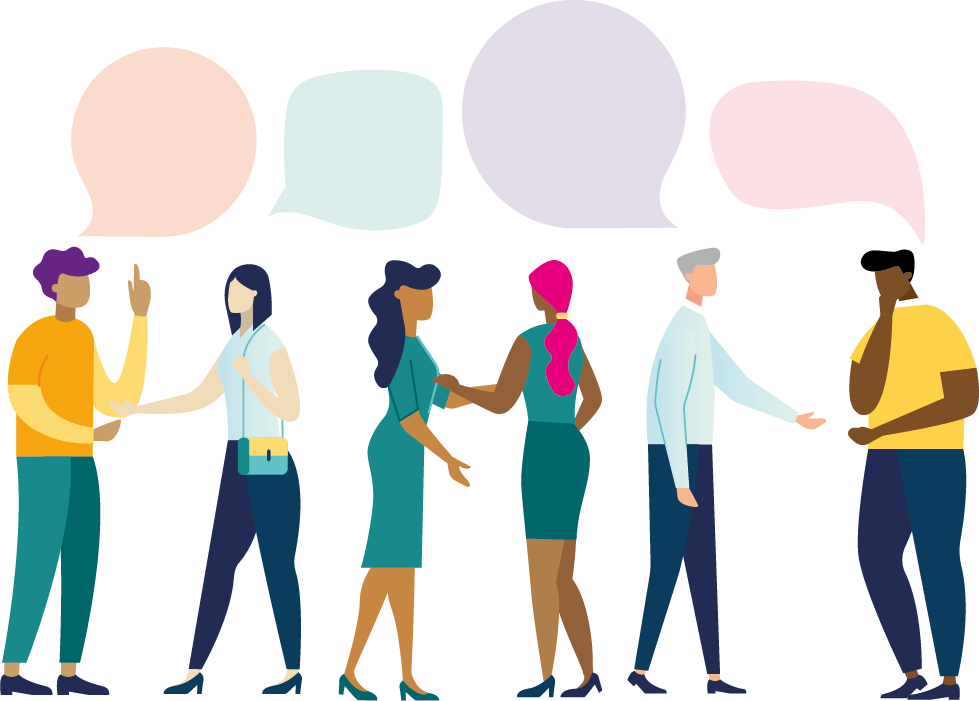 Washrooms
A crucial aspect of ensuring safer physical spaces at your institution for gender-diverse individuals is having a safe place for everyone to go to the bathroom. Ensure that you have at least one accessible, all-gender, single stall washroom available for public and employee use. While it would be ideal to have more than one, and at least one for each floor if your institution has multiple levels, starting with just one can make a world of difference. 
Ensuring that trans and gender-diverse individuals have access to a safe and private washroom is critical to ensuring their comfort and reducing the anxiety of your visitors and staff.
Once you have established your all-gender washroom, adding information about the location and types of your washrooms on your website or online map can help individuals to decide whether or not they will feel safe visiting your institution. This information can include whether or not it has a urinal, a change table, is single stall or multi-stall, etc.
Consider this:
Many institutions are moving towards making it clear that everyone who visits their space is invited to use the washroom that matches their authentic (trans)gender identity. It is critical to remember that when you do so, you must follow this statement up with clear direction and comprehensive education for all of your staff, so if there is ever an incident of transphobic violence or a transphobic complaint, they feel empowered to say that your museum is inclusive and supportive of 2SLGTBQQIA+ individuals and you will not stand for harassment or discrimination.
---
Beyond physical spaces: thinking about visitor engagement, addressing audiences, marketing and more!
Understanding and respecting pronouns
Pronouns (for example; they/them, she/her, he/him) are important because they affirm the gender identity of a person.  Cisgender folks and transgender folks use pronouns. However, transgender peoples' pronouns are often disrespected in cisnormative spaces. Consistently being misgendered, and by extension misread, can take a toll on an individual's sense of self and their mental well-being.
It is important not to assume someone's pronouns, but instead make sure you ask in an appropriate way. For example, at the BC Museums Association, one thing we have implemented to welcome new employees is to send an email introducing the employee and sharing their pronouns (with their consent). This is a simple way to inform everyone, while simultaneously not making a big deal out of it since we have created this custom for everyone who starts with the organization. If you begin to implement this strategy, ensure that you aren't singling out people whose pronouns you aren't sure of. Another way to approach this is to introduce yourself and share your own pronouns in any meetings with new employees, collaborators or others, then invite participants to share theirs if they are comfortable. Zoom makes this approach particularly accessible, since those who wish to share their pronouns may do so by changing their screen name.
Pronouns can change and evolve over time, as folks who are Questioning their gender identity may explore or investigate new ways of acknowledging and affirming themselves. It is important to accept fluidity, change, and expansion in regards to names and pronouns, to create a safer space for transgender folks, and by extension, all people.
Language & gender: addressing audiences and other interactions
Being misgendered or misidentified immediately upon entering a museum, gallery, or heritage site can pretty swiftly make your guests feel unwelcome and even unsafe. When your volunteers or staff members are greeting visitors, selling tickets, or addressing audiences, invite them to practise using gender neutral terms and terms that do not assume family structure. For example, it is common for lesbian couples to be asked if they are friends. Remember the heteronormativity we mentioned earlier? 
Instead of "Ladies and Gentlemen," or "Sir/Madam," consider asking them to use terms like "Folks," "Distinguished Guests," or "Everyone". This not only includes those who don't identify within the gender binary, but also creates a norm of avoiding gendering anyone and can help more people to feel safe. For people who arrive together, an easy alternative is "companion", or asking "how many people are in your party?"
Misgendering or misidentification is a common experience for queer, trans and gender-nonconforming individuals. While many heteronormative or transphobic assumptions may be unconscious, it is important to reflect and work to be aware of these biases so you can take action to transform them.
Data collection
Consider re-evaluating your institutional paperwork and forms for unnecessary or harmful gendered assumptions. For example, many forms ask for a person to identify their sex (typically associated with male/female) or gender (often with the choice of man/woman), which can feel invasive and exclude those who identify outside of these categories. This can also unintentionally "out" someone. Often, these questions are asked reflexively and aren't even necessary, so evaluate why you are asking the question and consider adjusting accordingly. If you are asking because you want to know how to address the person, you could instead include an option for their pronouns. 
If your new employee form requires the person's government recognized name for hiring purposes, include an option for chosen (preferred) name and use this on all communications such as staff schedules, directories, emails, etc. Never reveal a person's legal name to another staff member or patron (without the individual's consent). 
Another area you might wish to evaluate is your visitor feedback forms, looking for unnecessary gender markers. Consider leaving them anonymous. Likewise, your institution's membership form and correspondence provides an opportunity to remove gender markers or provide gender neutral options, such as "Mx.".
A note on COVID-19 vaccine passports: Many trans and non-binary individuals are unable to change their gender markers and/or name on their government issued identification, which may lead to being denied access to businesses or being outed. The Provincial Health Orders do allow for discretion on the part of establishments when checking vaccine passports. The BC Government website has some guidance around this that we encourage you to read and educate your staff about.
Unfortunately, while businesses have a responsibility to protect visitors safety and privacy, requiring individuals to disclose this information to a stranger will likely never feel safe – think back to our discussion of safer spaces. Therefore, it is crucial for these conversations to take place in a discreet way and for your staff members to mitigate harm as much as possible – which starts with having a plan in place for when this happens, and having intentional and thorough discussions with your team about it.
Dress codes
While it is perfectly reasonable to expect your team members to represent your institution through a uniform, it is not okay to insist that women only wear dresses or skirts and men only wear pants, or asking gender non-conforming people to wear something that does not align with their identity. If your institution has a uniform that has gendered options, let all employees pick the uniform that they will feel the most comfortable in. If you don't have something in their size, offer to order it. Ensuring that your employees feel comfortable and like themselves in the workplace creates a safer environment for staff and visitors alike.
Marketing 
2SLGBTQIA+ people have historically been excluded from spaces and narratives, including pervasive content such as marketing materials. This is particularly true for people of colour (especially women of colour), trans and gender-expansive people, disabled people, people of size, and older people. 
Consider creating some marketing materials that positively and authentically represent your community. Be mindful of portraying 2SLGBTQIA+ people in relationship to straight, cis-gender people (e.g., "gay best friend" or sidekick) and not as independent people with their own lives, stories and realities. 
Importantly, while inclusive marketing is a great step, it can't be the only shift that your institution makes and is generally not the best place to start. If you advertise your institution as being queer-friendly but this is not the experience of visitors because you have not addressed exclusion and discrimination in your institution, you risk causing more harm.
Understanding performative/optical allyship
In a recent BCMA survey, members observed a number of ways in which their institutions took part in optical allyship. 
Examples of optical allyship (sometimes also referred to as performative allyship) as it applies to 2SLGBTQIA+ individuals include stating that their museum is inclusive to the queer community, or putting up Pride flags in order to attract patrons and signal solidarity, but not employing queer artists or curators, failing to look critically at 2SLGBTQIA+ representation in their staff or board, not addressing unconscious bias in hiring practises, or failing to take an ongoing critically reflective look at how they can continue to make their space safer for members of marginalized communities. 
What is optical allyship?
According to
Latham Thomas
, who coined the term, "This is allyship that only serves at the surface level to platform the 'ally,' it
makes a statement but doesn't go beneath the surface and is not aimed at breaking away from the systems of power that oppress
".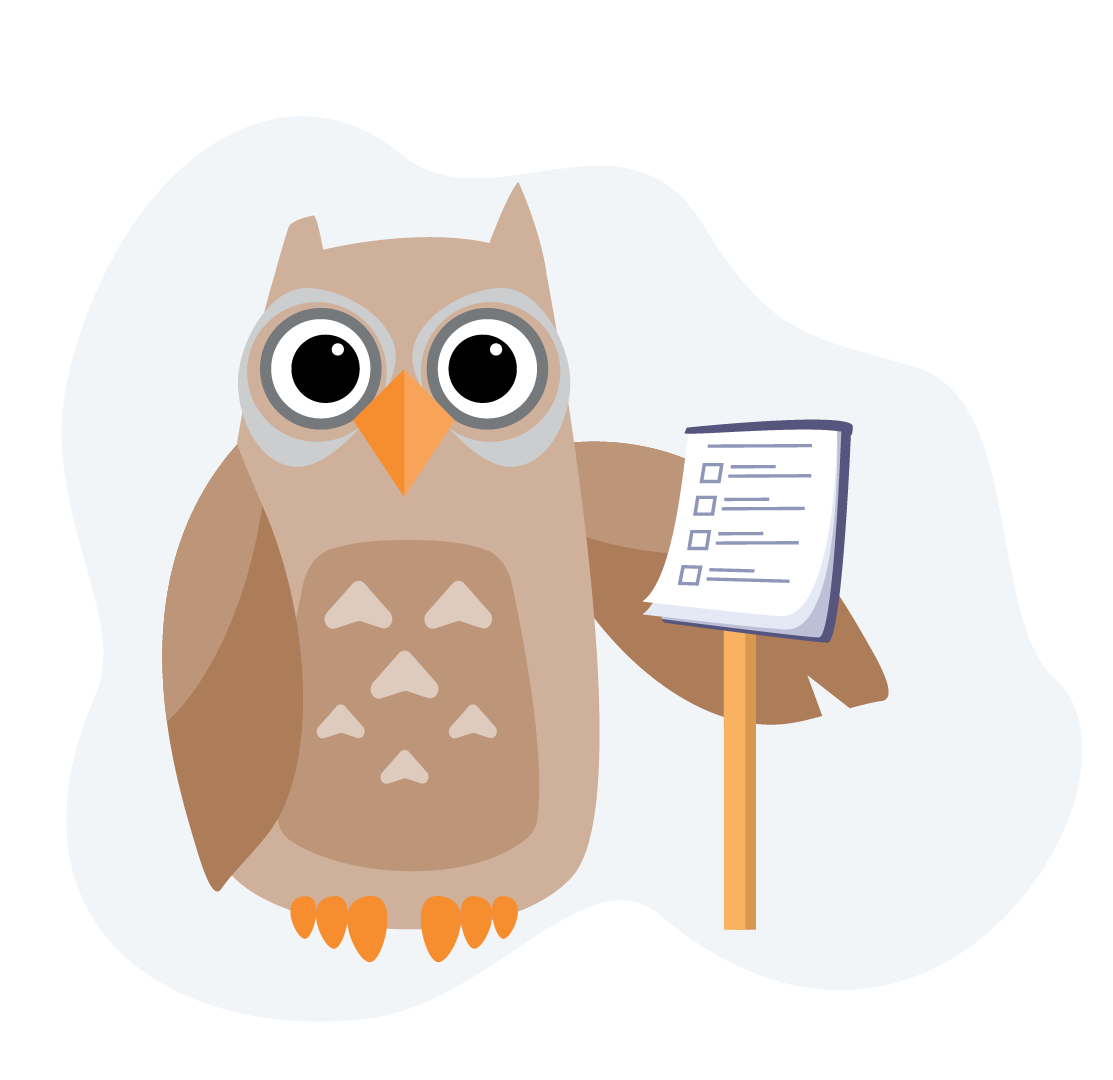 Optical allyship can even happen when you think your organization is taking measures to address systemic issues. For example, one BCMA survey respondent expressed feeling that despite staff at their organization being well versed in gender inclusivity, "even after indicating pronouns, they are not utilized by Board Members, community partners, coworkers, etc. For example, I am a non-binary person but am still referred to as "girl" or "lady" almost daily". 
Your organization might have a whole staff training day on gender identity inclusion, but if the lessons are not then utilized and practised going forward, this becomes problematic and harmful. 
Another survey respondent expressed "I feel like my community is put on display for white [cis-gender], [heterosexual] patrons rather than seeing people from my community as a core audience. Our 2SLGBTQIA+ content is almost always by white [people]. The exhibits that feature queer content are often low budget or designed in a way where very few queer or trans artists are paid. Ignorance is often used as an excuse for why they drop the ball on things with promises to do better next time, but I keep being disappointed". This example demonstrates a lack of true commitment to systemic change, which includes allocating funds to properly compensate 2SLGBTQIA+ artists, and hiring queer people at the organizational level to meaningfully contribute to exhibit design and production.
---
QUEERING content and curation
What is "queering"? 
to queer [kweer]: verb: 
to spoil; ruin. 

to put (a person) in a hopeless or disadvantageous situation as to success, favour, etc. 

to jeopardize. 

to

examine our assumptions about something and decide which of them we want to keep, change, discard, or play with. This becomes a practice in transcending the habit of settling for pre-defined categories and creating new ones. And even when we leave something unchanged, we have changed our relationship to it. 1
"Queering" is a term that came from queer academic theory, and was originally a way of challenging the stories we have inherited about gender and sexuality (for example, that there are only two genders, or that heterosexuality is the only natural sexuality). Queer at its most core ethos refuses definition.
The concept of queering can be applied to just about anything – history, ecology, public space…you name it! So a queering, or a "queer reading" of something familiar, like the museum, could mean pushing back against heteronormativity and cisnormativity in these spaces, looking for different ways to interpret and challenge the stories that we are told or inviting queer histories to the forefront.
Why would we do it?
An important part of 2SLGBTQIA+ inclusion is engaging queer artists and curators, and including queer histories in your collections. Okay, but why?
Research shows that omission of narratives has negative impacts on 2SLGBTQIA+ individuals and communities. Queer inclusion is not only beneficial for 2SLGBTQIA+ communities, but also has been shown to cultivate empathy and awareness in straight and cis-gender audiences and visitors. "The queer-inclusive museum strives for representation, communication, and accommodation for queer people and narratives across the institution, all year round. Permanent exhibitions are some of the most visible, accessible, and well-funded aspects of the museum experience and therefore have a unique and important role to play in this endeavour" (Middleton, 2017).
How should we engage? 
What are the 2SLGBTQIA+ organizations in your region? What 2SLGBTQIA+ artists, creatives and content creators can create content and exhibits? How can your exhibits be community-led? Collaboration is a key concept to keep in mind when working toward inclusion in your institution, so work towards building and maintaining long-term, reciprocal relationships with 2SLGBTQIA+ organizations in your community and region.
Keep in mind that whilst it's important to have truly reflective 2SLGBTQIA+ content in your museum or gallery space, it should not be a requirement of queer curators or artists to create or curate solely around the topic of 2SLGBTQIA+ issues. Thinking back to the concept of intersectionality, the queer community is diverse and we all have unique perspectives, strengths, and interests to draw upon and offer.
Strengths-based approach
While recognizing hardships can be an important component of reducing stigmatization of 2SLGBTQIA+ communities, celebrating and honouring stories and narratives of the strengths of 2SLGBTQIA+ individuals and communities are important as well. Focusing solely on narratives of hardship and struggle of 2SLGBTQIA+ communities can perpetuate stigma, heteronormativity, transphobia and homophobia.
A strengths-based approach refers to as a range of practice models that create safe(r), supportive spaces for individuals to express their sexual and gender identities, grounded in assumptions that 2SLGBTQIA+ identities are normal and expected parts of the human experience without assuming that individuals are "struggling" with their identities. A strengths-based approach celebrates and honours the capacity, skills, knowledge, connections and potential of individuals and communities. 
Furthermore, a strengths-based approach does not mean ignoring the challenges or spinning struggles into strength. Rather, 2SLGBTQIA+ identities are acknowledged as an important part of an individual's life that may or may not be directly impacting other aspects of their life. Though 2SLGBTQIA+ individuals may experience trauma or stress as a result of stigmatization that is often present due to the heteronormative nature of society, they are not victims (Gates and Kelly, 2013).  
"We are socialized to see what is wrong, missing, off, to tear down the ideas of others and uplift our own. To a certain degree, our entire future may depend on learning to listen, listen without assumptions or defenses."
― adrienne maree brown, Emergent Strategy: Shaping Change, Changing Worlds
Acknowledging grief, trauma and hardship while cultivating joy within the process of celebrating and honouring stories of strength and resilience are all important components of a strengths-based approach. 
Sounds great! Now, what might this actually look like? 
Now that you have some background, the following are real-world examples of institutions creating and collaborating effectively with 2SLGBTQIA+ communities, and some inspiring queer-led institutions.
The Queer Collections Project – UBC 
The Queer Collections Project is a joint, interdisciplinary initiative organized by faculty in the Faculty of Arts with the support of UBC Library, especially Rare Books and Special Collections.
Queering the Museum – This site functions as an archive of the Project, the collaboration between Queering the Museum, MOHAI and the LGBTQ work being done in the museum sector.  
What to collect? Museums and lesbian, gay, bisexual and transgender collecting 
This article explores both some of constraints facing museums and the strategies, ethical considerations and curatorial practices they might explore and adopt to reflect and document our rich 2SLGBTQIA+ histories and heritage in their collections, and to highlight these histories in mainstream and special exhibitions and public programming such as events, talks and conferences hosted by museums.
The ArQuives – The ArQuives was established to aid in the recovery and preservation of 2SLGBTQIA+ histories. Its mandate is to: Acquire, preserve, organize, and give public access to information and materials in any medium, by and about 2SLGBTQIA+ people, primarily produced in or concerning Canada; and maintain a research library, international research files, and an international collection of queer and trans periodicals: https://arquives.ca/
The Art Gallery of Greater Victoria and Victoria Pride Society connected 2SLGBTQIA+ youth (ages 15 to 35) and 2SLGBTQIA+ seniors (ages 60+) as a part of an intergenerational mentorship and skill-sharing program, Listeners in Residence. Youth and seniors were paired together for a four-month long mentorship. Over the course of this mentorship, individuals shared their queer experiences and skills as they got to know each other.  
Did you know that the University of Victoria is home to the world's largest trans archives in the world? Since 2007, The Transgender Archives has been actively acquiring documents, rare publications, and memorabilia of persons and organizations associated with activism by and for trans, nonbinary, Two-Spirit, and other gender-diverse people.
Since 2003, Tangled Art + Disability, formerly Abilities Art Festival, has been a leader in disability arts and accessible curatorial practices. They have an archive of past exhibits that highlight a diverse array of approaches to accessible and inclusive festivals, partnerships, events, workshops, and exhibitions. 
It can be overwhelming to start implementing change at your institution without much assistance or experience. You know you want to be inclusive, but maybe you have lacked the resources to make meaningful changes, or are scared to get it wrong. That's okay! The important thing to remember is that everyone makes mistakes. It's how you react to these mistakes that is important; by remaining open to feedback, being willing to apologize, and asking "how can we do better?" you can continue to take positive steps forward.
Hopefully, you are doing this work not because you "have to be inclusive," but rather because you recognize that inclusion affects all aspects of a functional and successful museum; from the community you are trying to represent and engage, to the artists you might be working with, and the staff and volunteers you are employing. Assess where your organization is at and identify where you would like to be, then keep the conversation going! 
Thoughts? Comments? Interesting projects or conversations happening at your institutions on these topics? We would love to hear from you!
Contact the us at community@museum.bc.ca.
Arao, Brian. Clemens, Kristi (2013). "From safe spaces to brave spaces" in The Art of Effective Facilitation. Lisa Landreman (ed). pp 135-150. https://www.gvsu.edu/cms4/asset/843249C9-B1E5-BD47-A25EDBC68363B726/from-safe-spaces-to-brave-spaces.pdf
Brooks, Katherine (2017). "Art museums provide safe spaces for trans students across the country". Huffpost. https://www.huffingtonpost.ca/entry/art-museums-provide-safe-spaces-for-trans-students-across-the-country_n_58af00e2e4b057efdce9bd55
Clark, Colin. (2013) "Intersectionality." Encyclopedia of Race and Racism, edited by Patrick L. Mason, 2nd ed., vol. 2, Macmillan Reference USA, 2013, pp. 475-482.
Day, F. A., (2000). Lesbian and gay voices: An annotated bibliography and guide to literature for children and young adults. Westport, CT: Greenwood Press.
Fulleylove, R. (2021). Why Signage Needs to Adapt to a Gender-Inclusive World. Creative Review. Retrieved from:  https://www.margaretmiddleton.com/_files/ugd/ae50a5_6c8c81ac49ca4f3badaff786d8360e99.pdf
Glickman, Charlie (2012) "Queer is a Verb." Make Sex Easy.  http://new.charlieglickman.com/queer-is-a-verb/
Lee, E. O. J., & Brotman, S. (2013). "SPEAK OUT! Structural Intersectionality and Anti-Oppressive Practice with LGBTQ Refugees in Canada." Canadian Social Work Review / Revue Canadienne de Service Social, 30(2), 157–183. http://www.jstor.org/stable/43486768
Masad, Ilana (2017). "Queer children's books have a long history that's only now being told." The Guardian. https://www.theguardian.com/books/booksblog/2017/feb/23/queer-childrens-books-have-a-long-history-thats-only-now-being-told
Middleton, Margaret (2017). The Queer Inclusive Museum. exhibition. https://www.academia.edu/35026760/The_Queer-Inclusive_Museum
Middleton, M. (2021). Queer Possibility: Reader Guide. Retrieved from https://www.margaretmiddleton.com/_files/ugd/ae50a5_31eb122a17e54d65a0e979f057efcaa9.pdf.
Wareham, Jamie (2020). "Why this charming gay fairy tale has been lost for 200 years." Forbes. https://www.forbes.com/sites/jamiewareham/2020/08/21/why-this-charming-gay-fairytale-has-been-lost-for-200-years-stith-thompson/?sh=17d6b8d26163
Wingard, Jason (2020). "Optical allyship is fake support: 3 ways leaders can act with real impact." Forbes. https://www.forbes.com/sites/jasonwingard/2020/06/12/optical-allyship-is-fake-support-3-ways-leaders-can-act-with-real-impact/?sh=70887b918999
https://www.hrc.org/resources/glossary-of-terms
http://diphilly.com/vocabulary
https://www.ccnsa-nccah.ca/docs/emerging/RPT-HealthTwoSpirit-Hunt-EN.pdf
Contributors:
Angelic Goldsky
Angelic (they/t[he]m)  is a Russian-Jewish queer trans community arts builder and poet. They are the co-founder and creative director of the Transgender Expressions Haven (thehaven.lgbt). They reside on Musqueam, Squamish and Tsleil-Waututh land.
Amelia Smith
Amelia  is a Transgender Lesbian Museum Professional whose work seeks to bridge the gap between transgender studies and queer museology. She is the author of the blog Not Your Average Cistory, which has grown into a home for exploring the various ways that museums can be viewed through a transgender lens.
Developers:
Tanya Pacholok:
Tanya (she/her) is a white, queer/bi-sexual woman living in amiskwaciwâskahikan, on Treaty 6 territory, a traditional gathering place for the Cree, Saulteaux, Blackfoot, Métis, Dene, and Nakoda Sioux, colonially known as Edmonton.

Desirée Hall:
Desirée (she/her) is a white, queer femme living with chronic illness on the traditional territory of the lək̓ʷəŋən speaking peoples, the Songhees, Esquimalt and W̱SÁNEĆ communities, so-called Victoria, BC.