BCMA History
Learn how the British Columbia Museums Association has been supporting museums, galleries, and cultural organizations for more than 60 years.
In 1957, a seminar at the University of British Columbia brought together representatives from BC's cultural institutions. A steering committee was formed and, shortly thereafter, a constitution was approved and officers elected to form the BC Museums Association (BCMA) in September 1959. 
The purpose of the Association was to "ensure the preservation and interpretation of, access to, and appreciation of, human history, artistic endeavour and natural heritage within British Columbia" by providing a range of services to its membership. In 1960, the Museums RoundUp newsletter was born and BCMA's first Annual General Meeting was held in Penticton, BC.
As a provincial organization, the BCMA needed a way to ensure that cultural professionals across the province could be reached with training and support. The BCMA proposed the establishment of a Museum Advisor who could travel the province and provide information and assistance to smaller museums. This position was confirmed in 1967 and, in conjunction with training courses, was responsible for improving standards of museum work across the Province.
Did you know…
The first Owl Award presentation made its appearance during the annual training seminar (now called the BCMA Annual Conference) in Victoria, 1971? It was created by Ursula Surtees of the Okanagan Museum & Archives in Kelowna.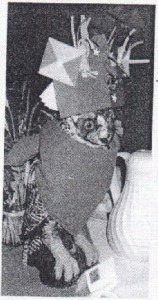 By 1981, the Association grew from a volunteer-run organization to one with a full-time office and a professional staff. That same year, the BCMA established a permanent office in Victoria, BC, where it continues to operate to this day. 
Over the past 60+ years BC's museum, gallery, and cultural sector has grown to include more than 400 organizations and thousands of volunteers and professionals. Canada's 150th anniversary of Confederation was a significant year in the BCMA's history. Not only was 2017 the 60th anniversary of the BCMA, but two momentous milestones also occurred this year: the signing of the Rod Naknakim Declaration and the creation of a Canada 150 fund. The Declaration, named after Rod Naknakim of the We Wai Kai Nation, outlines four specific steps that museums, archives, and cultural institutions can take to work in partnership with Indigenous peoples and it was embraced unanimously by the BCMA Council in 2017. Also, in 2017, the BCMA administered the BC | Canada 150: Celebrating BC Communities and their Contributions to Canada grant, providing more than $7 million in funding to hundreds of museums, galleries, and Indigenous cultural centres across the Province.