Digital and Hybrid Event Training
For arts, culture, and heritage organizations.
Project Background:
The COVID-19 pandemic has exposed the need and desire for digital learning in the arts, culture, and heritage sector. Organizations continue to look for innovative ways to engage the public but need support to increase the accessibility and engagement of programming through online resources such as live-streamed events.
This year, the BCMA secured the necessary funds to kick-start a new project that will meet this need. HerO provides specialized training to increase the digital literacy of small, rural museums and Indigenous cultural centres.
Consultation continues as the BCMA team creates workshops and other resources to ensure this project meets specific needs and accessibility requirements. We look forward to developing additional resources and consulting services as part of HerO.
Event Audio and Video for Museums
Event planners wear multiple hats, including audio and video technician. In this workshop, learn how to improve the audio and video of your next in-person, virtual, or hybrid event, in-house.
Videography Basics
Camera Settings
How to Communicate Through Framing & Lighting
Hardware and Software Optimization
Streaming
Audio Basics
Microphone 101
Increase Audio Passively
Hardware and Software Options
Improve Your Streaming Connection
Checking for Connectivity
Physical Set-up
Modems, Encoders, & Hostspots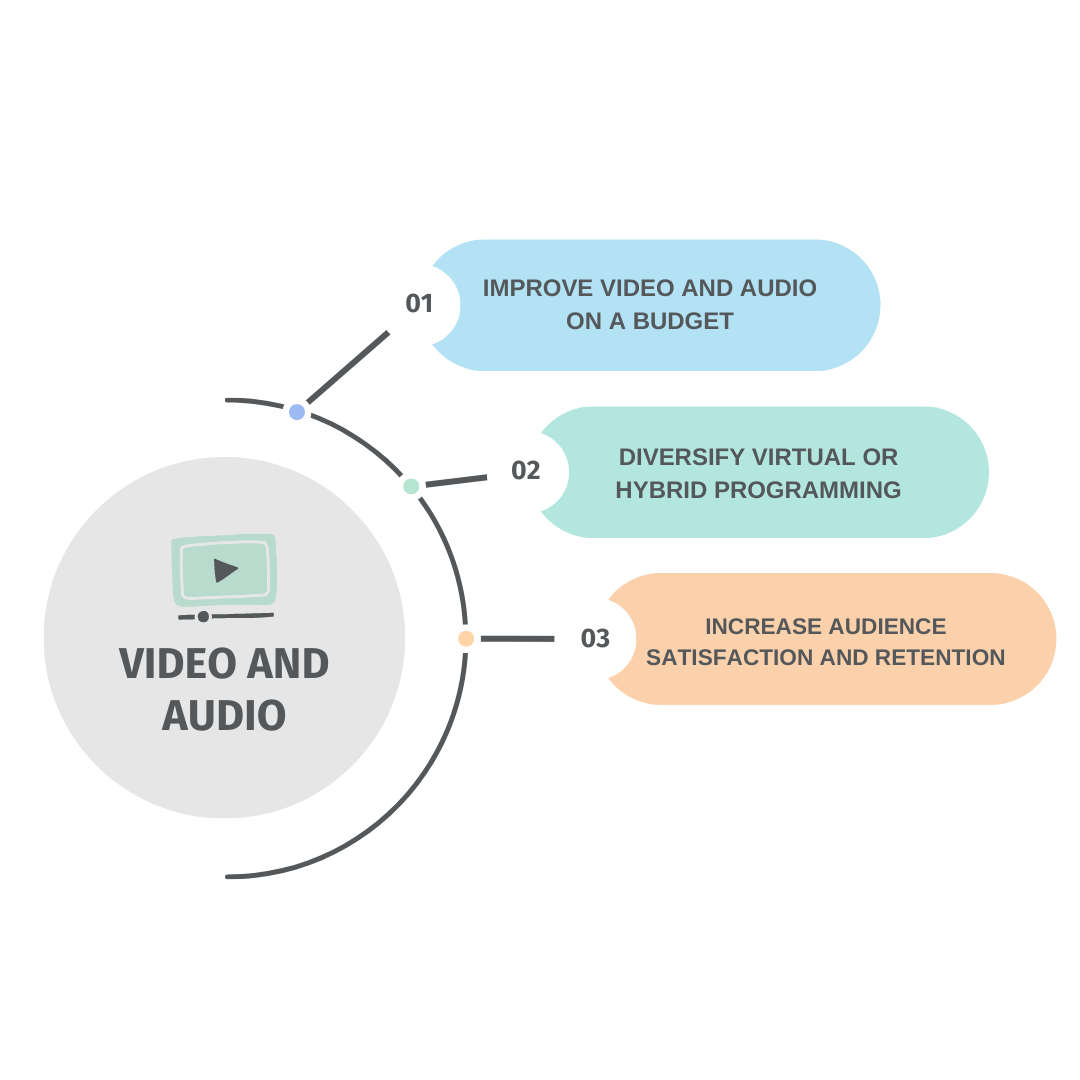 Marketing for Hybrid Events
Event marketing is a promotional strategy that is proven to work. In this workshop, learn how to build and retain engagement and attendance for hybrid events on a budget.
What is a hybrid event?
Challenges of Hybrid Events
Benefits of Hybrid Events
How can you succeed at event marketing?
Why is Event Marketing Important
General hybrid Event Best Practices
Pre-event Engagement
Post-event Engagement