What to Ask Your Audio-Visual Provider
Koy Tayler, BCMA Digital Strategy Coordinator
The BC Museums Association gratefully acknowledges funding support of from the Government of Canada.

Events help museums connect with communities and there are a number of unique sessions and programming opportunities you can create with support from an audio-visual provider.
The search for a good audio-visual technician or rental company can be daunting. There are a number of considerations to make when outsourcing or supplementing existing resources for your next live or hybrid event. Find questions, learn terminology, and explore what content may help you make the right investment for your organization below.
Navigation
Benefits of Hiring an Audio-Visual Company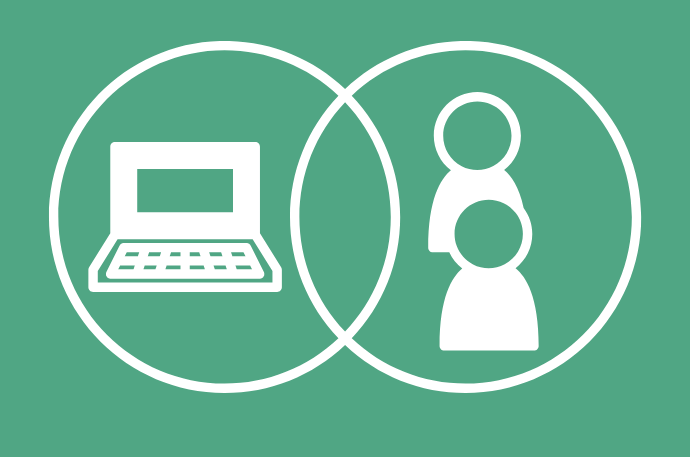 Explore this complimentary resource that will will help you clearly define your hybrid event, create community, and retain audiences for future sessions.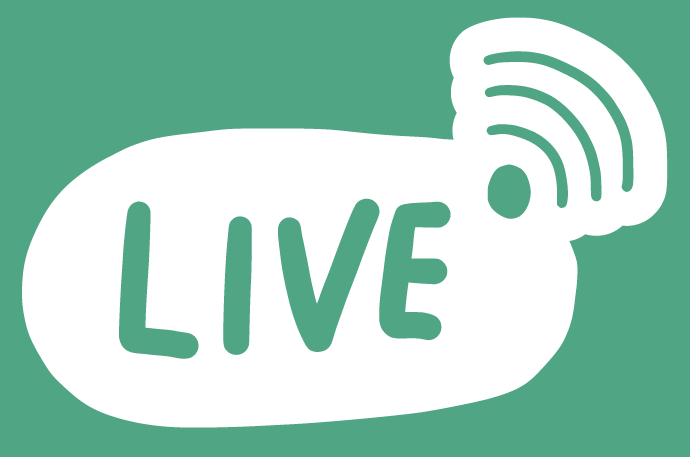 Explore this complimentary resource on delivering live virtual events - Finding a streaming platform that fits your needs can help you deliver an exciting experience for audiences....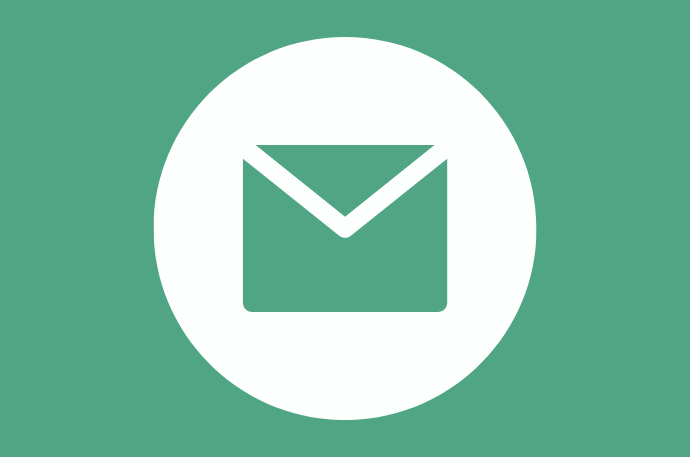 Explore this complimentary resource on email campaigns - Whether you are looking to increase event attendance, receive more donations, or advocate for community issues, email campaigns can be effective tools to improve your presence.
Benefits of Hiring an Audio-Visual Company
The ability to source and train your staff and volunteers to produce quality audio-visual content for your next event or program may not be within your capacity or interest. In these cases, the best way to elevate the experience for your audience is to outsource equipment and labour through an audio-visual company. 
A good audio-visual company provides solutions, not products. They have experience and equipment to solve technical problems on-the-go, so you can focus on other elements such as catering, guest speakers, and attendee check-in. An audio-visual vendor can help your team increase the production value and create a consistent experience for attendees. Their team of technicians often have more creativity and are up-to-date with the latest trends and equipment as compared to many venue staff. The cost and storage of equipment alone can often make the expense of outsourcing production elements worth it. Ultimately, take this as an opportunity for your team to learn and apply some of this knowledge to your next event or program.  
What to Ask and Why
Once you have determined that you have the interest and ability to hire an audio-visual provider to assist with your event or program, it is important to ask the right questions. Contracts with audio-visual vendors typically do not result in uncertainties, such as hidden fees, but it remains important to be clear and honest upfront with expectations and budgets.
Audio-visual companies can provide flexible arrangements so be sure to provide information about what equipment you require and why, venue restrictions and size, manual labour requirements, budget considerations, and what support you can provide, such as staff. This allows the provider to plan for all your needs and alleviate the possibility of additional, unexpected costs.
Go over your venue contract (if applicable) to see if there are any issues or conflicts with your audio-visual company.
Information to Provide Audio-Visual Providers
Determine the goal of your event before you contact an audio-visual company. This will help providers choose what equipment to use. It is important to recognize that this choice can dramatically impact the overall feel and success of the event. Additionally, communicate your basic needs from the start. It is ultimately up to you to decide how important each element is, especially when budget is a factor. In other words, what are your wants versus needs?
Consider the following rental items
:
Lighting
Projectors
Microphones
Speakers
Screens
Streaming Capabilities
Decorations (eg. drapes, banners, furniture, etc.)
Have the following answers ready:
What presentation content would you like their equipment for? Who will have control over the presentation materials (ie. will the AV provider or presenter direct this portion of the event)?
Will your presenter(s) be stationary or moving around? Will they require a microphone stand or podium?
How many microphones do you need? Wired or Wireless?
Do you need supplemental lighting? How does this integrate with the venue's system?
What event components (if any) do you want recorded? How would you like them to prepare this content post-event?
How many people will be attending the event both in-person and virtually?
What is the size of the venue? How much space will contractors have within this? 
What will the venue provide and what won't they?
How long have you booked the venue for (providers may need additional time/days to set-up or require specific loading space)?
Is there wifi or ethernet for streaming? How many and where are these ports?
Can venue staff provide a speed test?
How many power outlets will they have access to and where are they?
Where are speakers located within the venue?
Will you require an on-site technician(s)? 
Questions to Ask of Audio-Visual Providers
Ask your audio-visual provider if they have any additional concerns to avoid day-of troubleshooting, as well as additional costs. Try to include time for a walk-through of the event space/rundown virtually or in-person to help avoid uncertainties.
Have the following questions ready:
What are their needs for bandwidth, power, and space?  
How much time will they need for set-up and tear-down?  
How many site passes or building access will they need for their staff?  
What kind of microphones/speakers/projectors will be best?
Do they think supplemental lighting is necessary?
If within your budget, ask if they have additional creative ideas for lighting, camera angles, and overall set design. 
Audio-Visual Terms to Know
Equipment rental rates can differ between companies so be sure this is clearly defined in their invoice. For example, their term could be a minimum half or full day. If you require equipment for multiple days, you may be charged a weekly rate.
Labour rates are structured similarly in that most companies look at half or full day rates.
Inquire if

travel days

may be an additional cost and at what rate.

Communicate the event timeline clearly and if you anticipate the schedule will run late. This way, vendors can include or compensate for

overtime

pay.

Be sure to inquire about potential areas of

additional labour

. For example, depending on your event schedule, load-in and out times may be included as overtime.
Video connectors physically link your source of video to equipment such as speakers and screens.
High-Definition Multimedia Interface (HDMI): HDMI cables connect a video source to a mixer, streaming or recording device, or encoder. HDMI is the most commonly used and produces a reliable connection if the cable distance is not too far.

Three

form factor types

for HDMI connectors:

Standard (Type A), Mini (Type C), and Micro (Type D)

Serial Digital Interface (SDI):

SDI

cables provide the same connection as HDMI but are less common because they are used more exclusively in professional video gear.

Video Graphics Array (VGA): VGA cables do not produce the best quality image but can be used for projectors, laptops, computer monitors, and some TVs (cannot be converted to HDMI).

Digital Video Interface (DVI): DVI cables only connect a video's source to its display such as a projector, computer monitor, or TV screen (not audio).
Microphones: Connect with your presenter(s) to see if they prefer a wireless or wired microphone.
Lavalier ("lav") or Lapel: Wireless or Wired

The microphone attaches to the presenter's clothing near the lapel area and the transmitter/power pack attaches to their hip.

Headsets or Countryman: Wireless

These provide better sound quality than lavaliers but are less hidden to the audience since they go around the head and the microphone is at the presenter's mouth.

Handheld: Wireless or Wired

Note: It is important for the presenter to keep this microphone close to their mouth when speaking, particularly for a virtual audience.
Projectors are commonly provided by a venue but inquire about the following details:
Rear vs Front

Brightness

Resolution

Aspect Ratio
Ask for a quote from an audio-visual provider before you move ahead. Once the event or program is clearly outlined and all services are reflected in the quote, a provider will then offer an invoice and explain their process on how to fulfill it.
Takeaways From an Audio-Visual Producer
A knowledgeable audio-visual technician will understand what works best for your event or program and specific venue. Providers can anticipate and troubleshoot set-up requirements, technical issues such as audio delay or feedback, speaker connections, camera positions, and more. When you hire an audio-visual company versus renting equipment, you receive reliable, up-to-date equipment and on-site assistance to streamline activities. This level of personalized event support can help you make the most of your financial resources, eliminate overspending, and save time so you can focus on other details.
If you would like to hire an audio-visual provider for your next event or program, email us at bcma@museum.bc.ca. Learn about services and support provided by the BCMA's Heritage Online (HerO) project here.