Mentorship
BCMA Mentorship Program
Connecting emerging museum professionals with experienced cultural professionals, helping to build lasting relationships and strengthen connections within the museum and gallery sector.
The mentorship program in 2021-2022 is in progress and applications are no longer being accepted. Check out year-round mentorship opportunities below!
BCMA mentorship program 2021 – 2022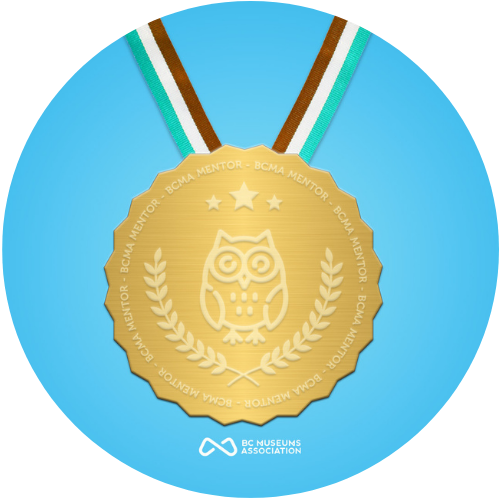 This is the third year we are running this program as an effort to connect emerging museum professionals with mid- or late-career professionals, to help build lasting relationships, and to strengthen connections within the museum and gallery sector.
The BCMA mentorship program will provide emerging museum professionals (EMPs) with a loosely structured mentorship pairing with a suitable professional in a similar field. Currently, the mentorship relationship is slated to run for approximately eight months (November 2021 to June 2022), with mentors and mentees ideally meeting about once a month. The BCMA mentorship program is a member benefit program – i.e. only available to BCMA members in good standing.
While it is suggested that mentorship pairs meet up approximately once a month, they may of course meet more than that. If you are accepted into the mentorship program, you agree that you are able to uphold the time commitment that the program requires for relationship building.
The collective knowledge of BCMA members is a tremendous resource – our members hold a wealth of experience and expertise; many seasoned professionals have been active in the museum and heritage sector and within the BCMA for many years.
The BCMA also offers a variety of year-round mentorship and networking opportunities: