Heritage BC & BCMA
JOINT CONFERENCE 2022
Lekwungen Territory | Victoria, BC 
November 2 – 4

Act II of the BCMA and Heritage BC Joint Conference will take place from November 2 – 4, 2022.
We're back and ready to celebrate the joys of in-person conferences!
Get together with Heritage BC and BCMA members inside museums, galleries, and heritage spaces for Act II of our Joint Conference this November. We're looking forward to gathering on Lekwungen Territory in Victoria, on the lands of the T'Sou-ke First Nation in Sooke and on the territory of the W̱SÁNEĆ People. Re-connect with colleagues, talk to government partners, and meet some of your favourite speakers from Act I.
Free Livestreams
Joint Conference Tickets are sold out but a selection of sessions will be available to watch live!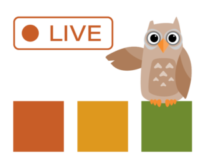 About the 2022 Joint Conference
After two years of pandemic-related disruptions to both the BCMA and Heritage annual conferences, we are looking forward to working with our collective members in 2022 to explore how to blend the best of the virtual conference format with the best of in-person conferences. The 2022 Joint Conference builds on the learnings from BCMA's and Heritage BC's 2020 Future Perfect study and looks to provide engaging, informative, and accessible virtual content and fun, experiential, and safe in-person interactions.
The 2022 Joint Conference will be presented in two acts:
Act I will take place online May 4, 11 & 18
Act II will take place in person in Victoria from November 2 – 4
The Joint Conference series will be an opportunity to bring together the members of the BCMA and Heritage BC and collectively imagine both the future of our sector and the future of our respective conferences. Act I of the Joint Conference brought together the culture and heritage sector in the virtual space for three days of conversation about breaking silos, stepping up as leaders in our communities, and recognizing our roles in decolonization. Act II in November will pick up where we left off and continue the conversations in person.
A note on capacity: The number of attendees will be capped at 150 people due to capacity limitations at our local venues and in an effort to limit the risks associated with the COVID pandemic. Tickets will be issued first-come-first-serve. 
Pre-conference workshops are also available! Learn more and register below:
Identities & Intersectionality at the Art Gallery of Greater Victoria
Live Streamed Sessions
Joint Conference Tickets are sold out, but a selection of sessions will be available to watch live!
Reconciliation through Reciprocity and Right Relations
November 2, 2022 8:30 – 11:00 AM PT
Learn from the practical experiences of three different approaches to relationship building with Indigenous Peoples in the co-creation of transformational heritage work. Hear about some of the triumphs and challenges encountered on the journey to reconciliation through projects from Kristin Kozar of the Indian Residential School History and Dialogue Centre at UBC, Keith Thor Carlson, professor at the University of the Fraser Valley and Tier One Canada Research Chair in Indigenous and Community-Engaged History, and Miranda Jimmy, néhiyaw community connector and cultural consultant.
Click here on November 2 to watch the live stream
The Future of BC's Arts, Culture & Heritage Sector
November 3, 2022  1:00  – 2:30  PM PT
The 2019 Survey of Canadian Heritage Institutions found that only 4% of people working in Canada's museum sector identify as a visible minority, 18% lower than the population as a whole. There is no getting around the reality that museums and heritage institutions are extremely white.If arts, culture, and heritage organizations want to create a more inclusive and equitable future for our sector, we need to take action now to make our organizations spaces that not only support diverse workers and leaders but cedes control to a new generation. Join a panel of established and emerging leaders in BC's cultural sector and discuss the kinds of actions and ideas we must take today to build a more equitable future.
Click here on November 3 to watch the live stream
Nothing About Us Without Us
November 3, 2022  3:00  – 4:30  PM PT
Join the team from Saahlinda Naay Haida Gwaii Museum to learn about their work, the projects that take them across the globe, and the passion for their community. We are honored to give the floor to Jisgang Nika Collison, Cherie Wilson, Aay Aay Albert Hans, Gid yahk'ii Sean Young, and SGaan Kwahagang James McGuire.
Click here on November 3 to watch the live stream