Heritage BC & BCMA
CONFERENCE SPONSORS 2022
Lekwungen Territory | Victoria, BC 
November 2-4
The Nothing About Us Without Us session on November 2, 2022 is sponsored by:
Cultural Resource Management Programs
The smart next stop in your career in the cultural sector.
Serving the educational needs of emerging and mid-career professionals in the museum, heritage and cultural sector for over 30 years, the Cultural Resource Management (CRM) Programs provide the knowledge, skills and experience needed to support your professional goals. Current programs include the Diploma in Cultural Resource Management, Professional Specialization Certificates in Collections Management or Visitor and Community Engagement, a micro-credential in Digital Planning for the Cultural Sector, as well as a diverse range of courses accessible on an individual basis. We are also excited to announce the new Indigenous Cultural Stewardship course launching in Fall 2023.
Learn about the Indigenous Cultural Stewardship Course and sign up for program updates!
Learn more about the Cultural Resource Management programs available:

This year's Collaboration themed sessions are sponsored by Lucidea.
Lucidea's commitment to empowering museum professionals with innovative collections management software is unrivaled
Argus is our web-based CMS for museums of all types and sizes; present your collections and digital assets in ways that engage, intrigue, and delight visitors.
We enable multi-discipline or multi-site museums to create and support cultural communities; open your doors to the world with Argus.
Come to the Lunch & Learn networking event on November 3, 2022 to learn more!

Great Northern Way Scene Shop
GNW provides production services and scenic fabrication for industrial and cultural projects.
We have created exhibits, museum and gallery displays across Canada, the USA, Europe, and Australia. We are industry leaders in the endeavors of sustainability and environmental awareness, and are proud to be certified Reel Green, Radicle Climate Smart, and Living Wage.
Our clients include Audain Art Museum, Bill Reid Gallery of Northwest Coast Art, Jeff Wall Studio, Venice Biennale (Mike Bourscheid, Art; and Pechet and Robb Art and Architecture Ltd, Architecture), Museum of Vancouver, Nikkei National Museum, Vancouver Holocaust Centre, City of Vancouver, Parks Canada, and Wings Over Washington (Seattle).
Come to the Lunch & Learn networking event on November 3, 2022 to learn more!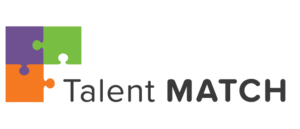 Thinking about hiring a student?
Students can bring fresh skills to your organization, increase capacity, and help renew your business! And Talent MATCH and ACE-WIL (the Association for Co-operative Education & Work-Integrated Learning BC/Yukon) have resources to support you to bring students onboard.
Visit acewilbc.ca/talent-match to find information on wage subsidies, tips for recruitment, details on programs relevant to the roles you need filled, and so much more.
Come to the Lunch & Learn networking event on November 3, 2022 to learn more! The British Columbia Association of Heritage Professionals
This year's November 2nd Networking Event is sponsored by BCAHP.
The British Columbia Association of Heritage Professionals (BCAHP) is the Western-most chapter of the Canadian Association of Heritage Professionals (CAHP).
We are a diverse group of professionals representing a wide range of specialized experts who work in the heritage and cultural conservation field, helping to develop and improve provincial and regional heritage matters.
BCAHP members include archaeologists, architects, building conservation experts, cultural advisors, cultural landscape specialists, engineers, historians, planners, and more.
Interested in joining BCAHP as a Professional, Intern or Student member? Having a CAHP title after your name can open doors!
Come to the Lunch & Learn networking event on November 3, 2022 to learn more!

Sustainability. Transition. Renewal. Community.
Hatlie Group is a consulting firm that works with non-profit and public sector organizations to clarify strategy and direction, strengthen operations, and support effective and efficient governance practice.
Our services include sustainability planning, strategic and business planning, community engagement and facilitation, project management, policy development, museum practice, digital strategy, and program review and design. We bring intentional conversations and tools for decision making, to help your organization on the path of change.
To learn more about Hatlie Group, visit hatliegroup.ca or get in touch at connect@hatliegroup.ca.

Imaging Loving your CMS.
CatalogIt is a comprehensive, secure, and modern platform for cataloging and managing your collections and publishing to the web to share your objects' stories.
As a cloud-based CMS, CatalogIt reduces costs and empowers staff/volunteers to collaborate simultaneously- securely viewing and editing your records anywhere, anytime from mobile or desktop. Included with the subscription is the CatalogIt HUB, an easy web-publishing platform for quickly and selectively publishing your collections, making them publicly discoverable and searchable.

Proudly 100% Canadian owned and operated, Carr McLean has been sourcing and supplying Archival and Library products to Customers across Canada for more than 50 years.
We are committed to the health and well-being of Canadian Institutions. Through sponsorship, one on one interactions, attendance at conferences and workshops across Canada, our kinship has strengthened. You have kept us up to date with your needs, thereby allowing us to source new products, improve our services and effectively assist institutions in becoming leaders in their respective areas.

Merrick Architecture utilizes a "boutique" practice philosophy providing full architectural, interior design and master planning services as we have throughout our 38 year history offering a total staff of 29, with offices in both Vancouver and Victoria.
Our portfolio includes many complex projects in both the public and private sectors highlighting our experience, skill, capacity and track record to deliver highly acclaimed design solutions that include many award winning heritage renovation, rehabilitation and restoration projects. Conserving your historic structure or building is a means of preserving Canada's unique history.
Over decades, we have developed an understanding of historic construction practices and how to navigate heritage building legislation, combined with our expertise with building science and structural engineering.