Issue 283: Sustainability In Action

We gratefully acknowledge the financial assistance of the Province of British Columbia

Spring/Summer 2022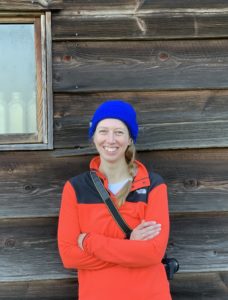 As the seasons shift, I am reminded of what a joy it is to get outside in nature and community. Every morning, I hear the birds more and more, I feel the sun coming in the windows and my brain craves getting off the computer and out the door. There are more people out and about town runner errands on foot, more people to share friendly smiles and 'hello's with downtown. There are even tourists wandering about the waterfront!
I began running during the pandemic as a way to work towards a steady goal while everything else seemed a moving target, and I have been loving running in the woods. I recently relocated to Nanaimo, and am enjoying the new trails I am finding. While gathering contributors to this issue around sustainability, I have wondered what the summer and fall will bring. I breathe the forest air deeply knowing that in August I may have to quit running outside altogether for fear of inhaling too much smoke in wildfire season.
I recognize that inhaling smoke is a small problem in relation to large-scale environmental disasters; I haven't feared losing my home, I have not lost my community or my connections to others due to fire or flood. But perhaps, like you, climate disasters seem to inch closer and closer to my life and mind, impacting parts of my day, and I wonder what things will look like and how much adaptation will I need to make in the future other than just avoiding August air quality warnings by running on a treadmill?
This issue brings together our largest compilation of contributors yet, telling stories about sustainability; from environmental aspects to social and community aspects. I hope that we all take the time to reflect on the need for sustainability in our lives and that these articles inspire you to take action in some way to make a better future in your communities. I hope that you join me in imagining communities with more opportunities to explore in nature, more community members to say hello to, and a better future for us all.
Leia
The BC Museums Association gratefully acknowledges funding support of our Climate Action and Leadership for Museums Initiative.

Keep an eye out for information from these BCMA supporters in the articles!
Are you interested in supporting the BCMA? Learn more about opportunities to advertise with us here.

Digital Planning for the Cultural Sector, Professional Development Certificate
Position your organization to thrive in a digital economy.
This micro-credential looks at ways technology is being used in the cultural sector and gives you the in-demand knowledge and skills you need to help your organization thrive in the digital economy. Embrace the opportunity that technology in the cultural sector can offer. BC residents are eligible for 25% tuition subsidy.

We are changing how people will learn about the past in the future

YOUR AD HERE
Highly customizable and mobile-optimized advertisements are a low-barrier way to increase awareness of your brand to the 1,000+readers in BC's arts, culture, and heritage community.
Check out our previous issue for more!
Roundup Issue 282
We wanted to know how you were taking the year into review and maintaining momentum on the issues that matter most to you and your community. From tackling burnout to indigenous engagement, managing the digital shift to opening new museums, we got some wonderful stories about moving forward in the sector!