Pillars of Power: Relevant Programs are Key to Sustainable Museums
By Kanchan Lal
Kanchan Lal is an educator with local and international experience in the heritage and culture sector. In 2018, Kanchan received an internship opportunity with the Commonwealth Association of Museums and was placed at the Vanuatu Cultural Centre, where she worked in the Women's Culture Department.  Kanchan is a member of the BCMA IBPOC Advisory Board. She also sits on the board of the India Mahila Association. Currently she is the Programs Coordinator at the Vancouver Maritime Museum.
A settler living on the unceded land and traditional territories of First Nations, Metis, and Inuit People. Kanchan acknowledges the harm that continues to impact Indigenous Peoples today and recognizes her part in it. Further, she takes responsibility for these actions and will continue to use her privilege and position to advocate, educate and decolonize.
Over a hundred Melanesian languages and dialects are spoken across the small archipelago country of Vanuatu. Located in the South Pacific, the Republic of Vanuatu is a primarily oral society with a culturally diverse population. Its history is thus largely contained in its intangible cultural heritage, which the UNESCO defines as:
Traditions or living expressions inherited from our ancestors and passed on to our descendants, such as oral traditions, performing arts, social practices, rituals, festive events, knowledge and practices concerning nature and the universe or the knowledge and skills to produce traditional crafts.
In the 1970s, the Vanuatu Cultural Centre (also the Vanuatu Kaljoral Senta, or VKS) launched the Volunteer Fieldworker Network program to support the preservation of Vanuatu's history. It brought together a handful of locals and gave them the task of recording their community's intangible cultural heritage for posterity. For the past 50 years, the VKS Fieldworker Network has collected footage of local traditions and customs, now housed in the VKS National Film, Sound and Photo Archive, amounting to 3000 hours of audio and video material. These records are available to the public for research and education.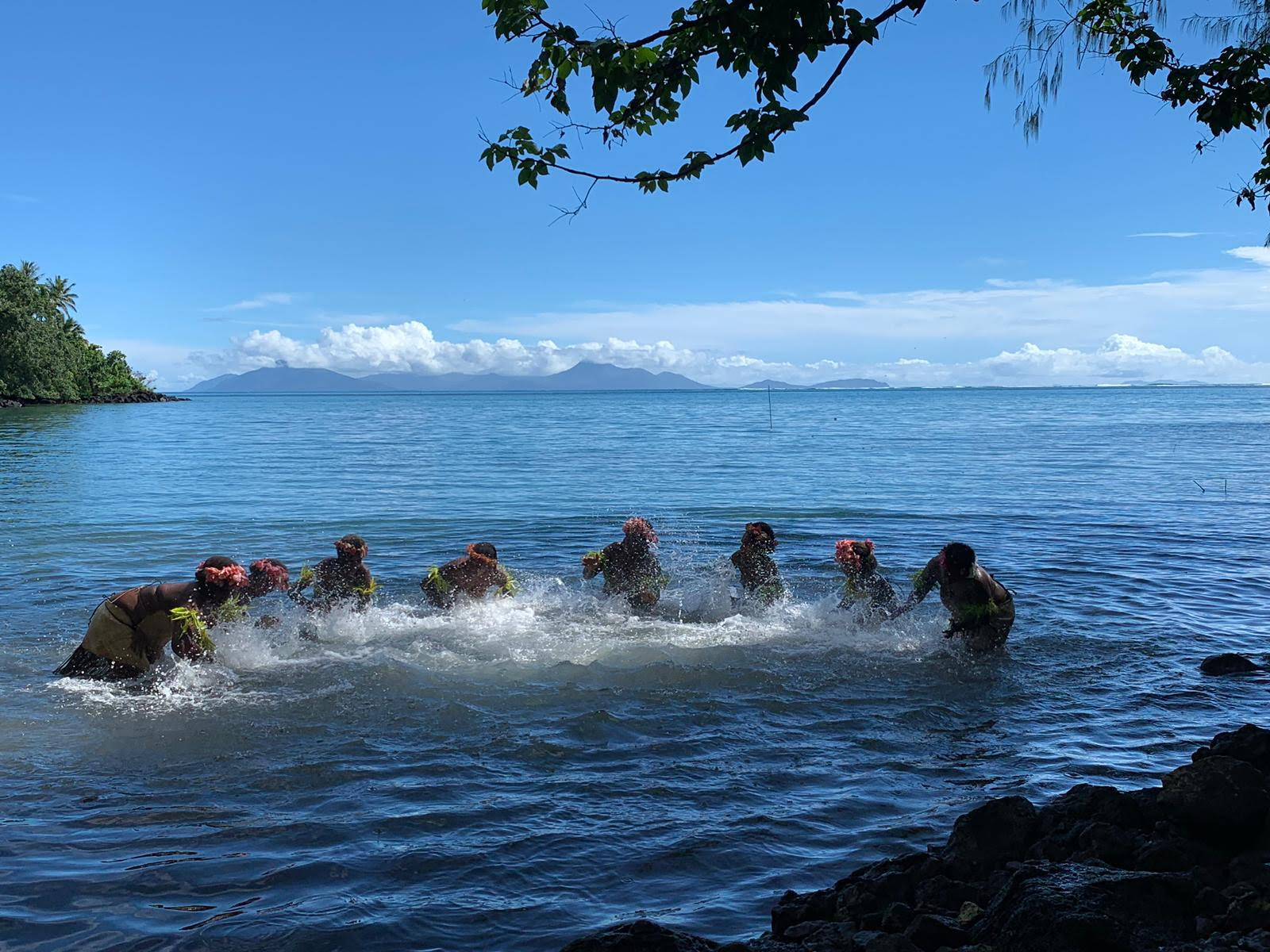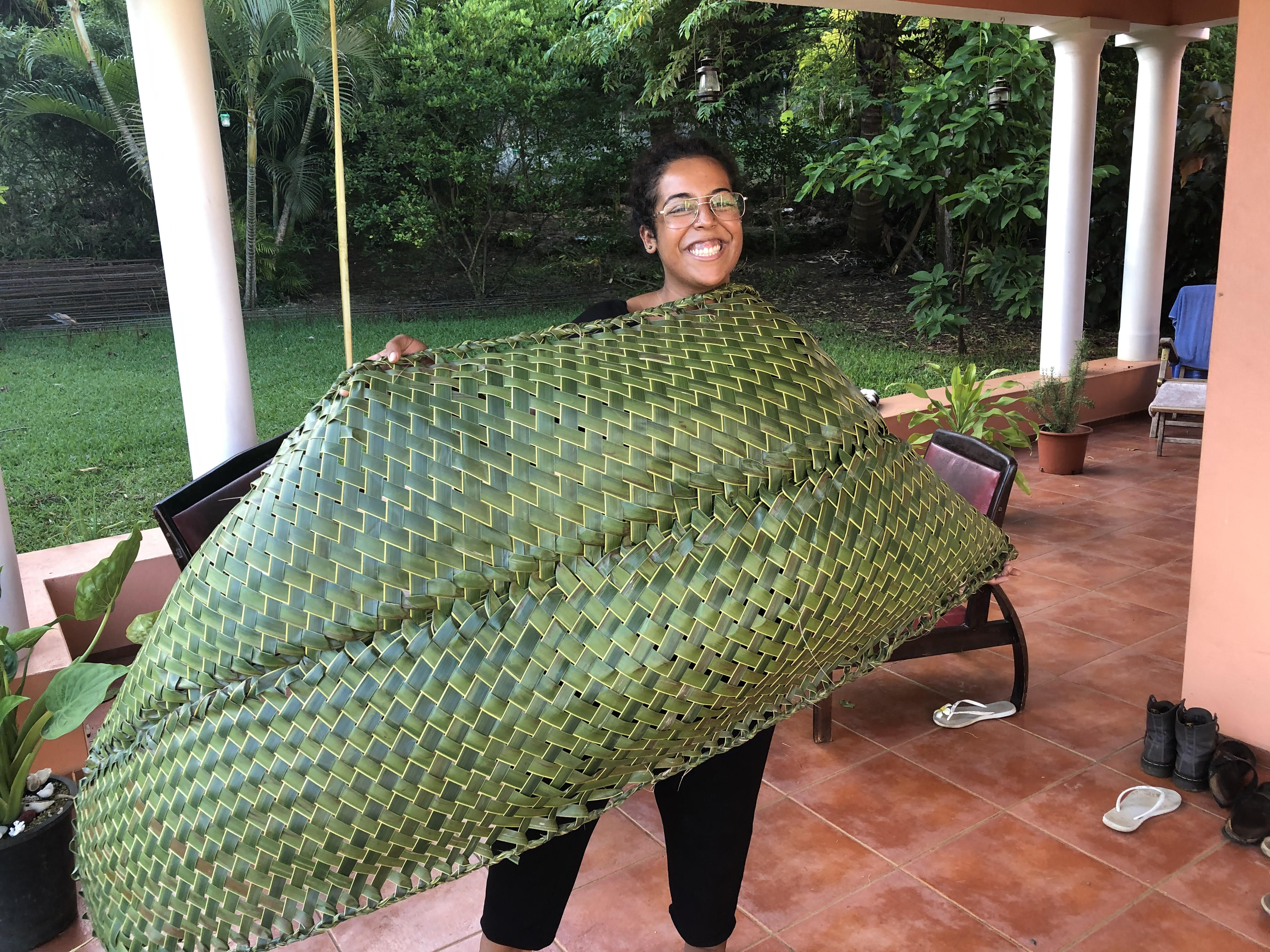 Women performing the cultural practice of "water singing" in Gaua Island, Vanuatu. Photo credit: Shefalika. 2019
Kastom Vanuatu Woven Mat made by Kanchan Lal
The Key to Sustainability in Museums Is Relevant Programming
Since its start, the Volunteer Fieldworker Network program has contributed significantly to the revival and preservation of Vanuatu's intangible cultural history, guaranteeing that its predominantly oral past practices will not be lost. The program has also ensured the long-term sustainability of the VKS, by making these collected records accessible to the public. As one of the only places in the country with this type of knowledge bank, the Vanuatu Cultural Centre is an essential institution.
Such relevant programs can help sustain museums by engaging people with historical records of value. Community members, students, and visitors can connect to and better understand history by handling artifacts, listening to oral stories from an earlier time, and even participating in hands-on activities. Throughout its showing of the If I Lived in the Ocean exhibition, featuring gyotaku prints by Paula Nishikawara, the Vancouver Maritime Museum (VMM) programs team hosted gyotaku workshops on the Japanese fish-printing art form. Participants used rice paper and real fish—materials traditionally used in this art technique—to create their own gyotaku prints. Thanks to this first-hand experience, they had an easier time appreciating this art form and understanding its history. Maintaining this connection to history is necessary as it keeps museums relevant in the community and with visitors.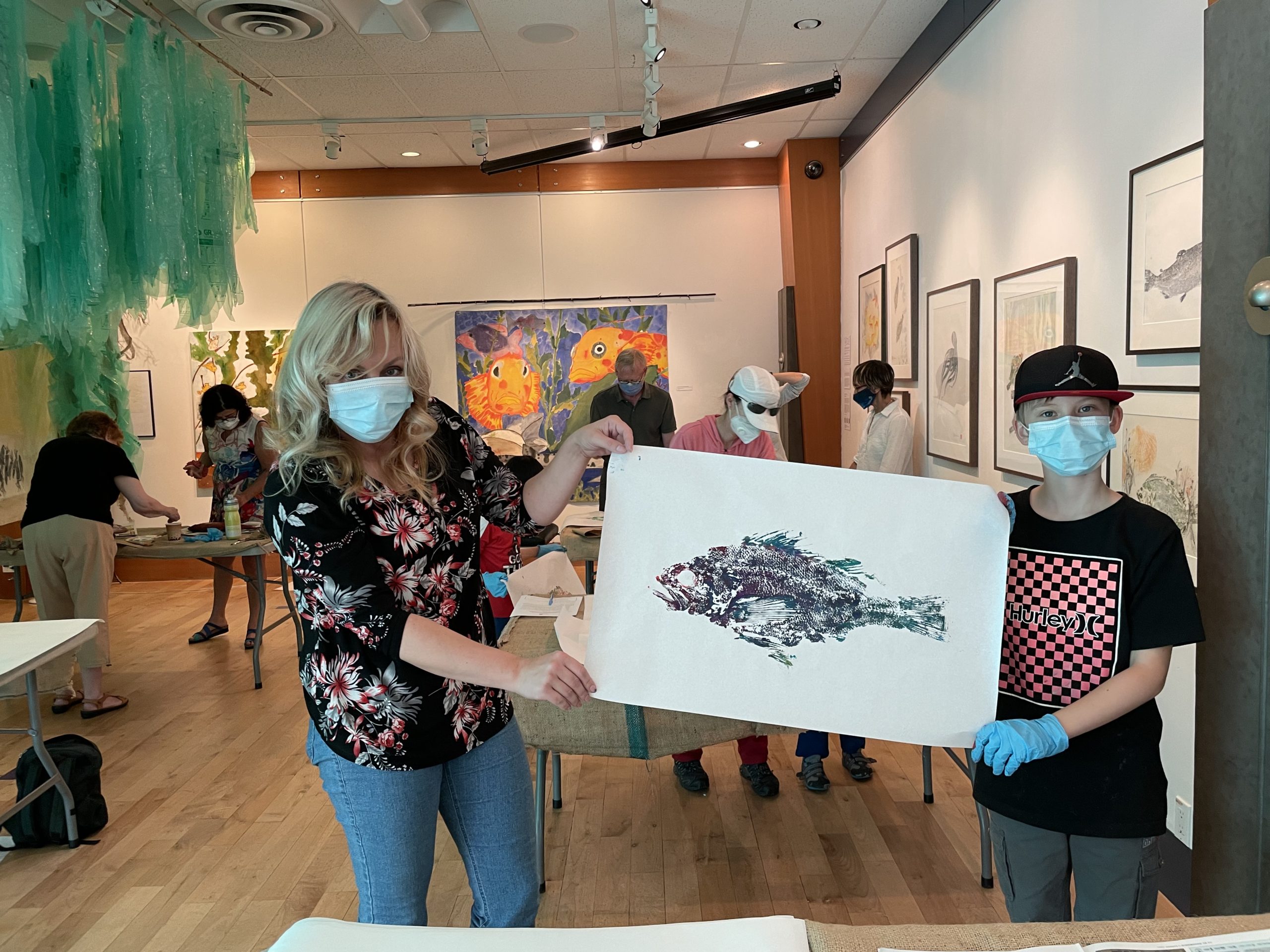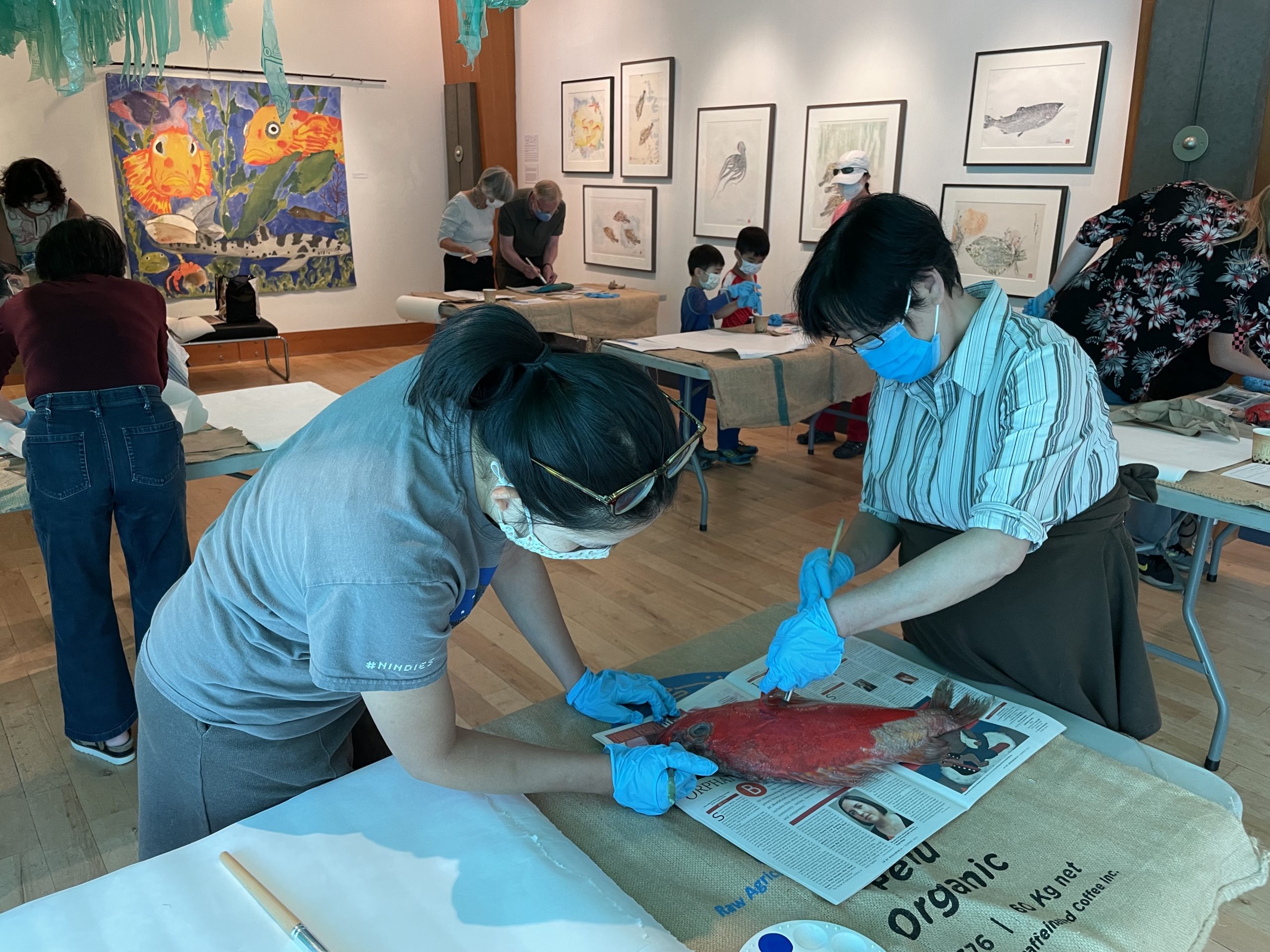 Mom and Son attending a Gyotaku Workshop: Summer 2020. Photo Credit: Vancouver Maritime Museum
Gyotaku Workshop, Summer 2020. Photo Credit: Vancouver Maritime Museum
History Is Constantly Changing, So Should Education
For the development of relevant programs that support museums, educators need to enforce procedures that support and encourage change. Implementing a regular review process is one way to ensure that programs remain up to date and reflect current historical narratives. This year, the VMM programs department arrived at key findings by conducting a review of all its existing educational materials. Through this process, we were able to highlight the programs that lacked the experiences of the BIPOC community and have since sought the consultation needed to rectify the lack of representation. Consider setting an annual date for reviewing all programs, and establishing a review process that will continue even after you leave your position. This will ensure that programs remain a supportive pillar to the community as well as your museum.
Without relevant programming, museums risk becoming obsolete. Remember that the best programs can not only preserve but also revitalize intangible cultural heritage, which, when meaningfully brought to people, can in turn sustain museums well into the future.