BCMA CONFERENCE 2021
SCHEDULE OF EVENTS
OCTOBER 7, 14, 21, 28    |     #BCMA2021
BCMA's 2021 Conference will take place on October 7, 14, 21 & 28 in the virtual space, co-hosted by the City of Surrey.
The schedule below is still subject to change as we work on offering different session formats, a variety of speakers and many opportunities for delegates to participate. Stay tuned for more details and special content. Be sure to check back regularly for schedule updates!
We invite you to join us to explore our four themes:

Thursday
October 7
Theme sponsored by the Cultural Resource Management Program

Welcome by Kwantlen First Nations
Pausing to Decolonize: Decolonizing Museum Policy and Practice
11am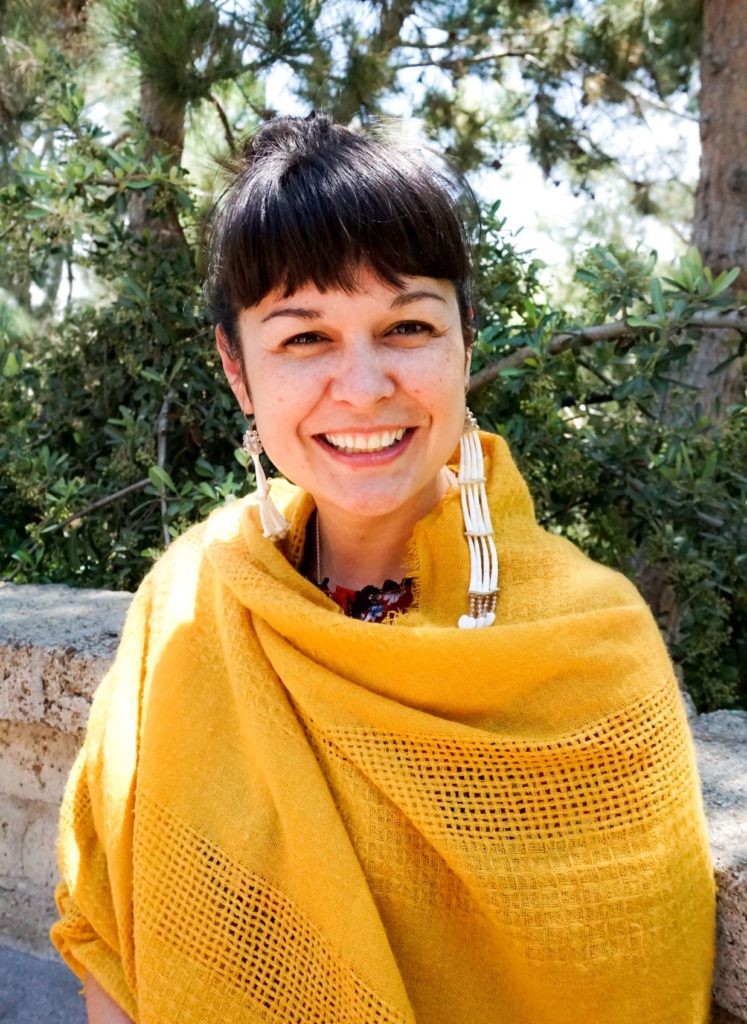 Opening address by Brandie Macdonald (Chickasaw/Choctaw; she/her), Senior Director of Decolonizing Initiatives at Museum of Us (San Diego), residing on the homeland of Kumeyaay Nation in San Diego, California, USA.
Brandie's work focuses on systemic change within museums through the implementation of anti-colonial and decolonial theory-in-practice, which centers truth-telling, accountability, and tangible change to redress colonial harm. Her 12 years working in non-profits is based around capacity building through transformative policy, repatriation, and education.
In her talk, Brandie will share with attendees about the work that Museum of Us has been doing to transform their organization, the decolonial work that she is leading and the guiding principles they have adopted.
We are very excited to have her and so grateful to learn from her.
Lightning Talks
Projects, ideas, and challenges that support justice, equity, diversity, inclusion, or decolonizing practices
Sponsored by the Museum of North Vancouver. Learn more about their travelling exhibit 'Chief Dan George: Actor and Activist'

Repatriation Action Group
A community forum-style event with a talk followed by facilitated discussion and breakout groups. On International Museums Day 2021, the BCMA launched a national Repatriation Call to Action urging all publicly-funded institutions to immediately work to repatriate all ancestral remains in their collections. Join a panel and discuss how your organization can take action to not only repatriate ancestral remains but support culturally appropriate collections management and repatriation protocols across your institution.
Moderated by Sdaahl Ḵ'awaas Lucy Bell
Panelists: Lou-Ann Neel (Royal BC Museum), Alyssa Leier (The Exploration Place) & Sharon Fortney (Museum of Vancouver)
Evening Event
7pm
Conversation with q̓ʷɑti̓cɑ / Phyllis Atkins. Hosted by Surrey Art Gallery
Coming from k'wy'i'y'e/ Spring Salmon Studio, hear exhibiting artist q̓ʷɑti̓cɑ / Phyllis Atkins speak about the inspiration for her works in ƛ̓a tə qələms tə c̓ic̓əɬ səy̓em̓ / The Creator's Eye at Surrey Art Gallery.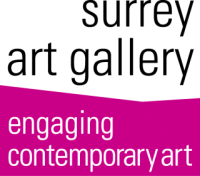 Community Leadership in Action
Community forum style event with a talk followed by facilitated discussion and breakout groups. Cultural organizations and professionals have tremendous power to help shape dialogue and discourse in our communities. Join this panel of cultural professionals who have used this power to show leadership and take climate action. Hear stories of how individuals have taken action, learn from their experiences, and discuss strategies for taking action in your own communities.
Panelists: Devon Hardy (Creative Green Tools), Mickella Sjoquist (City of Surrey)
more participants to be confirmed
The Clam Garden Network
Webinar style presentation. Indigenous communities have been cultivating clam beds for millennia, and the Clam Garden Network is a diverse community of First Nations, academics, researchers, and resource managers from coastal British Columbia, Washington State and Alaska who are interested in the cultural and ecological importance clam gardens and traditional clam management.
Museums and Community Food Security
Community forum style event with a talk followed by facilitated discussion and breakout groups. Did you know that due to the pandemic the rate of children experiencing hunger in Canada has increased from 1 in 4 to 1 in 3? Museums can play an important role in contributing to community food security. Join this panel and discuss how museums are building community food gardens, supporting community education about food security and sustainability, and helping to ensure that fewer people go hungry in their communities.
Moderated by Kelly Black (Point Ellice House)
Panelists: Clea Schooner (Qqs Projects Society), Rose Wu (INSTRCC, University of British Columbia)
Evening Event
Virtual Live Event at Museum of Surrey –  All about bees.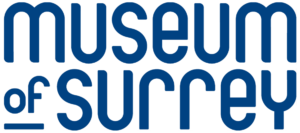 Thursday
October 21
Theme sponsored by Advanced Listening and Masters Digital


BCMA Annual General Meeting
10 AM
Please note: The AGM does not require a conference registration to attend. 
Inclusive Equals Welcoming: Creating Accessible Museums
Hosted by Museum of Surrey
No matter how comfortable your furniture or how nicely decorated your spaces are, they aren't really welcoming unless they are designed to meet the needs of all individuals. If a visitor can't use the space as intended, they certainly won't feel welcome. Join Taylor Sands (Canucks Autism Network) and Sandra Borger (Museum of Surrey) for an up-close look at accessibility and inclusion. Taylor will speak about why museums should incorporate a sensory friendly space and who they benefit. Sandra will then review inclusive solutions that have been implemented at the Museum of Surrey over the last two years, from expensive upgrades to free changes you can make today.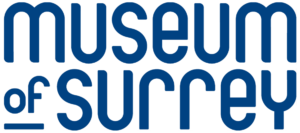 Amplifying Voices – Emerging Work of Artists
Co-presented with Nanaimo Art Gallery
Details coming soon
Accessible Design 101
Ask the expert format with a short presentation followed by moderated Q&A. This session will focus on intersectionality, accessibility, and diversity. Explore tips, tools, and advice for making your design work more accessible.
Featuring Sarah Banks (National Air and Space Museum – Smithsonian Institution), Laneen Wells (Sublation Studio)
Evening Event
7pm
Conversations with Sandeep Johal – two-part event
Coming from Surrey Art Gallery, hear exhibiting artist Sandeep Johal and Assistant Curator Suvi Bains as they talk about What If?.  We will tune into the Gallery's YouTube channel at 7pm, and you can also join them onsite during the filming of the talk on Saturday, October 9, 2-3pm.
Focusing on the stories and experiences surrounding chai, join Johal, Bains, and co-owner of Vij's restaurant, Meeru Dhalwala, for tea and a talk. This conversation will include recipes for you to try at home, which we will make available to you in advance.

Learning From Our 

(Digital) 

Mistakes

 
3:30 – 5 pm (PDT) 6:30 – 8 pm (EDT) 
Join Digital Museums Canada &  Megan Richardson, DMC Director for an evening of fun and networking! More details coming soon!
Brought to you by Digital Museums Canada
Thursday
October 28
Theme sponsored by Lucidea

From Statues, to Streets, to Schools – How Do We Take Action Against Racist History? 
Community forum style event with a talk followed by facilitated discussion and breakout groups. Museums have a critical role in helping communities to reassess colonial narratives through an anti-racist lens and are increasingly being called upon in community debates around statues, street names, and school names associated with racist historical figures. Join a panel of colleagues with experience in helping their communities reassess the true legacies of notable figures and discuss strategies for how you can take action to move forward with difficult discussions in your own community.
Panelists: Mariko Smith (Australian Museum), Janis Monture (Woodland Cultural Centre)
Lightning Talks – Imagining the Future
Speakers will present their vision of the future of the museum and cultural heritage sector- purely imaginative, based on project they're working on now, or a reflection of lessons learned from the past year.
The Future of Museum Leadership: Exploring Collaborative Leadership Models
Community forum style event with a talk followed by facilitated discussion and breakout groups. Do top-down, hierarchical leadership models really serve the best interests of museums? More museums are experimenting with non-authoritarian leadership models in favour of collaborative leadership, distributed authority, and shared decision making. Join a panel of cultural professionals who have worked to innovate leadership models and discuss their experiences.
Closing remarks by Chief Harley Chappell, Semiahmoo First Nation
BCMA Awards Showcase
Attendance is free! Celebrate with your friends and colleagues. More details on this final evening event coming soon.
Explore to learn more about our sponsors and stay tuned for more information about them throughout the month of October. A special thanks to this year's partnering institution, The Museum of Surrey.
Museum of Surrey fosters and welcomes Surrey's diverse communities by connecting it people to each other, and to their stories – past, present, and future.
Tune in for this year's Night at the Museum for a special look at the Museum of Surrey's new exhibit all about bees on October 14.

This year's Accessibility & Amplifying Voices theme is sponsored in part by Masters Digital
Masters Digital is an audio production company, specializing in sound design and installation for giant screen films (IMAX), museums, science centres and themed attractions.
With over 35 years of experience, we are proficient in all aspects of audio production and post-production from multi-channel location recording to sound design to "in theatre" mixing. As well as hardware design and installation for special venues and themed attractions.
Recent projects include Britannia Mine Museum, Great Bear Rainforest IMAX film, Pier D Vancouver International Airport multimedia installation, Flyover Iceland and Cape Breton Miner's Museum.

This year's Accessibility & Amplifying Voices theme is sponsored in part by Advanced Listening
Since 2014, Advanced Listening has been a leader in the creation of barrier-free listening environments for the hard of hearing. From large venue systems to one-on-one counter systems, we provide the technologies required for a better hearing environment.
Specializing in all forms of assistive listening technologies, including FM, Infrared and Induction Loops, our team of experts will help select the system that's right for you.
Advanced Listening has designed and installed assistive listening systems for a variety of situations including, all branches of Vancity Credit Union, BC Ferries, YVR, YYJ, Museum of Surry, Council Chambers for Town of Sidney, District of North Saanich, Sooke District, City of Delta, City of Victoria and City of Surrey.  Also, many Churches and various one-to-one counter systems.

Imagine loving your CMS
CatalogIt is a powerful, collaborative and intuitive software platform for all types of collections.
CatalogIt empowers your museum to bring to life the story of things through the histories, creative processes, relationships and destinies of your objects and collections. CatalogIt reduces administrative costs and empowers your staff/volunteers to collaborate simultaneously, securely viewing and editing your records anywhere, anytime, on mobile and desktop devices. Included with a subscription is the CatalogIt HUB, an easy web-publishing platform for quickly and selectively publishing your collections making them publicly discoverable and searchable.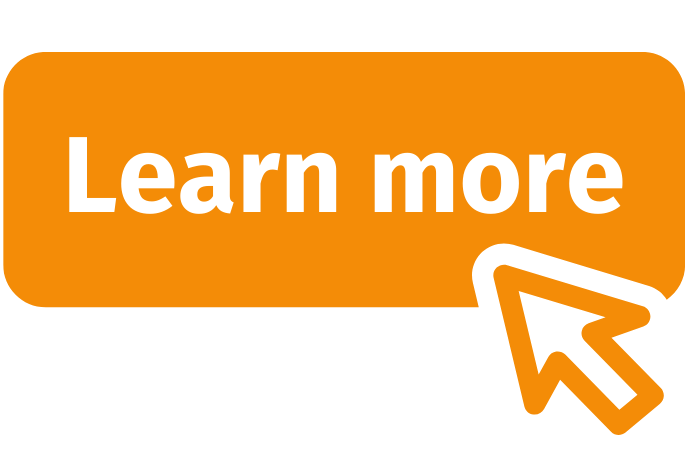 Cultural Resource Management Programs
The smart next stop in your career in the cultural sector.
Serving the educational needs of emerging and mid-career professionals in the museum, heritage and cultural sector for over 30-years, the Cultural Resource Management (CRM) Programs provide the knowledge, skills and experience needed to support your professional goals. Current programs include the Diploma in Cultural Resource Management, Professional Specialization Certificate in Collections Management, and the new Professional Specialization Certificate in Visitor and Community Engagement, as well as a diverse range of courses accessible on an individual basis.
Learn more about the programs available:
Chief Dan George: Actor and Activist
Originally developed by MONOVA: Museum of North Vancouver in close collaboration with the Səl̓ílwətaɬ (Tsleil-Waututh) Nation and the George Family, this exhibit focuses on Chief Dan George's influence as an advocate for the rights of Indigenous Peoples and his career as an actor. Told through stories and artifacts, the exhibit also considers other significant figures, events and milestones in the Indigenous rights movement in British Columbia and Canada, and touches on the wider history and portrayal of Indigenous people in film and television.

This year's weekly theme of Moving Forward is presented by Lucidea:
Collections management software systems that are suitable for libraries, archives and museums – both large and small
Make your collection more visible and accessible than ever before Flexible and purpose-built for museums and galleries, Argus enhances curation and opens your museum's doors to the world.


BCMA is grateful for the support of Ingenium for this year's conference! More information about Ingenium coming soon.
BCMA is grateful for the support of Digital Museums Canada for this year's conference! More information about DMC's highly-anticipated social event coming soon!