BCMA Annual General Meeting | October 21
BCMA YEAR IN REVIEW 2021
#BCMA2021
As we get ready for the BCMA's 2021 Annual General Meeting, this resource page will help you get caught up on everything the BC Museums Association has been up to over the past year.
In addition to an overview of 2020/21, you will also be able to see a preview of the members running to join the BCMA Council, messages from the BCMA President and Executive Director, and access the BCMA's 2021/22 financial statements. Some content is password protected. The password has been provided to members via email.
If you have any questions, contact members@museum.bc.ca for assistance! 
Message from BCMA President
Dear Members,
The past year has been so challenging it is difficult to know where to begin a review. Technology like Zoom which just a few years ago we rarely employed, has become part of our everyday activities and the relatively easy flow of visitors to our institutions, entangled with mask wearing, social distancing and vaccine passports.
Like museums worldwide, our BC sector has responded admirably to this ever-evolving situation. We have pivoted our operations, expanded online and hybrid programming, and remained committed to supporting our neighbours in whatever way possible. It has been amazing to watch how responsive and capable we are of adapting and, how determined we are as a sector, to be recognized for the valuable contributions we make in creating healthy, vibrant, and livable communities.
KEEP READING

Of course the pandemic also revealed things we already knew, including our interconnectedness to industry partners in the tourism and hospitality sector, our role as educators and entertainers, and the fragile nature of a workforce consisting largely of part-time employees who rarely enjoy the security and benefits associated with more permanent placements. We have demonstrated how important we are to the economy, both locally and provincially, and have reinforced the need and urgency for support and funding.

We are striving to create more opportunities for equity, diversity, inclusion, and access, not just at the BCMA but in our own institutions and approach to everything from storytelling, collections care and management, to staff and board recruitment. This work is not easy and undoubtedly there will be some not yet ready to meet the moment, but for me, this is where our sector is the most powerful and influential. Our ability to expand conversation, encourage respectful dialogue, and help bridge the distance that creates uncertainty and circulates misinformation, is at the heart of what we do. Let's pledge to share our stories and strategies with one another: we can inspire, learn, and demonstrate all that is possible when we work together for the common good. We are a powerful voice anchored in a tradition of sector-wide advocacy and unwavering belief in the transformative power of museums.

As a nation, we are also struggling to come to terms with a colonial past, often reflected in our own institutions and their founding. The BCMA has worked to remain responsive and supportive during these difficult days, turning to the expertise and insight of our Indigenous Advisory Committee for guidance and leadership. We have reached out to First Nations throughout the province, working collaboratively to engage and welcome input as we launched key initiatives like the Repatriation Call to Action this spring. The 2020 Repatriation Grants were incredibly successful and oversubscribed in excess of one million dollars, indicative of the continued need for this work and demonstrative of our ability to assume administration of these types of initiatives.

We are fortunate to have a fantastic staff led by Executive Director Ryan Hunt, who has helped ensure our organization remains aligned to the strategic principles and priorities established by the Board of Directors. Under Ryan's capable leadership we have grown our programs and membership, welcomed new staff positions, created dynamic partnerships, and introduced a wide berth of resources to help support the sector.

So, as we approach our 2021 AGM, I do so with an optimistic outlook and a full heart. Our BCMA Council is an amazing group of professionals, determined and dedicated to helping build a stronger, better, and more secure future for our members, our sector, and our province. As we say goodbye to long-time Council members Tania Muir (University of Victoria) and Joelle Hodgins (Rossland Museum and Discovery Centre), we welcome new members who will bring their own expertise, ideas, and enthusiasm to the Board table.

We are in capable hands as Catherine Ouellet-Martin (Beaty Biodiversity Museum) assumes her role as President, and Lynn Saffery (Museum of Surrey) as Vice-President. Together they will guide us through this period of transition hopefully out of the pandemic and ensure we are well-positioned to continue to advocate, communicate, and engage with, and on behalf of, membership. I encourage you to connect with your dynamic and diverse BCMA Council – get to know the members who represent us, our organization, and our sector: c̓ris Jordan Coble (Westbank First Nation), Carolyn Holmes (Nanaimo Art Gallery), Sherri Kajiwara (Nikkei National Museum), Alyssa Leier (The Exploration Place), kevin meisner (Britannia Mine Museum), Brian Radburn (Science World), and Krista Vaartnou (Farris LLP).

Each Council member plays a vital role in leading the organization and helping set the strategic tone and priorities for the work that is undertaken. They are incredibly passionate and committed to the BCMA and I am forever grateful for their support and guidance and amazing ability to remain respectful, mindful, and focused on the work at hand, no matter what the circumstance.

And to our members, I thank you for the opportunity to serve as your President for the past two years. It has been an amazing, sometimes challenging but always rewarding, experience. I look forward to assuming my new role as Past President and continuing our work to build a better, brighter, and more equitable future for all of us.

Respectfully,
Jodi
Message from BCMA Executive Director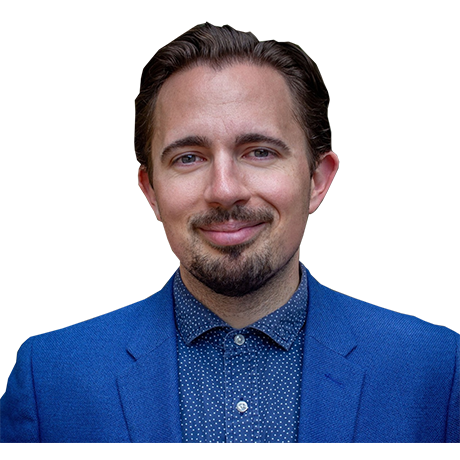 It's really easy to feel overwhelmed and helpless right now. I'll spare you all a list of the challenges we're collectively facing as individuals, as communities, and as a species right now because you and I both know – things are bad out there. And because so many things are all so bad right now, it's extremely easy to feel overwhelmed or even fatalistic. But I want to share with you something that never ceases to inspire me – museums are powerful.
Now I appreciate that many of you don't feel very powerful. You may have just come back from unclogging a toilet in your public washroom, checking for vermin in your collections area, or being berated by a visitor who refuses to wear a mask. But what if I told you that you have a power that no government, no celebrity, or no amount of money can possess – trust.
KEEP READING

Museums are one of the most trusted institutions in our country, enjoying double the rate of trust that Canadians place in their government and more trust than even schools or newspapers. In the 21st Century, a world plagued by online misinformation, trust is priceless. 

Every, single BCMA member has the power to create conversations in their communities, address structural issues in our society, build connections, and work to create meaningful, lasting change. Looking at our 2021 awards nominees you can see museums and museum professionals putting this power into action. From creating therapeutic art programs, to helping seniors and Elders access critical technology during the pandemic, to working to educate children about truth and reconciliation, to addressing community food insecurity, just to name a few, in an unprecedented year that is rapidly becoming an unprecedented two years, it is the creativity, resilience, and compassion of our members that inspires me.

It's okay to feel overwhelmed and it's unfair to ask our museums to try to do more because our sector has been asked to do more while getting less for decades, but by getting up each day and working or volunteering at a museum, gallery, science centre, or heritage site, you have the power to create change. Your community trusts you and your community needs you. Let's change the world.

Looking back on 2021, I am also extremely thankful to work with an amazing team of creative and caring professionals who are dedicated to supporting our members. The team at the BCMA never ceases to amaze me. Over the past year, our team has launched an entirely new website and brand update, supported the administration of more than $450,000 in Repatriation Grant funding, launched a new series of virtual workshops, launched a new program exploring climate leadership, more than doubled our podcast listenership, delivered two amazing weeks of themed programming plus a month-long virtual conference, started development on a new online course program, and helped the BCMA not only hit its budget targets for the year but have helped to ensure that we generate a revenue surplus – all the while working entirely remotely during a second year of pandemic. From the bottom of my heart – thank you all for everything you do, it is a privilege to work with you.

Looking ahead to 2022, I'm really excited about the direction the BCMA is headed. Members, especially small and medium-sized museums, have stressed how badly support and training are needed regarding not-for-profit governance. And based on our 2021 governance surveys and focus groups, it is clear that we are witnessing a systemic governance crisis in our sector that is contributing to burnout, impeding meaningful steps towards equity and reconciliation, and preventing our sector from truly becoming everything it can be. 

I am proud to announce a new partnership with Arts BC and the Squamish Arts Council to take immediate action to begin addressing this governance crisis. Before the end of 2021, we are launching a new online course tentatively called "Governance 101 for Arts, Culture, and Heritage Organizations in British Columbia." This online course will provide board members and directors with essential training on their legal roles and responsibilities, advice and strategies for building safer, healthier organizations, and will begin to explore strategies for making anti-racism a foundational principle of governance.

This online course is the first step of many in a journey that I hope will help to transform governance in our sector. For members who are struggling with governance challenges, we hear you and supports are on the way.

At the start of 2021, my personal resolution for the year was to not settle for "good enough." As I'm sure you all know, when you are working with limited resources, time, and staffing there are things that you know could be better, or that you might even be unhappy with, but you tolerate because there are bigger challenges to deal with. Over the past year we've made a number of small, but hopefully impactful, changes across all aspects of the BCMA from our internal policies, to our bylaws (pending member AGM approval, of course), to our code of conduct, to how to present information online. I look forward to working with our team and incoming board of directors to continue trying to make our association the best it can be.

With that being said, if you think of something we could be doing better, I urge everyone in the museum community (whether you're a BCMA member or not), to reach out at any time and share your feedback, critiques, or suggestions. My email address is ryan@museum.bc.ca and I look forward to hearing from you.

Lastly, thank you to our outgoing Council members, it's been a pleasure working with you and a big final thanks to Jodi Simkin for your work as BCMA President!
2021 Council Candidates
The following members have been nominated for the three available member-at-large positions. Members-at-large actively participate in Council meetings and the Annual General Meeting. They vote to approve the annual budget for the Association, review and assess annual financial statements, mandates, and strategic plans, and sit on various committees.
Please note: Members in good standing may be nominated at any point leading up to the AGM, even on the floor of the AGM itself. To be included on the following list, nominations needed to be submitted by September 17, 2021.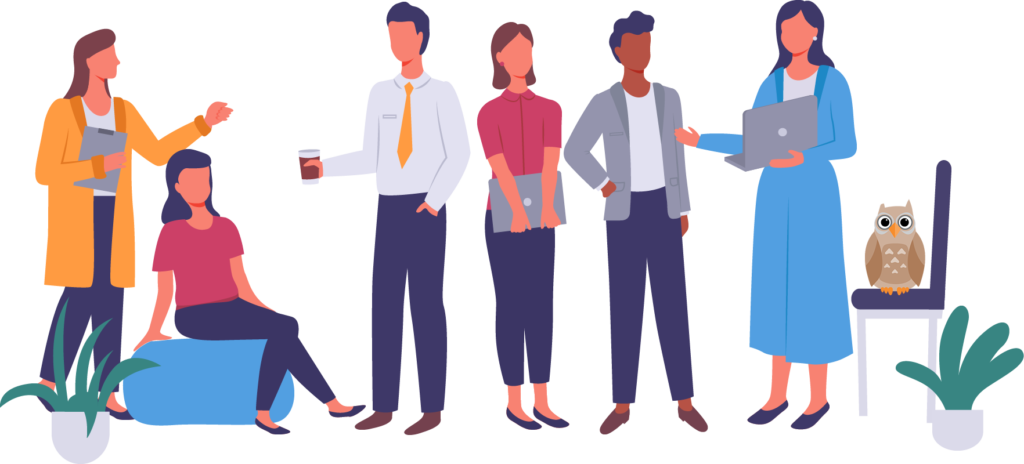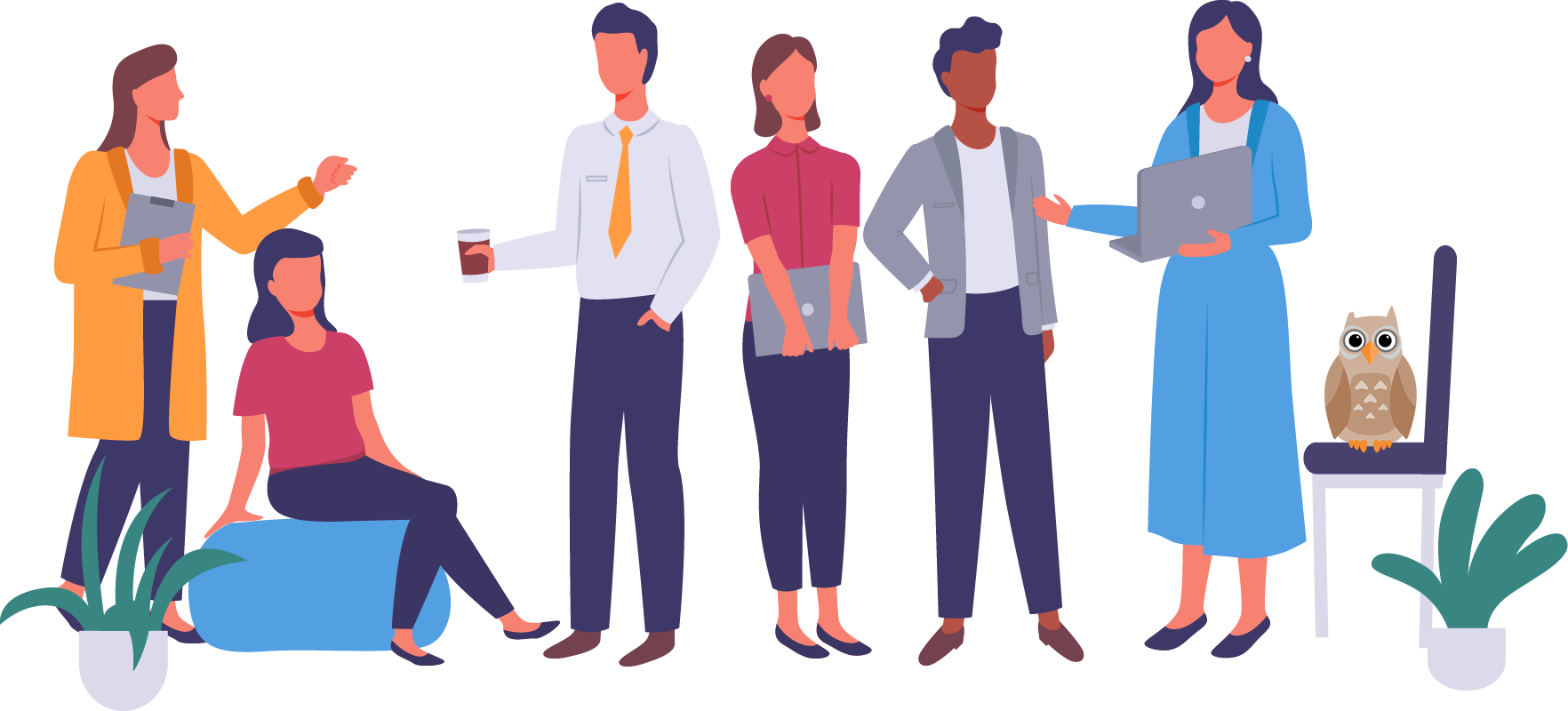 Proposed Slate of Candidates
Each year, the BCMA Nominations Working Group reviews the skills and representation of the current BCMA Council members to identify nominees and propose a slate of candidates who will support the board of directors with diverse skills and experiences. Members of the BC Museums Association may vote for any eligible nominees, including those who put their names forward from the floor of the AGM, but after reviewing the current Council members and the 2021 nominees, the Nominations Working Group recommends the following slate (a downloadable version of the slate is available here)
Chepximiya Siyam' Chief Janice George, Artist and Hereditary Chief of the Squamish Nation

Gid yahk'ii

Sean Young, Curator of Collections, Haida Gwaii Museum

Dauna Kennedy, Executive Director, Vernon Public Art Gallery

Jane Lemke, Burnaby Village Museum
Candidates for Officers and Council 2021/22
The following individuals have been elected to serve as Councilors:
Krista Isberg, Farris LLP
Entering 2nd year of 1st two-year term
Carolyn Holmes, Nanaimo Art Gallery
1st year of 2nd two-year term
Jordan Coble, Westbank First Nation
1st year of 2nd two-year term
Sherri Kajiwara, Nikkei National Museum
1st year of 2nd two-year term
Chief Janice George, Squamish Nation

1st year of 1st two-year term
Dauna Kennedy, Vernon Public Art Gallery
1st year of 1st two-year term
Sean Young, Haida Gwaii Museum
1st year of 1st two-year term
Jane Lemke, Burnaby Village Museum
1st year of 1st two-year term
The following individuals have been nominated to serve as Officers:
Jodi Simkin, Tribal Journeys 2021
1st one-year term as Past President
Catherine Ouellet-Martin, Beaty Biodiversity Museum
1st one-year term as President
Lynn Saffery, Museum of Surrey
1st one-year term as Vice-President
Alyssa Leier, The Exploration Place
1st one-year term as Secretary
Brian Radburn, Science World
1st year of 2nd two-year term as Treasurer
Notice of Special Resolution
The BCMA Financial Sustainability & Governance Committee has conducted a review of the BCMA Bylaws. The proposed revisions represent an update to help ensure that the BCMA's bylaws continue to reflect the actual practices of the Association. Member categories have been streamlined to help make our membership tiers, and the differences between them, more clear.
A copy of the special resolution can be accessed here.
This content is password protected. A password will have been sent to the email address associated with your membership. If you have difficulty accessing the AGM Member Materials, please contact members@museum.bc.ca for assistance! 
Included: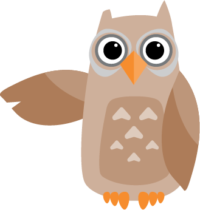 AGM 2021 Agenda
AGM Member Voting Materials
BCMA 2021 Financial Statements
BCMA 2020 AGM Minutes
Council Candidates
Notice of Special Resolution
BCMA in the News
The BCMA's advocacy work and our work to promote institutions to take action in support of repatriation have been featured in the media and press throughout the year. Here are some highlights:
Climate Leadership: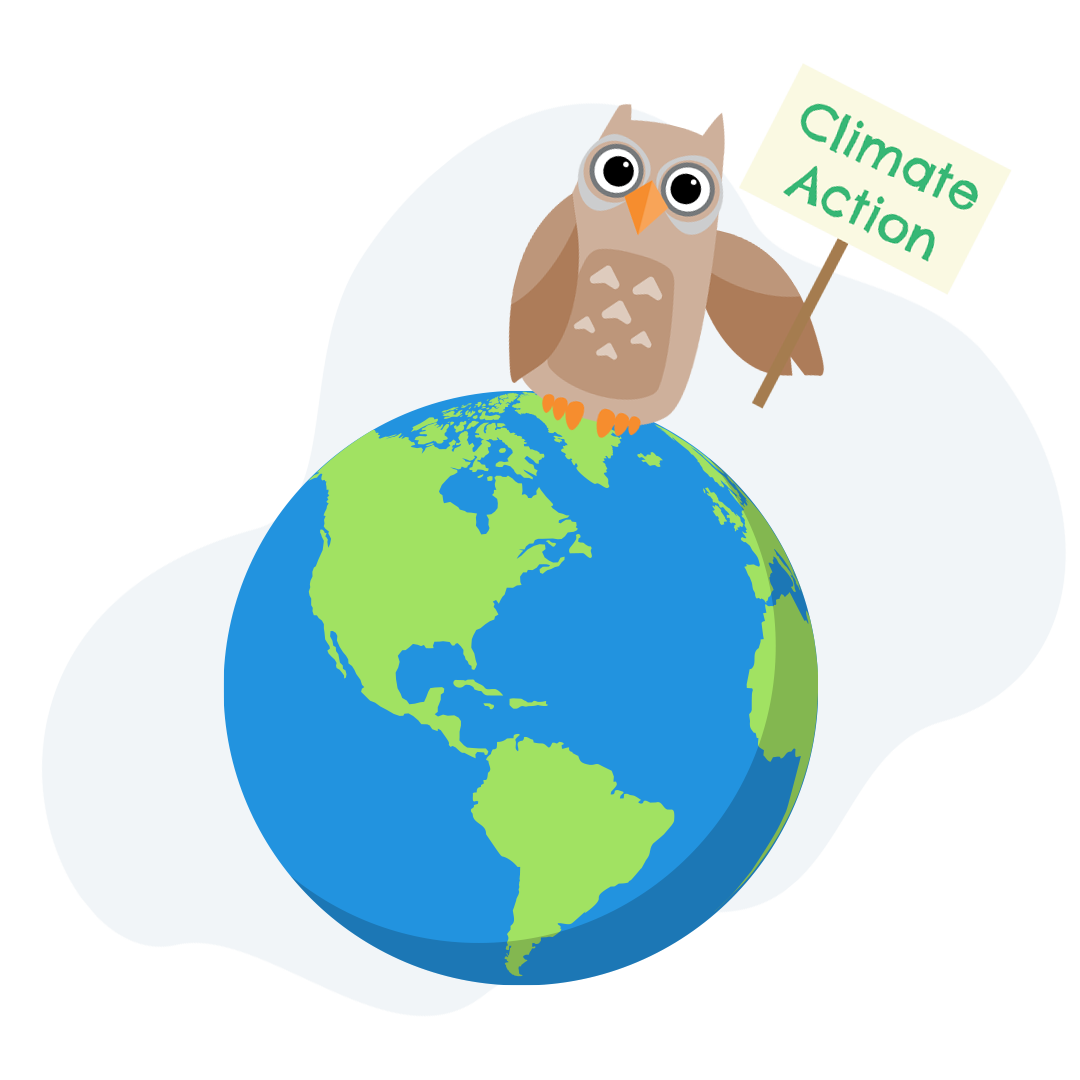 Repatriation Call-to-Action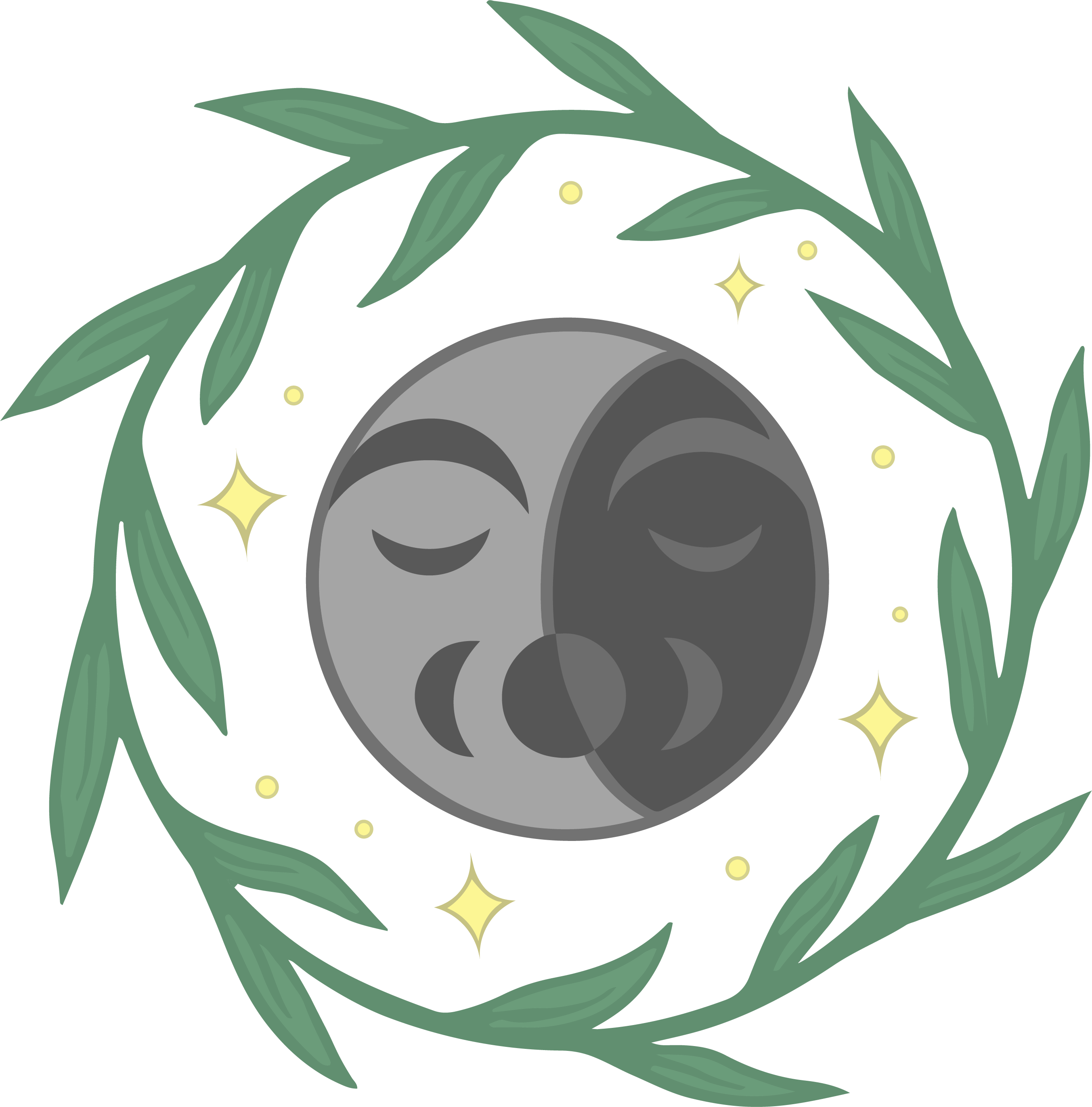 2020 Repatriation Grants
More BCMA in the News
AGM Materials
The Annual General Meeting of the BC Museums Association (BCMA) will take place virtually on Thursday, October 21, 2021 at 10:00 AM during the annual BC Museums Association conference.
Materials for the 2021 AGM will be made available here. This content is password protected. A password will have been sent to the email address associated with your membership. If you have difficulty accessing the AGM Member Materials, please contact members@museum.bc.ca for assistance! 
Included: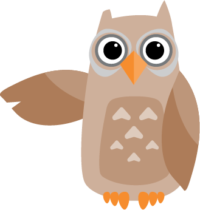 AGM 2021 Agenda
AGM Member Voting Materials
BCMA 2021 Financial Statements
BCMA 2020 AGM Minutes
Council Candidates
Notice of Special Resolution
Highlights
2020 Repatriation Grants
The 2020 Repatriation Grant program opened for applications on September 2, 2020 and closed on January 15, 2021. A total of 37 applications were submitted, representing nearly 50 BC First Nations. A total of $1,086,858 was requested and all of the available funds ($454,000) were awarded to 25 applicants. 
To quote Dan Smith, former chair of the BCMA Indigenous Advisory Committee, "This funding allows museums, archives, and Indigenous peoples new opportunities to work together towards decolonization and realizing the goals set out by the Truth and Reconciliation Commission and the United Nations Declaration on the Rights of Indigenous Peoples. True, meaningful, and lasting reconciliation must include the return of Indigenous culture back to Indigenous communities." 
The BC Museums Association extends its most sincere thanks to the Province of British Columbia for providing funding for the 2020 Repatriation Grants and recognizing the essential role that repatriation plays in the reconciliation process.
Repatriation Call to Action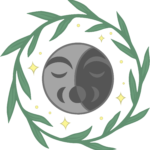 Throughout the history of Canada, Indigenous peoples have had their belongings, language, culture, and even ancestors taken from them and housed in museums, universities, and private collections around the world. These actions have been enabled and sustained by legislation adopted to enforce colonial rule. The ancestral remains of thousands continue to be found in institutions and facilities across the county – the grandparents and great-grandparents of living Indigenous people.
On International Museums Day, May 18, 2021, the BCMA and the Indigenous Advisory Committee called upon all publicly funded institutions in Canada to take this critical step in reconciliation, and work collaboratively with Indigenous Nations to repatriate their ancestors' remains.
To date, 22 organizations across British Columbia have signed the Call to Action. To learn more about the Repatriation Call to Action and to see example repatriation policies to aid in the creation of your own policies, visit our website: https://indigenous.museum.bc.ca/repatriation/call-for-repatriation 
New Website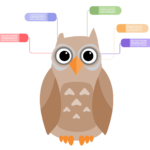 In 2021, we launched the first new BCMA website in 7 years and returned to a domain the Association used on its original website in the year 2000 – www.museum.bc.ca. Our new learning portal builds upon the resources provided by the BCMA BRAIN and now allows members to curate and share custom playlists.
Keynote Webinars with Western Museums Association
In 2021, we have also partnered with the Western Museums Association (WMA) to co-present two of our best-attended webinars of all time – a special keynote webinar with #MuseumsAreNotNeutral co-presenters LaTanya S. Autry and Mike Muraski and a keynote webinar with actor, director, and writer Sterlin Harjo. It has been extremely rewarding to work with WMA in planning and co-presenting these webinars and we look forward to future collaborations!
BC Museums Week 2021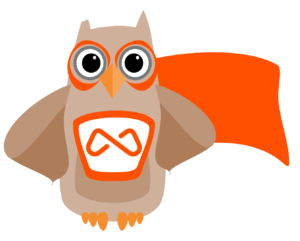 BC Museums Week 2021 set new all-time records for online engagement, seeing a 42% increase in Facebook engagement, 96% increase in Twitter engagement, and 1530% increase in Instagram engagement. Thank you to the members and panellists who participated in webinars, spoke on podcasts, and shared #BCMW21 content online.
All of our BC Museums Week 2021 content is accessible on our website.
Roundup 2.0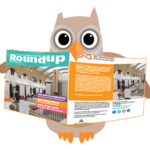 Starting with the upcoming Fall 2021 issue of Roundup, all contributors and guest editors will be offered an honorarium for their work. By pursuing these changes, we hope to be an example for members and show that small changes can create more equitable practices, correcting long-standing models that often suppress those who are already marginalized and whose voices we need to hear more of. More information coming soon!
Virtual Workshops and Online Courses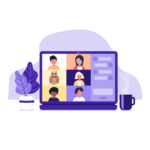 Due to the COVID-19 pandemic, the BCMA has postponed its regional workshops. To provide our members with deeper learning experiences than webinars can provide, the BCMA launched a new virtual workshop series in 2021, consisting of multi-session online professional development opportunities that encourage hands-on learning and critical discussion. To date we have offered four virtual workshops: Introduction to Interactive Exhibit Design with MaKey MaKey; Museum Education 101: The POETRI of Interpretation; Exploring Decolonizing Not-for-Profit Organizations with Primary Colours/Couleurs primaires; and Grant Writing 101 – Theory and Practice.
Before the end of 2021, we also look forward to launching a new online course program that will offer on-demand online learning and professional development. Stay tuned for more information and opportunities to participate in these pilot programs very soon!
Advocacy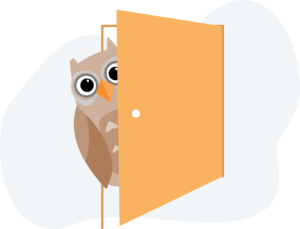 Advocacy is a key priority of the BCMA, but it can often be the most difficult aspect of our work to share with our members. Three areas of success we'd like to highlight in our advocacy work over the past year include:
Building and strengthening relationships with partner organizations:

Collaboration is the key to successful advocacy and to help magnify our impact, the BCMA has focused on building and strengthening relationships with key partner organizations like

Heritage BC

,

Arts BC

, the

BC Alliance for Arts + Culture

, and a network of peer arts service organizations that spans the province. The BCMA meets regularly with these organizations and throughout 2021 has leveraged these relationships to issue joint letters to the provincial and federal governments, share information, and synergize programming. We look forward to continuing to work with these partner organizations and building new relationships in 2022.
Gaming advocacy:

The BCMA has worked to support advocacy with the BC Alliance for Culture + Culture in helping the Ministry of Municipal Affairs and Housing and the Gaming Branch to better understand the arts, culture, and heritage sector and to use this understanding to help reduce common challenges in applying for Gaming Grants. 

Collaboration with Provincial and Territorial Museum Associations (PTMAs):

The BCMA meets regularly with our peer PTMAs to coordinate joint advocacy, find programming continuity, and exchange ideas. From shared programming discussions to strategic advocacy, regular meetings with the PTMAs are an essential part of the BCMA's federal advocacy.
Updates on BCMA's Commitment to Justice, Equity, Diversity, and Inclusion:
The BC Museums Association is committed to supporting justice, equity, diversity, and inclusion within the museum and cultural sector and in our own organizational practices. A key component of this commitment is being open and transparent with our community. Every few months, we share an update about the steps we are taking to support justice, equity, diversity, and inclusion.