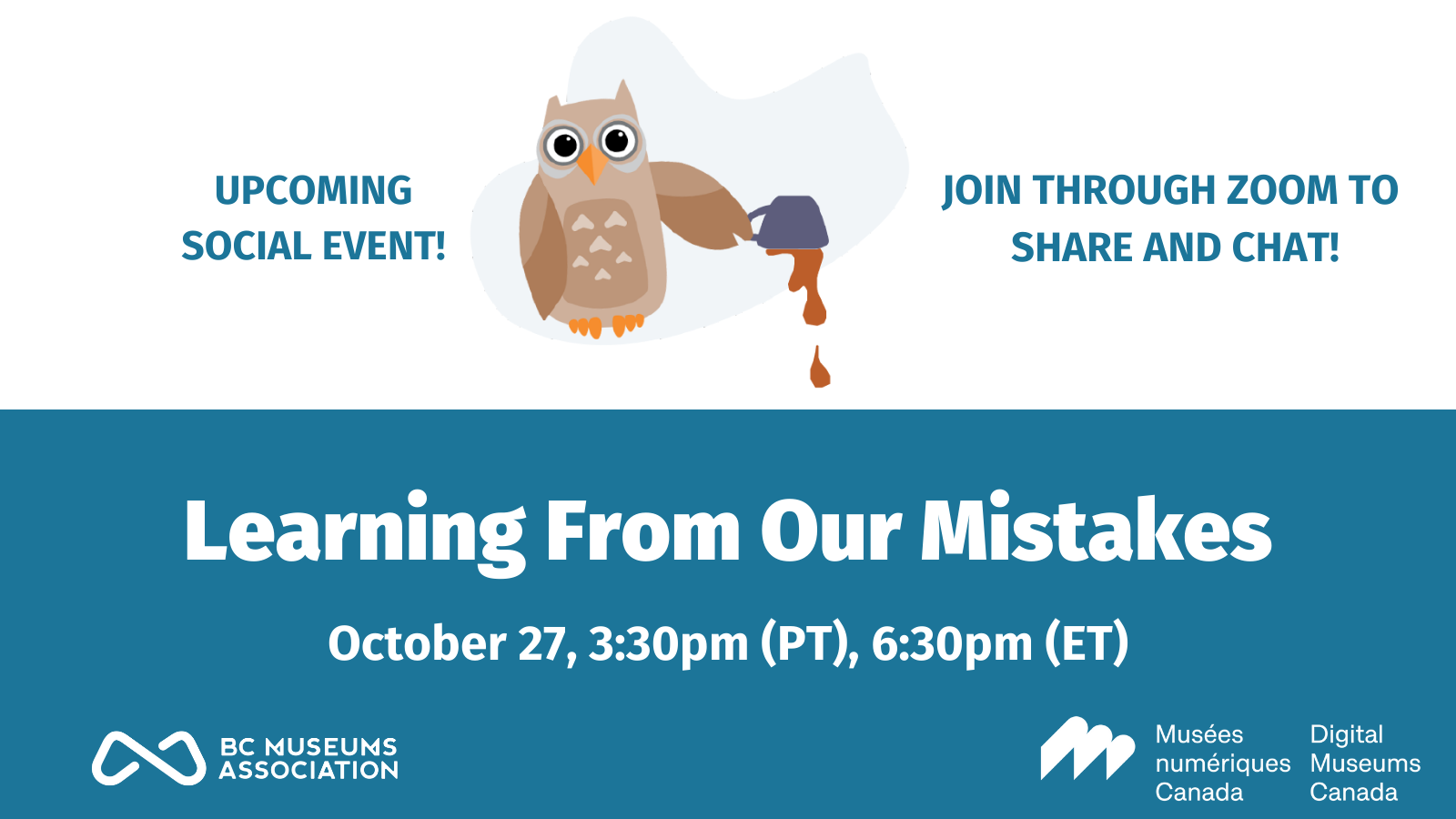 Learning From Our Mistakes
October 27, 2021
3:30 – 5:00 PM (PT) / 6:30 – 8:00 PM (ET)
Sharing flops and fiascos to move forward together!
We all make mistakes. This event proposes a fresh and timely take on the familiar session where people share their work mistakes so they can learn and grow as a community. With the rapid and profound changes caused by the pandemic, and the adaptation and experimentation it generated, there is doubtless a whole new crop of missteps to share. Join Digital Museums Canada Director, Megan Richardson, and some brave colleagues from BC museums, for a light-hearted look at fails and the learning that came from them.
This session will not be recorded. What happens in the Zoom room, stays in the Zoom room.
Event Overview:
This event will kick off with four brave participants who have agreed to share their stories with us
Afterwards, everyone will be encouraged to break out into smaller groups to chat, share, and designate a tale that could win the overall best story
After rejoining together, the top stories will be told and voted on, declaring a winner at the end of the event
Brought to you by Digital Museums Canada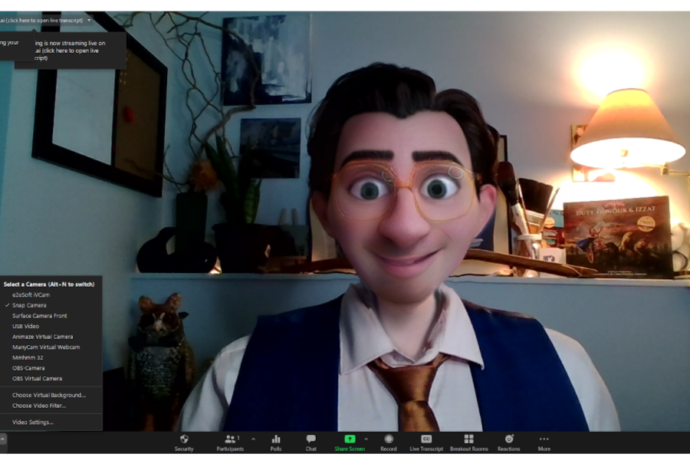 Tell your story anonymously or use fun effects during the event!
BCMA is grateful for the support of Digital Museums Canada for this year's conference!