Dazzle Your Colleagues with these Zoom Tips
Are you tired of always looking the same on Zoom? Here are two easy ways to make your Zoom feed stand out from the crowd!
1. Get wild with Snap Camera
Snap Camera is a free program that allows you to use Snapchat filters in Zoom. Start by downloading Snap Camera, the program works on Windows 10 and macOS 10.11+ (for a full list of hardware requirements, visit their guides page).
Once downloaded and installed, you can run Snap Camera and select your desired lens. Snap Camera creates a virtual webcam on your computer. When Snap Camera is open and running, you can select it from your list of video input devices in Zoom.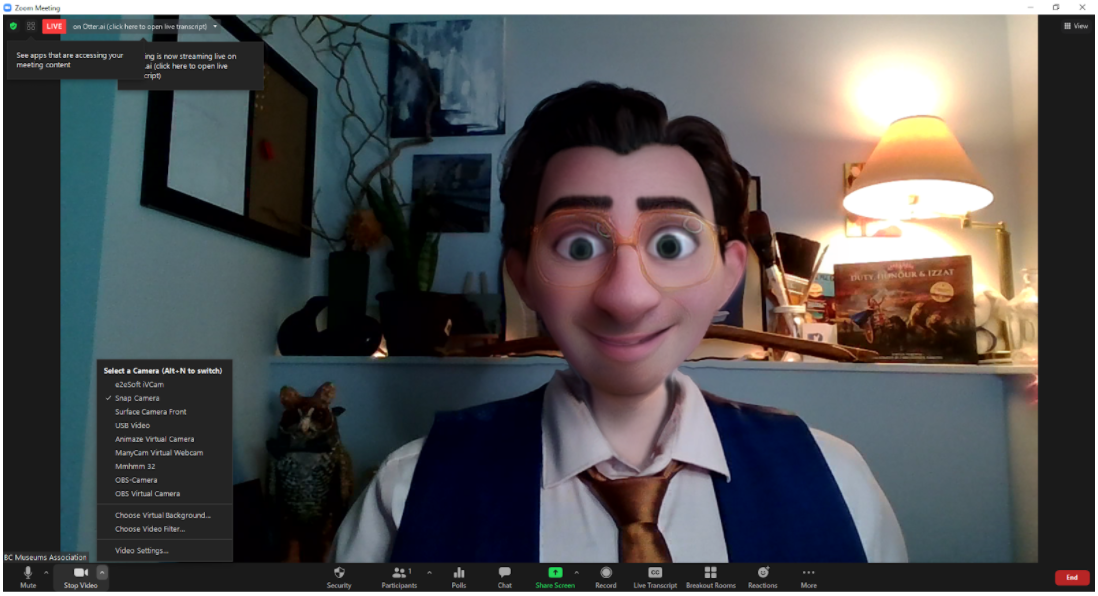 Remember: Zoom generally remembers your video setting from one meeting to the next, so if you enable a Snap Camera filter for a fun video call, it will probably still be turned on for your next professional video call.
2. Add a Logo to Your Zoom Call with OBS
If you've ever wanted to add your organization's logo to your Zoom feed, OBS is a powerful, free piece of software that can help (and do so much more!).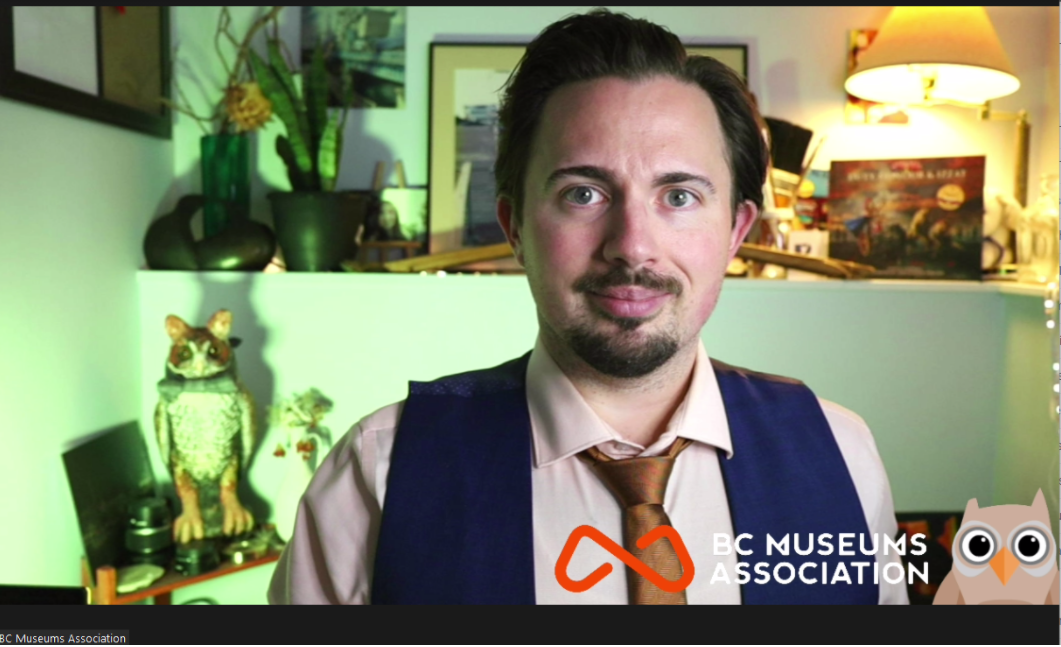 OBS, or Open Broadcaster Software, is an extremely useful tool for anyone interested in online streaming or broadcasting. This free software can be downloaded for Windows, macOS, and Linux.
Start by downloading OBS and installing it onto your computer. Much like Snap Camera, OBS can be used to create a virtual camera that can send custom feeds in programs like Zoom. Once installed, you will need to connect OBS with Zoom, for this, we recommend this tutorial.
Then, you'll be able to add "sources" to your as layers to your video capture (if you're familiar with programs like Photoshop, the source layers in OBS work similarly).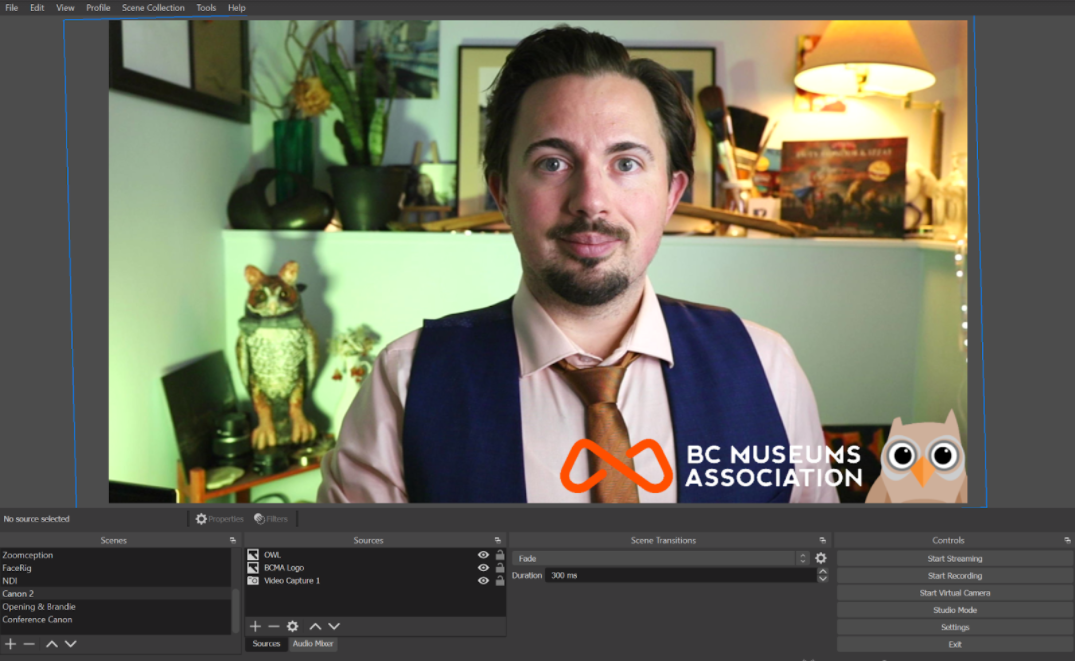 In the above image "Video capture 1" is a source showing the video feed from a webcam. Two image layers "BCMA logo" and "OWL" have been layered on top of the video feed, displaying both the BCMA logo and the BCMA cartoon owl. Remember, if you want to display a logo on top of your video feed, it is best to use a transparent PNG image as opposed to a JPEG that will have a solid white background.
OBS is an endlessly useful tool and we highly recommend exploring their "Help" section or their forums for tutorials, ideas, and tips. If you really want to step up your Zoom game, we recommend this tutorial for using OBS to help transform a DSLR camera into your webcam.