BCMA Annual General Meeting
BCMA YEAR IN REVIEW 2022
As we get ready for the BCMA's 2022 Annual General Meeting and virtual awards showcase on October 19, this resource page will help you get caught up on everything the BC Museums Association has been up to over the past year. 
In addition to an overview of 2021/22 fiscal year, you will also be able to see a preview of the members standing for election for the BCMA Council, messages from the BCMA President and Executive Director, and access to the BCMA's 2021/22 financial statements and AGM materials.
If you have any questions, contact members@museum.bc.ca for assistance! 
LIVE: 2022 Annual General Meeting
Wednesday, October 19, 2022
The AGM is set to begin at 6:00 PM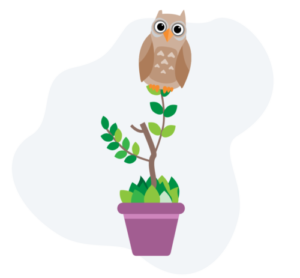 Message from BCMA President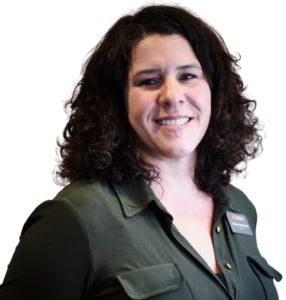 It is amazing how time flies. Not only in that a year has passed since our last AGM, but also how quickly my time with the BCMA has gone by. I suppose the saying is true, time flies when you're having fun! 
I bring up the passage of time because in 2022 the BCMA embarked on its most ambitious strategic planning process in nearly a decade. I was elected to BCMA Council in 2014 and at that time the BCMA was a very different organization than it is today. A few years before, the organization had weathered a series of economic storms that dramatically reduced its capacity. My predecessors on Council must be commended for engaging in and inspiring us to continue the work of rebuilding the organization's capacity. The work has paid off. Working diligently with its members and partners the BCMA, now in a stable and solid financial position, has increased its programming and reached new heights
KEEP READING

Since our last strategic planning exercise in 2015, the BCMA has operated from a core strategic vision and the belief in "the transformative power of museums." This vision has served the Association well over the years, but since 2020 the world has changed dramatically and museums must transform alongside it. It is clear that we cannot operate from the same playbook, it is time to work with our members and partners to reevaluate every aspect of what the BCMA is and does.

This summer, your Council engaged in a new strategic planning exercise and we are excited to bring BCMA members and partners into the process. I am very happy to be working with Patricia Huntsman and Jules André-Brown to spend the time having conversations with members and partners to help establish a new shared vision for the BCMA. The Association has been a home for me over the past eight years and it is important that the BCMA can continue to offer support, guidance, and community to future generations of museum and cultural professionals.

Thank you to all of the members and partners to date who have contributed their time and ideas to our strategic planning process. If you are able to join us in Victoria for our annual conference on November 2-4, I look forward to connecting with you in person to imagine the future of the BCMA.

If you are interested in learning more about the strategic planning process or in sharing your ideas for the future, I recommend you reach out to bcma@museum.bc.ca.

I am so proud to have been able to contribute to the revitalization of the BCMA over the past 8 years and I cannot wait to see the bright future ahead.

Sincerely,

Catherine
Message from BCMA Executive Director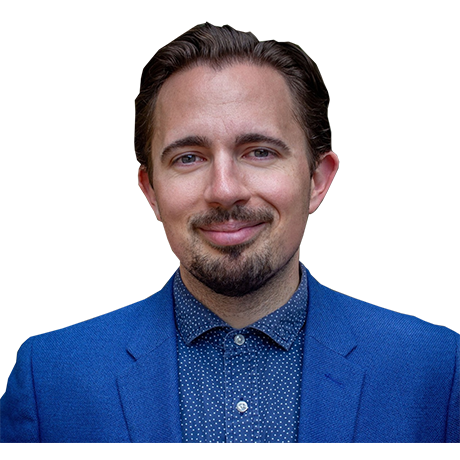 Hello folks,
It's been another "interesting" year for BC's museum and cultural sector. 
Despite our collective hopes that 2022 would be a "post-pandemic" year, it has become abundantly clear that COVID-19 will continue to have an oversized role in our lives for the foreseeable future. Discourse around museums and their importance to British Columbia, briefly became the defining political issue of the day as the Province of BC announced and then quickly postponed an unprecedented investment in the Royal BC Museum. Skyrocketing inflation and random shortages of everything from contractors, to supplies, to food, to outhouses have made seemingly simple things, like holding a community event or planning an in-person meeting, exponentially more complicated and expensive. And the sector has sat on eggshells as we waited to see the impact that the summer forest fire season would have on communities.
Anyone who has talked to me for more than a few minutes has probably realized that I don't always have the most optimistic view of the future. From the pandemic, to climate change, to the ever-growing divide between rich and poor, to the looming spectre of resurgent fascism, I find it very easy to be pessimistic about the future. At the same time, I try to fight my natural urge to see the glass half empty and reject the impulse to be a "doomer." Doomerism is a term used to describe a fatalistic view of the future and an impulse to just give up in the face of overwhelming challenges. And while giving up can feel tempting, it won't solve any of the problems facing us today. Ignoring COVID, climate change, or convoys won't make them go away – it will only magnify their harm.
KEEP READING

The BCMA's motto is that "we believe in the transformative power of museums." Transformative power is not something passive, it's something that requires action. Museums, galleries, and heritage sites have a critical role to play in helping to build a better future for the world and can use their transformative power as a source for good.

Changing the world won't be easy and it will require getting up every day and trying to change systems that would much rather you throw in the towel and quit, but I find inspiration in our community. The BCMA community, from our members, to our Council, to our team gives me hope that we can change the world. 

And no year-in-review message would be complete without an opportunity to give a massive shout-out to the BCMA team for the amazing work they do to support our members. It is truly an honour and a privilege to work with such an inspiring, hard-working, and passionate group of people. If you will indulge me, I wanted to conclude this message with some well-deserved praise for this amazing team:

Vanessa Gelhaar, the BCMA's Operations Manager, is the glue that holds the BCMA together. Thank you sincerely for everything you do, from the little to the big.
Abigail Buckwalter-Ingram, the BCMA's Membership and Development Coordinator, hates praise and public attention, but nevertheless is the most talented development coordinator I've ever had the pleasure of working with.
Lorenda Calvert

, the BCMA's Program Coordinator, is an endless source of energy and passion who ensures the BCMA is always putting our best face forward.

Leia Patterson

, the BCMA's Engagement Coordinator, brings thoughtfulness and consideration to everything she does and the BCMA's resources and programs would be far less rich without her.

Koy Tayler, the BCMA's Digital Strategy Coordinator, makes balancing multiple projects appear effortless and is a multi-tasking machine.
Desirée Hall, the BCMA's Online Course Coordinator, brings an amazing critical perspective to the BCMA's work and I cannot thank her enough for her amazing contributions to the Gender & Sexuality Toolkit.
Jazmin Hundal, the BCMA's Communications & Special Projects Coordinator, is the newest member of our team and in the short time she has spent with us, she's already made an amazing impact. I cannot wait to see what the future holds.

In an effort to keep this list (somewhat) readable, I won't give individual thanks to the amazing people who volunteer their time and ideas to the BCMA's Council, working groups, and committees, but please know that you all have my deepest gratitude – the BCMA would not be the same without you.

While I fear that the road ahead will be rocky, knowing so many passionate, caring, and creative people gives me the motivation to keep moving forward. By working together, museums can change the world.

Sincerely,

Ryan
2022 Council Candidates
Proposed Slate of Candidates
BCMA Council members serve two-year terms and may serve no more than six consecutive years as a director on Council. The BCMA Nominations Working Group has met with all individual BCMA directors and Council members who are completing their current two-year terms and wish to put their names forward for an additional term.
BC Museums Association members in good standing may vote for any eligible nominees, including those who put their names forward from the floor of the AGM, but after reviewing the current Council members, the Nominations Working Group recommends the following slate (a downloadable version of the slate is available here):
Please note:
Members in good standing may be nominated at any point leading up to the AGM, even on the floor of the AGM itself. 
The following individuals have been elected to serve as Councillors:
No Action Needed (entering 2nd year of a two-year term)
Carolyn Holmes,Nanaimo Art Gallery
c̓ris Jordan Coble, Councillor, Westbank First Nation
Sherri Kajiwara, Nikkei National Museum
Dauna Kennedy, Vernon Public Art Gallery
Chepximiya Siyam' Chief Janice George, Squamish Nation and L'hen Awtxw – The Weaving House
Gid yahk'ii Sean Young, Saahlinda Naay Haida Gwaii Museum
Alyssa Leier, The Exploration Place
Nominated For 2nd Two-Year Term:
Krista Vaartnou, Farris LLP
1st year of 2nd two-year term
The following individuals have been nominated to serve as Officers:
New  Tania Muir, University of Victoria

Nominated for 3rd one-year term as Past President
Catherine Ouellet-Martin, Beaty Biodiversity Museum
Nominated for 2nd one-year term as President
Lynn Saffery, Museum of Surrey
Nominated for 2nd one-year term as Vice-President
New  Jane Lemke, Burnaby Village Museum
Nominated for 1st one-year term as Secretary
Brian Radburn, Science World
Nominated for 2nd year of 2nd two-year term as Treasurer
BCMA in the News
The BCMA's advocacy work and our work to promote institutions to take action in support of repatriation have been featured in the media and press throughout the year. Here are some highlights:
Advocacy:
BC Museums Week
Repatriation & Reconciliation:
the McGill International Review
Royal BC Museum Modernization:
AGM Materials
The Annual General Meeting of the BC Museums Association (BCMA) will take place primarily virtually on Wednesday, October 19, 2022 at 6:00 PM in connection with the BCMA Annual Awards Showcase.
Materials for the 2022 AGM are available online now. This content is password protected. A password will be sent to the email address associated with your membership. If you have difficulty accessing the AGM Member Materials, please contact members@museum.bc.ca for assistance!
Included:
AGM 2022 Agenda
AGM Member Voting Materials
BCMA 2021/2022 Financial Statements
BCMA 2021 AGM Minutes
Council Candidates
Highlights
Strategic Planning
The past two years have upset status quos, disrupted nearly every aspect of society, and required museums to innovate, pivot, and grow. In 2022 the BCMA Council agreed that after many years of working from core strategic goals that date back to the early 2010s, it was time for the BC Museums Association to reassess its strategic plan from the ground up.
In collaboration with Patricia Huntsman and Jules André-Brown, the BCMA is working with its Council, staff, partners, and members this past summer and fall to collaboratively build a new roadmap for our future. Community outreach and engagement began this past summer and is continuing into the fall. If you are interested in learning more about the strategic planning process, Patricia and Jules will be in attendance at the November conference in Victoria and will provide delegates with a preview of the future plan.
Sincere thanks to the hundreds of members who have contributed to the strategic planning process to date by responding to our online survey or attending any of the online consultations held this summer. Your input is essential to helping shape the future of BCMA.
2020 Repatriation Grants
The 2020 Repatriation Grant program opened for applications on September 2, 2020 and closed on January 15, 2021. A total of 37 applications were submitted, representing nearly 50 BC First Nations. A total of $1,086,858 was requested and all of the available funds ($454,000) were awarded to 25 applicants. 
In 2022, all projects and research funded through the 2020 Repatriation Grants were completed and reported on to the BCMA. A copy of the 2022 final Repatriation Grant report can be found here.
At the time of publication, there is no news of future repatriation funding, though the BCMA works with sector partners to regularly advocate to the Province of BC and the Government of Canada to allocate new sources of funding that supports the repatriation of Indigenous culture and heritage.
Repatriation Call to Action
On May 18, 2021, BC Museums Association with the support and guidance of the Indigenous Advisory Committee, launched the Repatriation Call to Action, requesting that heritage and culture organizations take steps to ensure the repatriation of ancestors and belonging was a transparent, accessible and flexible process, and to actively participate in that process. 
On the anniversary of the first-anniversary Repatriation Call to Action launch, the BCMA shifted the focus to provide a broader initiative, encouraging heritage and culture organizations to educate the public about repatriation regardless of their collections or mandates. We have asked that organizations and individuals sign on to the Call to Action to complete not only the originally proposed activities but also to create space to support public education through discussion, education and dialogue. To support membership in this, the BCMA staff have selected and provided a resource each month by email to signees in order to help organizations find new ways of supporting repatriation and garnering public understanding and support.
To date, 28 organizations and individuals across North America have signed the Call to Action. To learn more about the Repatriation Call to Action and to access additional resources please visit this page.
BC Museums Week 2022
BC Museums Week 2022 explores how museums, galleries, and cultural organizations are working to defy expectations, create change, and impact Canadians' lives.
All of our BC Museums Week 2022 content is accessible on our website.
BCMA Online School
The BC Museums Association Online School offers on-demand, up-to-date training for museum, gallery, and cultural heritage, volunteers, and professionals. Launched in Spring 2022, we currently feature three asynchronous online courses (Digital Tools for Museum Professionals, Digital Accessibility for Museums, Galleries, and Cultural Organizations, and Video 101: Creating Better In-House Videos), with Governance 101 for Arts, Culture, and Heritage Organizations in British Columbia set to launch very soon.
The BCMA team is hard at work coordinating the creation of new online courses, working with exciting partners from across North America. Look forward to new courses exploring digital planning, gender & sexuality, and reconciliation wise practices in the coming months – more details to be announced soon!
Gender & Sexuality Toolkit
In 2022, the BCMA launched a Gender and Sexuality Inclusion Toolkit for Museums, Heritage and Cultural Institutions and accompanying Queer(y)ing Museums Podcast with the support of the Hamber Foundation.
The objective of this toolkit is to:
Support museums, galleries and heritage organizations in their journeys to increase 2SLGBTQIA+ inclusivity and representation in an empowering manner, particularly smaller organizations who may not have abundant resources.

Celebrate existing 2SLGBTQIA+ exhibits and case studies to provide real-world examples for institutions to model their practices.
The BCMA would like to thank Desirée Hall, Tanya Pacholok, and the many contributors to the toolkit and podcast series for their work! We look forward to offering new content that continues this important work, including an online course, in 2023.
IBPOC Museum Professionals Network
Since the beginning of 2022, the IBPOC Museum Professionals Network has been under the guidance of a newly formed advisory group whose feedback has supported the BCMA team in programming, marketing, and resource development.
The Network continues to support the province's IBPOC museum, heritage, and cultural professionals through webinars, digital resources, and networking opportunities. This year, the Network looks to expand its programming with a recurring session focused on how to empower and make space for increased IBPOC representation in the sector with various topics.
The BCMA also launched the IBPOC Network Listserv to act as a space for IBPOC museum, heritage, and cultural professionals in BC to share events, resources, and connect with fellow IBPOC professionals in the sector.
Feedback generated from the newly created IBPOC survey will be reviewed by the advisory group and BCMA team in order to continuously improve the Network and its offerings to best support the diverse needs of IBPOC professionals. Please consider providing your feedback through this survey.
If you have any questions, concerns, or feedback about the IBPOC Network, please contact Jazmin Hundal.
BCMA Podcasts
More people have listened to BCMA podcasts in 2022 than in 2019, 2020, and 2021 combined! From our monthly MuseNews series, to special interviews with BCMA members, to our new GLAM International series, BCMA podcasts highlight innovative ideas that celebrate the arts, culture, and heritage sector while challenging us to continue growing and learning. If you would like to be on a BCMA podcast, please contact Leia Patterson. 
Advocacy
Advocacy is a key priority of the BCMA, but it can often be the most difficult aspect of our work to share with our members. Three areas of success we'd like to highlight in our advocacy work over the past year include:
Supporting Successful Relationships that Magnify Impact:

The BCMA is dedicated to supporting successful relationships with sector partners and we strive to be the "glue" that keeps collaborative arts, culture, and heritage advocacy together. To achieve this the BCMA has coordinated sector meetings with the Gaming Branch and Arts Service Organizations (ASOs) to advocate for modernizations to their funding programs, schedules monthly Provincial & Territorial Museum Association (PTMA) meetings, and convenes partner organizations to discuss key advocacy issues like archaeological repository support or emergency preparedness. While a lot of this work isn't visible on a regular basis, the BCMA plays a key role in sustaining critical advocacy partnerships across Canada.
Advocating For Repatriation Funding:

Advocating for repatriation funding for Indigenous communities is a major advocacy goal for 2022. The

2023 BC Budget Consultation Report notes

, "BC Museums Association recommended ongoing grants to support the repatriation of Indigenous artifacts as a means of reconciliation, as institutions and collectors around the world hold culturally significant items that should be returned to Indigenous communities." The BCMA has also met with aides for Minister Pablo Rodriguez to advocate that the federal government and the Department of Canadian Heritage take immediate action to streamline existing repatriation funding sources to make them more easily accessible for Indigenous communities.
Building Relationships With Government Partners: As more in-person events resume, the BCMA is dedicated to interfacing directly with government partners to build stronger relationships. Earlier this year BCMA Vice President Lynn Saffery attended an Arts, Culture, and Heritage Summit in Ottawa and was able to engage in face-to-face advocacy with the CMA and PTMAs, advocating directly with Minister Rodriguez. BCMA Executive Director was able to meet with Minister Melanie Mark in May to discuss the COVID-recovery needs for BC's museum sector and to celebrate BC Museums Week 2022. The BCMA looks forward to using its November 2022 conference as an opportunity to interface with more government partners at local, provincial, and federal levels.
Updates on BCMA's Commitment to Justice, Equity, Diversity, and Inclusion:
The BC Museums Association is committed to supporting justice, equity, diversity, and inclusion within the museum and cultural sector and in our own organizational practices. A key component of this commitment is being open and transparent with our community. Every few months, we share an update about the steps we are taking to support justice, equity, diversity, and inclusion.
Looking Ahead to 2023:
Animikii Online Course
The British Columbia Museums Association (BCMA) and Animikii Indigenous Technology are partnering to co-develop a new online course offering wise practices for arts, culture, and museum workers to support decolonization.
Through this new partnership with Animikii, the BCMA will work with Indigenous cultural professionals to offer museums and heritage organizations wise practices to prevent unintentional harm to Indigenous communities while they work towards reconciliation, decolonization, and redress. This online course will include interviews, case studies, and readings that explore successes and failures to help museum and heritage professionals create localized practices that will support meaningful and trusting relationship-building with Indigenous communities.
HerO Program
The COVID-19 pandemic has exposed the need for digital learning in the arts, culture, and heritage sector. Organizations continuously look for innovative ways to engage the public but need support to make programming more accessible through live-streamed and digital events.
This year, the BCMA secured the necessary funds to kick-start a new project that will meet this need. Heritage Online (HerO) will provide specialized training to increase the digital literacy of small, rural museums and Indigenous cultural centres.
Consultation continues as the BCMA team creates workshops and other resources to ensure this project meets specific needs and accessibility requirements. We look forward to developing additional resources and consulting services as part of HerO. If you would like more information or learn how HerO can support your organization please connect with Koy Tayler.

TEAM Program
For years, BCMA members have requested the development of a new province-wide assessment and training program and through the support of the Museums Assistance Program (MAP), we are excited to announce the development of the TEAM Program! The Training, Evaluation, & Advice for Museums Program (TEAM) will build upon BCMA's nearly 75-year history and look to museum training programs from across Canada to offer critical evaluation and support in key areas of museum operations.
The goal of TEAM is to determine where museums are falling short, but also to work collaboratively with members and partners across the province to build capacity, fix long-standing issues, and make meaningful steps forward in equity and inclusion.
This two-year project will result in a pilot evaluation and training program for BC museums, galleries, and other heritage organizations. 
In the first year, the BCMA will: 
Assemble a working group of members to provide feedback and guidance

Conduct a sector-wide analysis of similar programs

Review and synthesize findings to develop evaluation systems/criteria 

Compile training materials

Recruit pilot sites
In the second year, the BCMA will:
Work with three to five organizations to pilot the TEAM Program 

Continue to refine evaluation systems 

Explore funding options to ensure the continuation of the program
If you are interested in contributing to the development of the TEAM Program, please contact Lorenda Calvert.