Issue 284: Changemakers
View the complete issue below!
We gratefully acknowledge the financial assistance of the Province of British Columbia

Fall 2022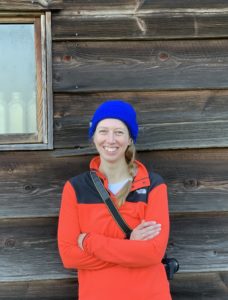 Like many, I am having a hard time believing that we have reached the final months of the year. As we near the very end, I suggest taking some time to reflect on how things were done this year, where things can be done better or differently, and what kind of connections were made or missed. In the arts, culture and heritage sector, we are only as good as our connections; to each other, to the past, to the present and to our collective future.
In this issue of Roundup, we bring you Changemakers. These articles come from folks looking at their communities, how their organizations have done things or how they want to do things differently, and pursuing those changes. Be it connecting with the larger community through 'Doors Open' like the Richmond Museum or taking the 'Museum on the Move' like Maple Ridge Museum, even changing how visitors connect with the plethora of artifacts at the Museum of Anthropology.
Having just returned home from our BCMA Annual Conference last week and reflected on the discussions we had,  I think the desire to be a part of lasting change is increasingly palpable in our sector. I hope that these articles make you pause to think about how you adapted and made change this year, and how you and your organization can be Changemakers in the future.
All the best,
Leia
Engagement Coordinator at the BCMA
Keep an eye out for information from these BCMA supporters in the articles!
Are you interested in supporting the BCMA? Learn more about opportunities to advertise with us here.

We are changing how people will learn about the past in the future


Imaging Loving your CMS.
CatalogIt is a comprehensive, secure, and modern platform for cataloging and managing your collections and publishing to the web to share your objects' stories.
As a cloud-based CMS, CatalogIt reduces costs and empowers staff/volunteers to collaborate simultaneously- securely viewing and editing your records anywhere, anytime from mobile or desktop.
Included with the subscription is the CatalogIt HUB, an easy web-publishing platform for quickly and selectively publishing your collections, making them publicly discoverable and searchable.

Cultural Resource Management Programs
The smart next stop in your career in the cultural sector.
Check out our previous issue for more!
Roundup Issue 283
Our largest compilation of online contributors yet, telling stories about sustainability; from environmental aspects to social and community aspects.