2020 Repatriation Grants
The 2020 Repatriation Grants were for BC First Nations and Indigenous organizations to support the repatriation of ancestors, cultural property, and intangible cultural heritage.
The 2020 Repatriation Grants supported First Nations and Indigenous communities in bringing their ancestors and culture back home.
The B.C. government provided $500,000 to the BC Museums Association to create grants to support Indigenous communities at different stages of the repatriation process. First Nation communities and organizations were eligible for grants to support repatriation planning, building capacity to take on repatriation projects, and encouraging collaboration with cultural organizations.
Applications are no longer being accepted. 
Countless sacred items of cultural patrimony ­and ancestral remains, pillaged from burial sites and Indigenous communities, are in public and private collections across Canada and the world. The BC Museums Association is honoured to be able to contribute to the decades of work that BC First Nations have dedicated to bringing their ancestors and cultural property home. We thank the B.C. Government for their support of the 2020 Repatriation Grants and extend appreciation to the Royal BC Museum and the BCMA Indigenous Advisory Committee for their expertise, time, ideas, partnership, and guidance.
If you have questions or would like to be added to an email list for updates on the Repatriation Grants, please call us at 250.356.5700 or email us at bcma@museumsassn.bc.ca.
Dan Smith, chair of the BCMA Indigenous Advisory Committee and member of the Wei Wai Kum First Nation in Campbell River –
"This funding allows museums, archives, and Indigenous peoples new opportunities to work together towards decolonization and realizing the goals set out by the Truth and Reconciliation Commission and the United Nations Declaration on the Rights of Indigenous Peoples. True, meaningful, and lasting reconciliation must include the return of Indigenous culture back to Indigenous communities."
Jodi Simkin, president of BC Museums Association –
"First Nations throughout British Columbia are eager to have their ancestors and related cultural patrimony repatriated. This funding demonstrates a commitment to helping achieve this important and essential step in the reconciliation process and the BCMA is proud to support this work."
Download a copy of the June 20, 2020 news release
Download a copy of the September 8, 2020 news release
The BCMA would like to thank the B.C. government for their support of this program.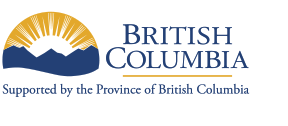 Learn more about the 2020 Repatriation Grants on BCMA's Indigenous Culture & Heritage Portal