BCMA Emergency Response & Recovery Fund
Your donations help to safeguard BC's heritage collections during emergencies
Museums, galleries, and heritage organizations care for tens of millions of objects, photographs, archival records, and irreplaceable cultural items in British Columbia and recent events have shown just how vulnerable these organizations are to disasters like floods, fires, and climate emergencies.
A 2021 survey by the BC Museums Association found nearly 60% of museums believe that the risk facing their collections is moderate or higher to severe.  When faced with an emergency, even minutes of response time can make the difference between preservation and total destruction.
The BC Heritage Emergency Response Network (BC HERN) and the BC Museums Association (BCMA) have partnered to create a new contingency fund that will allow skilled heritage emergency responders to mobilize and begin recovery and salvage efforts for museums, galleries, and cultural organizations across BC when emergencies strike.
Each dollar you donate helps museums to prepare for the worst and helps to protect irreplaceable heritage from being lost forever.
Learn how BC HERN helped the Lytton Chinese History Museum and Lytton Museum & Archives salvage their collections after one of the most damaging wildfires in Canadian history here.
The BC Museums Association is a provincially incorporated non-profit society and a registered charitable organization that works to create a bright future for BC's museum, gallery and heritage sector through networking, advocacy, innovation and professional development. Donations of $20 or more receive a charitable tax receipt.
Note: Gifts received from another registered charity are ineligible to receive a tax receipt.
Donate online
Make a secure donation through CanadaHelps.org.
By cheque
Please make cheques payable to "BC Museums Association", indicating that the donation is in support of the Emergency Response & Recovery Fund and mail to:
BC Museums Association
675 Belleville Street
Victoria, BC V8W 9W2
Want to make a lasting impact?
IMPACT
Your donation directly supports BC HERN's ability to quickly mobilize and respond to emergencies by funding the purchase of PPE supplies that help responders stay physically safe; tools and supplies to create a safe workspace for triage and salvage; and packing materials to help safely refrigerate and freeze collections that need to wait for specialized care. Specific equipment needed includes:
Goggles
Boots
Tyvec suits
Respirators
Heavy gloves
Headlamps
Buckets and basins
Bankers boxes
Your contribution ensures that collections impacted by fires, floods, and destructive storms are not lost due to the lack of funds necessary to mobilize BC HERN after emergency strikes. Suggested amounts are provided to demonstrate the financial needs of responders, but any amount makes a big difference and we are grateful for your contribution!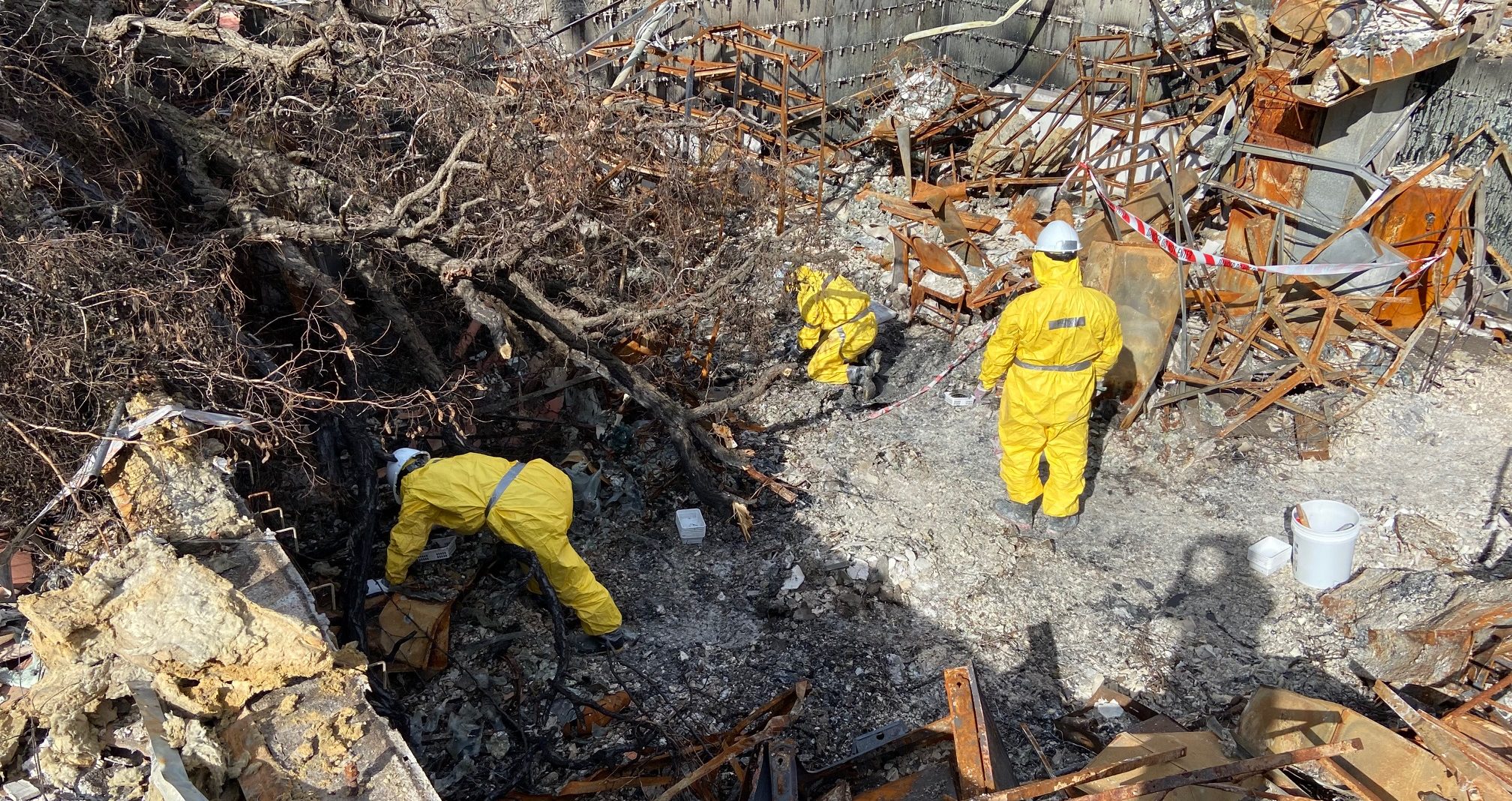 About BC HERN
The BC Heritage Emergency Response Network is a growing consortium of art, culture and heritage professionals and volunteers in BC who feel morally and professionally obliged to plan for emergency situations and to support other cultural institutions in the event of localized emergencies that impact collections. The initiative was born from the identified lack of a unified support plan for disaster response and collections salvage in the province in light of the growing risk to collections due to climate change.
The BC HERN aims to build confidence to ensure the successful recovery of heritage collections. The formation of the network is based on two principles: establishing connections between institutions, and training individuals in these institutions on collections salvage procedures. Once staff are trained in salvage and recovery, their institutions will be incorporated into the growing number of response zones throughout the Province.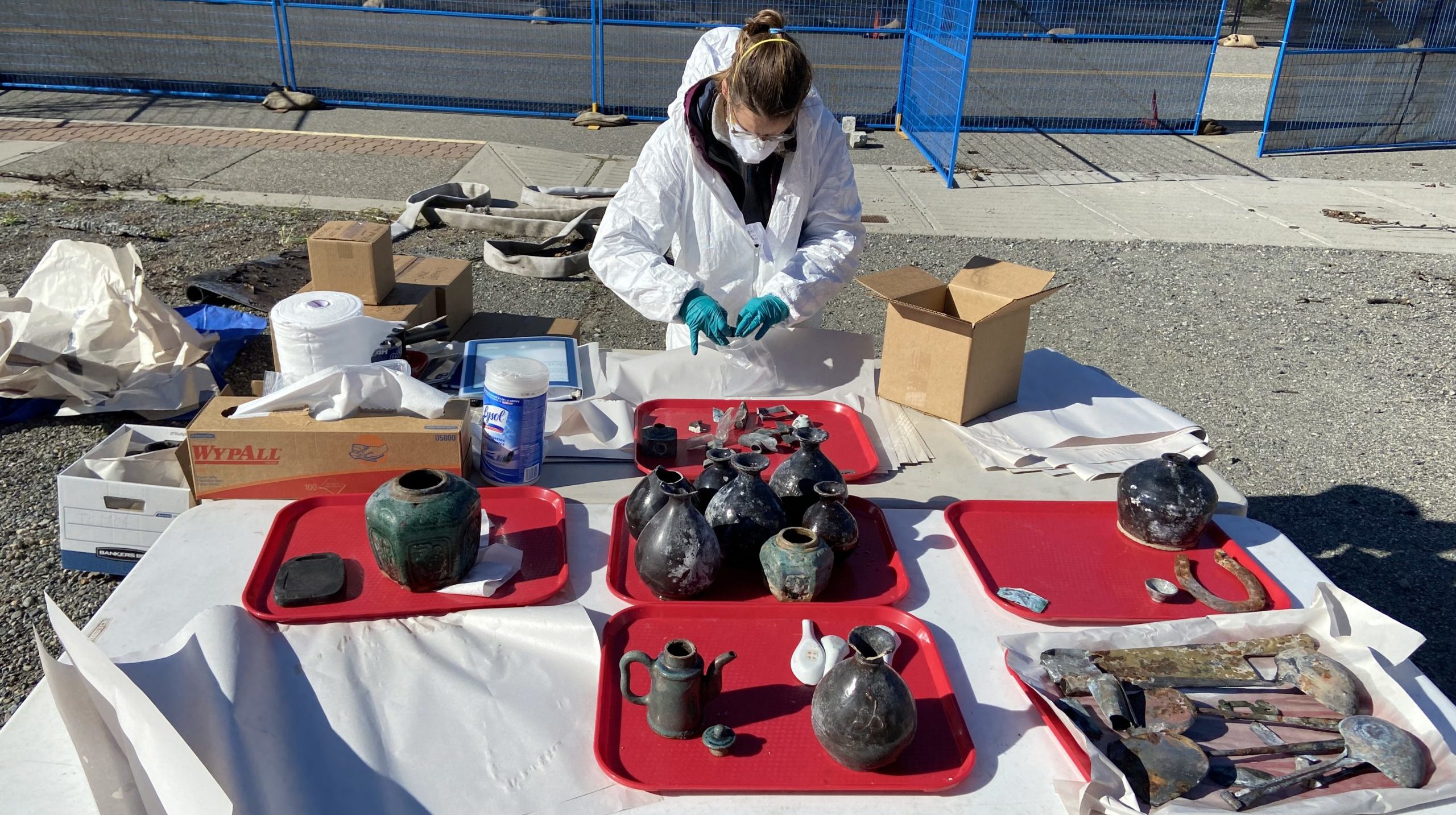 RESOURCES
If your institution has been affected by an emergency:
The Canadian Conservation Institute (CCI) operates a 24-hour emergency line to provide support during heritage emergencies.
For advice from CCI, members of the Canadian heritage community can call 1-866-998-3721 day or night and press 0 for Security.
Inform the operator that you have an emergency to ensure your call is given top priority. During normal work hours, your call will be passed immediately to someone who can assist you. During non-working hours, the operator will request the following details from you:
your name, institution, location, and your telephone number;
the nature of the collection affected;
the type, extent, and severity of damage; and
what action, if any, has been taken so far.
This information will be conveyed to a CCI staff member and you will be contacted as soon as possible.
If your collection has been impacted by an emergency:
Contact the BC Heritage Emergency Response Network (BC HERN). To find a BC HERN contact in your region, please visit their website: http://www.bchern.ca/response-zones/