Host A BCMA Webinar
The BCMA is always looking for great presenters and topics for our regular peer-to-peer educational webinars.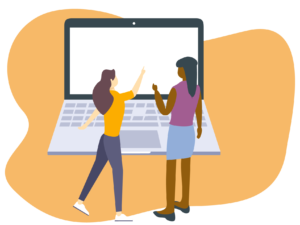 Do you have a skill or technique you want to teach to your colleagues in BC's museum and cultural heritage sector? Do you like to share the successes (and failures) of best practices used in projects or processes at your museum? Join our growing family of webinar presenters!
Webinars usually run from noon to 1pm Pacific Time. They feature a 35-40 minute practical presentation and 15 minutes of questions (times approximate).
Our audiences are primarily museum, gallery, and heritage professionals in BC, but also include colleagues from BC's broader GLAM sector and from across Canada.
Use the form below to tell us about your proposed topic and why it is relevant to the BCMA community.
We welcome and appreciate all proposals and will get in touch about your submission. Webinars will be selected and scheduled on an ongoing basis based on topic, availability, relevance, and take-away materials.
Have more questions? Please email Program Coordinator Lorenda Calvert at programs@museumsassn.bc.ca