Lunch with Owl
Colleen Palumbo, former Executive Director, Golden Museum and Archives

Interviewed by Brittany Newman, Executive Director, Golden Museum and Archives

For 30 years Colleen Palumbo worked at the Golden Museum and Archives in various roles, including Museum Manager, Curator, and Executive Director. Like most operators of small museums, Colleen wore many hats and was responsible for everything required to keep the museum running. On April 30, 2021, Colleen retired.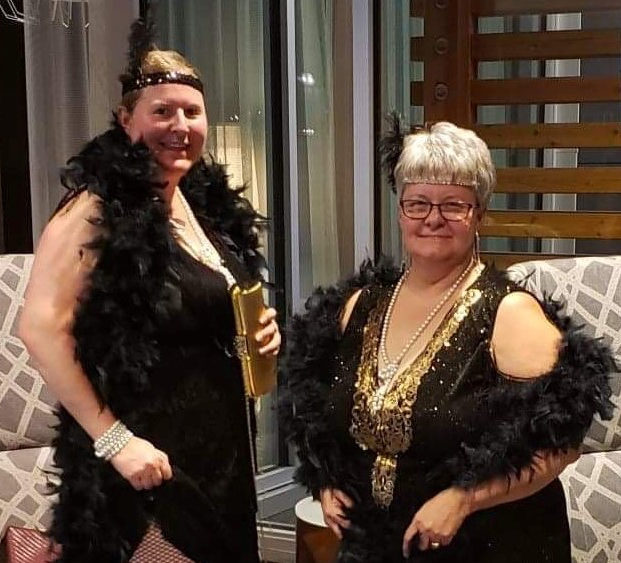 During her last week, Brittany Newman, the new Executive Director, had the chance to sit down with Colleen to reflect on her time with the Golden Museum and Archives.
BN: Colleen, you've been at the Golden Museum for a while now. How and when did you start working here?
CP: I started at the Golden Museum on May 1, 1990. I answered an ad in the Golden Star looking for a Manager at the Golden Museum. I came in for an interview and the entire board (nine people) was there. It was intimidating as I had never interviewed for a job before. All of my previous jobs had come from people knowing I was out of work and offering me a job because they needed help.
When I started, I had a two-hour training session with the previous manager before taking over. The first six months I spent exploring the collection and the museum itself. It took me several years before I was familiar with the majority of the collection.
BN: It sounds like you spent a lot of time learning on your own. As lucky as I am to have a year to train under you, I still don't feel like it was enough. I couldn't imagine only two hours of training! Can you share about the growth and reach of the museum over the 30 years you've been here?
CP: When I first came to the museum it had been here for quite some time. It was volunteer run, open seasonally, and collection-oriented. There was not a lot of community outreach or collaboration.
In my time here, the Golden Museum has really grown into a community-oriented organization. Other non-profits and organizations in town know and recognize us for that quality. The museum is no longer a silo and encourages people to touch, interact, and converse about their experiences in the museum.
I was never afraid to go out to places in town, like our long-term care facilities or schools, and tell a tale or two. I remember one year the Legion asked me to create local trivia questions for a Golden trivia night. It was fun to research obscure facts to stump all the old-timers who thought they knew everything there was to know about Golden.
Throughout my time at the museum, I've helped create this relationship with the community that makes people trust the Golden Museum with their memorabilia and stories.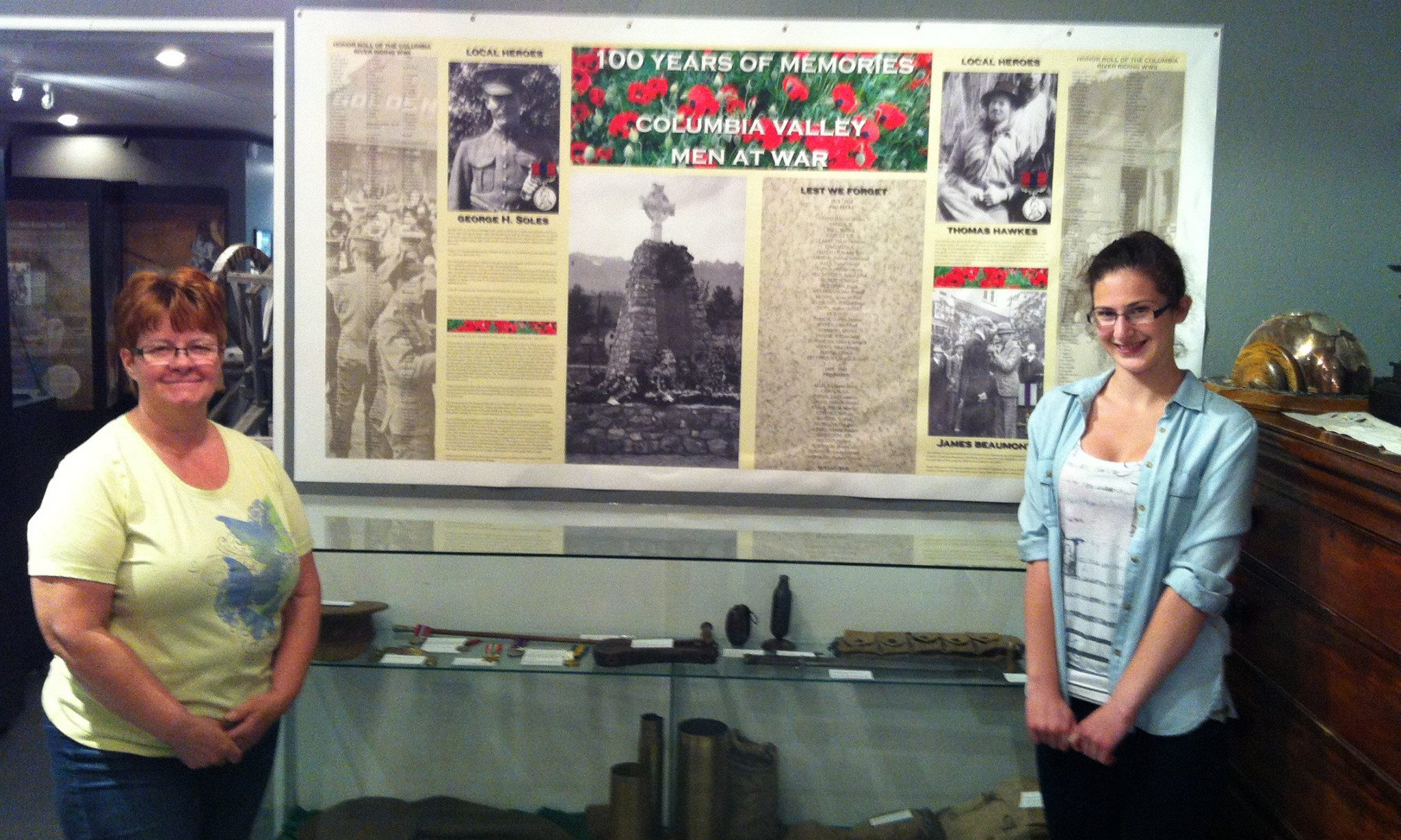 BN: Trivia night sounds like a blast! You've worked on some pretty cool outreach projects and events. Are there any memorable ones that come to mind? Maybe an "ah-ha" moment or two that you would like to discuss?
CP: I think one of my favourite projects was the Métis exhibit. I very much enjoy research and with this particular project, I got to meet with local Métis people. While researching and working on the Baptiste Morigeau exhibit, I met some of his relatives and the stories passed on to me were incredible. I also got to meet an amazing Elder from Radium and learned a lot. It inspired me to do a deeper dive than was strictly necessary for the exhibit and I thoroughly enjoyed it.
BN: Wow, it sounds like you really had some collaboration with that project and enjoyed learning everything you've discovered in your research. Are there any other projects you consider memorable?
CP: The exhibit we did on Sikh history in Golden. I've always believed it took lots of different types of people to create a community like Golden, especially when it was first established and pretty much the last of the "wild frontier". Working on the Sikh exhibit helped me recognize all the various cultures that have settled here and how each of them brought a piece of the puzzle that fit together to create our community.
BN: Speaking of different roles and contributions, you've had many different roles and responsibilities at the museum. What are some of your favourite tasks?
CP: Not scrubbing toilets! Just kidding. I have definitely done my fair share of that. Like in many small museums, whoever is working here is expected to do it all. A lot of the day-to-day work is administrative, along with greeting guests, washing dishes, and sweeping floors. But I have done some exciting things in my time here. I met with the Consul General of Switzerland to discuss the Swiss Guides and their impact on local and Canadian history. I flew out to Ottawa to meet the Italian Congress and deliver a presentation about Italians in rural communities. But for the day-to-day things, I most enjoyed talking to people face-to-face and sharing the history of Golden and the surrounding area. Before the museum was open all year round, I would have to brush up on my dates every time I came back after the winter.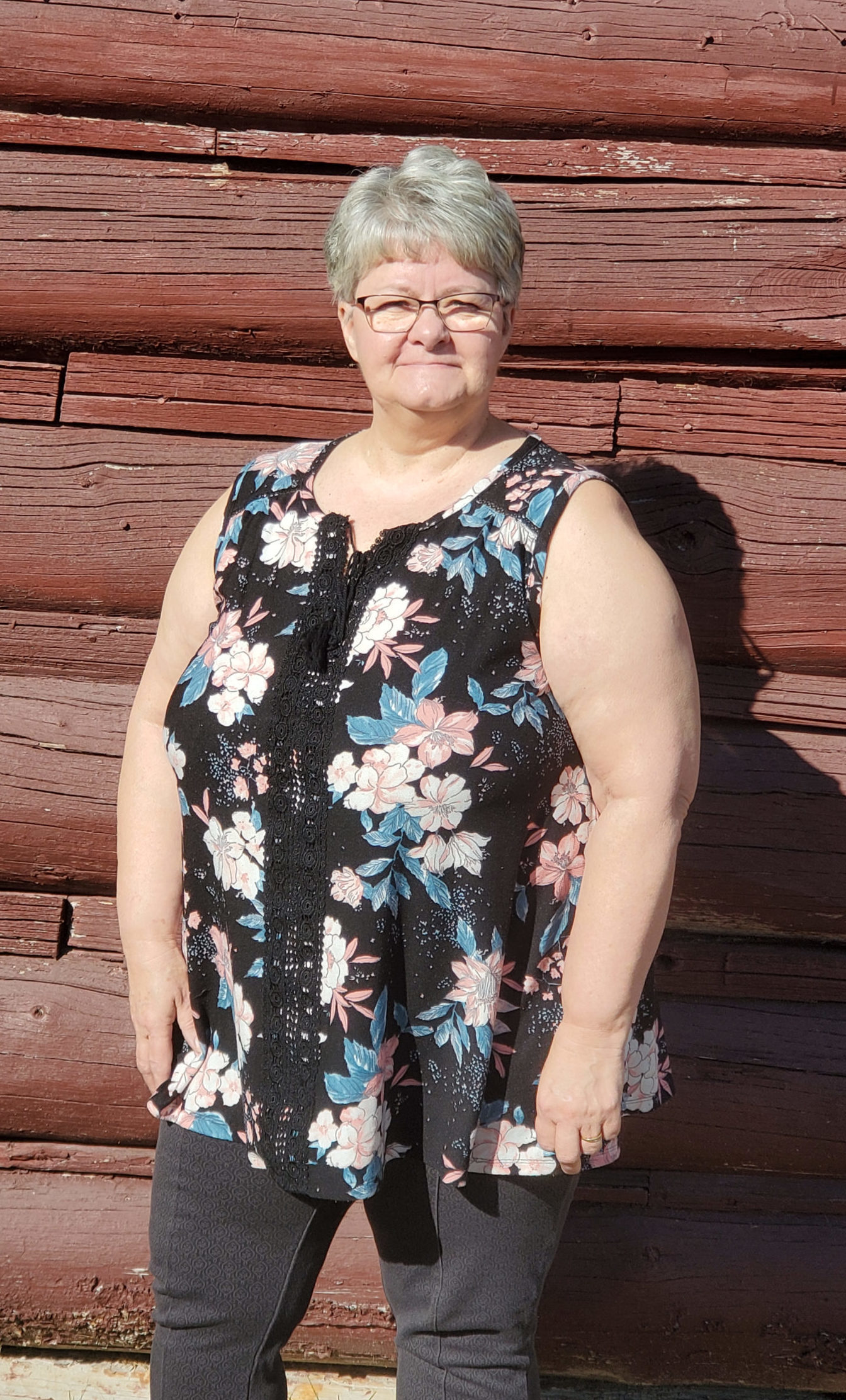 BN: It sounds like you've collected lots of stories in your time at the museum. Are there certain topics that you've enjoyed sharing about most? Were there any recurring themes in your Turning Back the Pages column in the Golden Star?
CP: There were not really recurring themes in my column for the Star. I started out by sharing stories that I had already researched at the museum and fleshed some of them out a bit. After a while, I started to write about past things that related to current events. For example, if the town was talking about improving the dyke, I would find stories about when that was last done. I did enjoy sharing stories about people more than buildings and events though. Some events were pretty cool, but they could never happen without the people. For example, I wrote a story about Mr. Anderson who owned the local dairy. When I was working on that, his family told me they didn't understand why I was interested in his story because he just owned a dairy. People don't realize how important a local dairy was back then. Sometimes it takes a story or two to remind people that things weren't always like they are now.
BN: You said your favourite stories are about people. Throughout your career, you've advocated for inclusivity and to share the stories and perspectives of all of Golden's community members. What do you feel are some of the museum's main accomplishments in the celebration of the diversity of Golden's citizens?
CP: I've worked on many projects that celebrate Golden's diversity. Like I said before, I've always felt like every person and culture should be represented equally because they all bring something different to our community. We have exhibits highlighting the Métis, First Nations, and the Sikhs. Golden had the first Sikh temple in North America, and I am proud of the exhibit we put together to highlight their contributions to our town. Unfortunately, the lack of space limits our ability to tell everyone's stories at the museum
BN: It seems like Golden's history has an endless supply of stories. Are there any projects or stories you will continue to work on into retirement?
CP: Well, I'm a huge genealogist. Part of the work I've done at the museum was to enhance family files to help individuals track their genealogy. I will continue to use the resources I've discovered and the records at the museum to help people reunite with their families or rediscover where they came from. I think I may also do private research for individuals or companies if there is an opportunity. There are also some stories that I discovered at the museum that I would like to explore further. I would like to put together a more detailed story on Bulldog Kelly and his deception. I also have my YouTube channel, Our Silver Moments, that I will use to continue exploring historic ways of food preservation, among other things. I will always have a passion for history and I am sure there will be a variety of projects I can work on to avoid boredom.
BN: You've been in the museum sector for a long time and have had the chance to see things change and grow. What do you think are some of the biggest challenges that museums currently face?
CP: It is an odd time for the museum sector. Everyone is trying really hard to digitize things. Unfortunately, most small museums do not have the financial resources that the bigger museums in the sector do and they are falling behind. We also struggle with the distance between small, rural museums like the Golden Museum and larger centres. Unlike museums in cities, the closest museums to Golden are over an hour away, which makes discourse and sharing new ideas and approaches difficult.
COVID-19 has also taken away in person conferences, limiting those opportunities. The museum sector is in a time where more information, technology, and opportunities are here to tell bigger stories in better ways, but we are hampered by the lack of financial and human resources to do so, and that is very frustrating.
BN: Discourse, the ability to share stories and to be able to connect with people is very important in this type of job. You've been able to connect with many people during your time at the Golden Museum and have mentored a number of emerging professionals throughout your career. Do you have any sage advice to share with others as they pursue careers in the museum sector?
CP: When I first started here, I came from a place where my job was to manage inventory and organize shelves. This job is equally about collecting and organizing inventory as it is about dusty old things. My role has changed so much in the last 30 years. Originally my job was to tell stories through objects. I mainly dealt with greeting guests and creating exhibits, including researching the objects in the collection. Today 90% of my role is administrative while only 10% of it is creative things like exhibits and research. I would tell anyone thinking about going into the museum sector that an administrative background is really important. Don't worry too much about the history, that can be learned easily enough. Also, don't be afraid of a challenge.
BN: I'm sure your time at the Golden Museum has provided you with many challenges and retirement will provide you with new ones. You are a true community member in every sense of the word. What is next for you as you transition into retirement?
CP: I think what I am going to do is try not to say yes to every project that comes along. I finally have time to dedicate to a few good projects. I am also looking forward to getting back into the creative side of life. I intend to be very selective about the projects I take on.