In late 2021, the BCMA conducted  a COVID-19 Impact and Recovery Sector survey. As part of this survey, respondents provided some insight into the mental health of museum workers during the ongoing pandemic and requested resources addressing common concerns such as living wages, job security, and support systems.
In response, the BCMA hosted webinars on Demystifying Unions, Aiding and Addressing Burnout, and Living Wages. These webinars, along with additional resources to support ongoing mental health and wellness in the sector, are available as a collection below.
If there are any topics you would like the BCMA to explore in this area, please reach out to Lorenda at programs@museum.bc.ca.
Join the BCMA and go2HR to learn about burnout, recognize its signs and symptoms and add tools to your toolkit on how to aid and address burnout.
Hear from the Vancouver Foundation on why they fund Living Wage Employers and from Centre A on the benefits they've seen since becoming a Living Wage Employer.
In this webinar, Kari Michaels Executive Vice President of the BCGEU, will explore what a union is, how they work, the steps required to unionize and what changes if you form a union.
Employee and Family Assistance Services (EFAS) includes a range of services provided by the BC Public Service Agency (the PSA) through a contract with LifeWorks (formerly Morneau Shepell). These are free, voluntary services available to everyone.
Wellness Together Canada was created in response to an unprecedented rise in mental health and substance use concerns due to the COVID-19 pandemic, with funding from the Government of Canada. As a country, we are facing challenges at a scale we've never seen before, from social isolation and financial insecurity to substance use concerns and racial inequality.
Community Action Initiative, in partnership with the Ministry of Mental Health and Addictions and the Ministry of Health, is pleased to have awarded 29 Community Counselling Grants to organizations across British Columbia.
Ways to combat burnout
Burnout can manifest out of extreme and prolonged stress and can leave us feeling exhausted, discouraged, overwhelmed and unmotivated. The World Health Organization categorizes burnout by three symptoms: feelings of energy depletion or exhaustion, negativity or cynicism related to your job, and reduced professional efficacy.
It's possible to map some steps organization and individuals can take to address burnout. Check out this resource from the American Alliance for Museums
How to identify employee burnout, recognize workplace factors and take proactive steps for prevention. These strategies can help protect overachievers and those recovering from burnout.
HR professionals share their advice for minimizing worker stress and boosting retention.
It's time we stop utilizing rest as the last resort and instead recognize what a critical part rest plays in great work.
Resources gathered to support the "Burnout: Prevention Strategies for BCMA" webinar on June 1, 2022. For more resources on stress and burnout, click the "Discover" link above.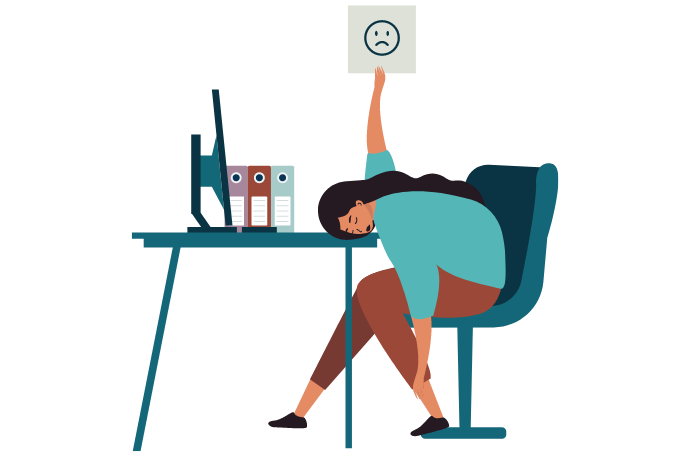 Actionable resources for workplace mental health
Mental health is a state of well-being in which you realize your own potential, can cope with the normal stresses of life, can work productively, and are able to make a contribution to your community.
A staff training and workplace certificate program for Tourism and Hospitality. Throughout this program, we want you to feel heard, seen, and cared for. We hope you'll have a quality experience—just like the ones you create for every guest.
A psychologically healthy workplace is a respectful and productive environment that makes every reasonable effort to promote and protect the mental health of employees. Employers are responsible for protecting the health and safety of employees.
Working for a Living Wage: Making paid work meet basic family needs in Metro Vancouver 2022 Update The 2022 living wage in Metro Vancouver climbed to $24.08 per hour which is $3.56 higher than last year's rate of $20.52 per hour. This is the highest annual increase in the Metro Vancouver living wage since it was first calculated 14 years ago.
Health and wellbeing support networks
Responding to the immediate needs identified by racially marginalized museum workers, the IBPOC Network hopes to provide targeted support for IBPOC and equity-seeking members of our community through workshops, webinars, networking, and resource development.
We're here to help you find quality information, learn new skills, and connect with key resources in BC. Explore strategies to help you take care of your mental health and use substances in healthier ways, find the information you need to manage mental health and substance use problems, and learn how you can support a loved one.
A network for museum professionals to connect over mental health and well-being.