Barrie Hardcastle Bursary
Supporting financial administration and management training for staff and volunteers working in BC museums and cultural institutions.
2023 Professional Development Bursaries
Apply for financial support to support ongoing learning.
The deadline for applications has passed. Thank you for your interest!
Questions? Email us at bcma@museum.ba.ca.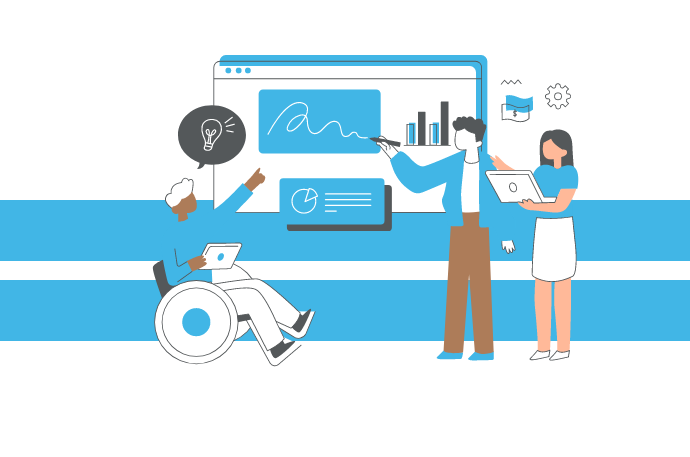 The Bursary
The Hardcastle Bursary is awarded annually to enable staff and volunteers of our member institutions, or Individual Members currently employed at a museum, gallery or historic site, to participate in financial administration and management training. Up to $5,000 are awarded annually.
Eligibility
Bursary applications are invited from BC Museums Association Institutional Members on behalf of staff or volunteers, or from Individual Members. There is no restriction on the training provider, but the proposed training opportunity must have a financial administration or management focus.
Consideration will be given to both credit and non-credit educational opportunities. Eligible expenses include but are not limited to tuition or registration fees, travel, and textbooks.
Evaluation
Applications are evaluated on the basis of:
Financial need of the institution or individual making the application;
Suitability and proven commitment of the individual(s) nominated; and,
Value for money of the training selected. Tuition and expenses for a credit course at a local college may be rated higher than an application for fees, travel, and accommodation for a three-day workshop in Vancouver, for example.
Inspiration
Explore select professional development opportunities:
Courses currently available from the Continuing Studies Program at the University of Victoria
Other select Professional Development opportunities for inspiration:
Do you know of other professional development opportunities that we could share here? Or do you have questions about this bursary and the eligibility criteria? Email us at bcma@museum.bc.ca.
About Barrie Hardcastle
The late Barrie Hardcastle, a former director of the Nanaimo Centennial Museum, was an active supporter of the BC Museums Association and an energetic BCMA Councillor.
Barrie was very concerned that the financial and managerial aspects of museum and art gallery operations tended to be overlooked or taken for granted. He felt that improvements in these areas would assist the museums and art galleries of BC by improving everyday effectiveness and preparing them for the future.
Recent Bursary Recipients:
Megan Houghton, Sidney Museum and Archives Society, 2023
Kaleigh-Ann Pickering, Kilby Heritage Society, 2023
Lori Kelly, Sto:lo Research & Resource Centre, 2023
Jenna Kiesman, Museum & Archives of Vernon, 2023
Petra Höller, Summerland Museum and Archives Society, 2023
Sdahl K'awaas, Lucy Bell, Haida Repatriation Committee, 2022
Marilyn Ramen, Gordon Smith Gallery, 2022
Tanya Nielsen, Quesnel Art Gallery, 2021
Sandra Borger, Museum of Surrey, 2021
Karen Lee, Fraser River Discovery Centre, 2021
Bronwen Bird, Gallery 2 – Grand Forks Art Gallery, 2021
Rebecca Hall, Fernie Museum, 2020
Alicia Hughes, Two Rivers Gallery, 2020
Barbara Laass, The Exploration Place Museum & Science Centre, 2020
Julianna Weisgarber, Oliver and District Heritage Society, 2019
Kelly Brown, PoCo Heritage Museum and Archives, 2019
Maya Gauthier, Penticton Art Gallery, 2019
Erin Henshaw, The Robert Bateman Centre, 2017