BC Museums Week returns May 16-22! Building on our model from the past two years, #BCMW22 will bring together hundreds of arts, culture, and heritage professionals from across British Columbia and beyond to celebrate how our sector is defying expectations, creating change, and making an impact in the lives of Canadians. 
This year we're highlighting how museums, galleries, and cultural centres are defying expectations and reimagining the very idea of what a museum is and does. From creating community hubs, to confronting difficult truths, to shifting their focus from collections to people, join the BCMA community in celebrating unconventional museums and outside-the-box cultural leaders.
BC Museums Week is an opportunity to explore new ideas, connect with innovative peers, and come together to demonstrate the impact of our sector. We look forward to engaging with partners in all levels of government during BC Museums Week and using this event as an opportunity to advocate for our sector!
Follow along and share how you're defying expectations using the hashtag #BCMW22 on Facebook, Twitter, and Instagram!
Monday
May 16
How Museums Are Using Their Voices
Museums, galleries, science centres, and heritage organizations are amongst the most trusted institutions in our society. On the first day of BC Museums Week explore how cultural organizations are defying the expectation that they remain "neutral" and using their voice to make a difference.
The State of Hate with Anti-Hate Canada
Join the BCMA and the Canadian Anti-hate Network for a crucial discussion about the state of hate in Canada. The role of museums is not neutral in the fight against hate, register for this session and learn how your team can address comments made on your site, in your exhibits and in your community.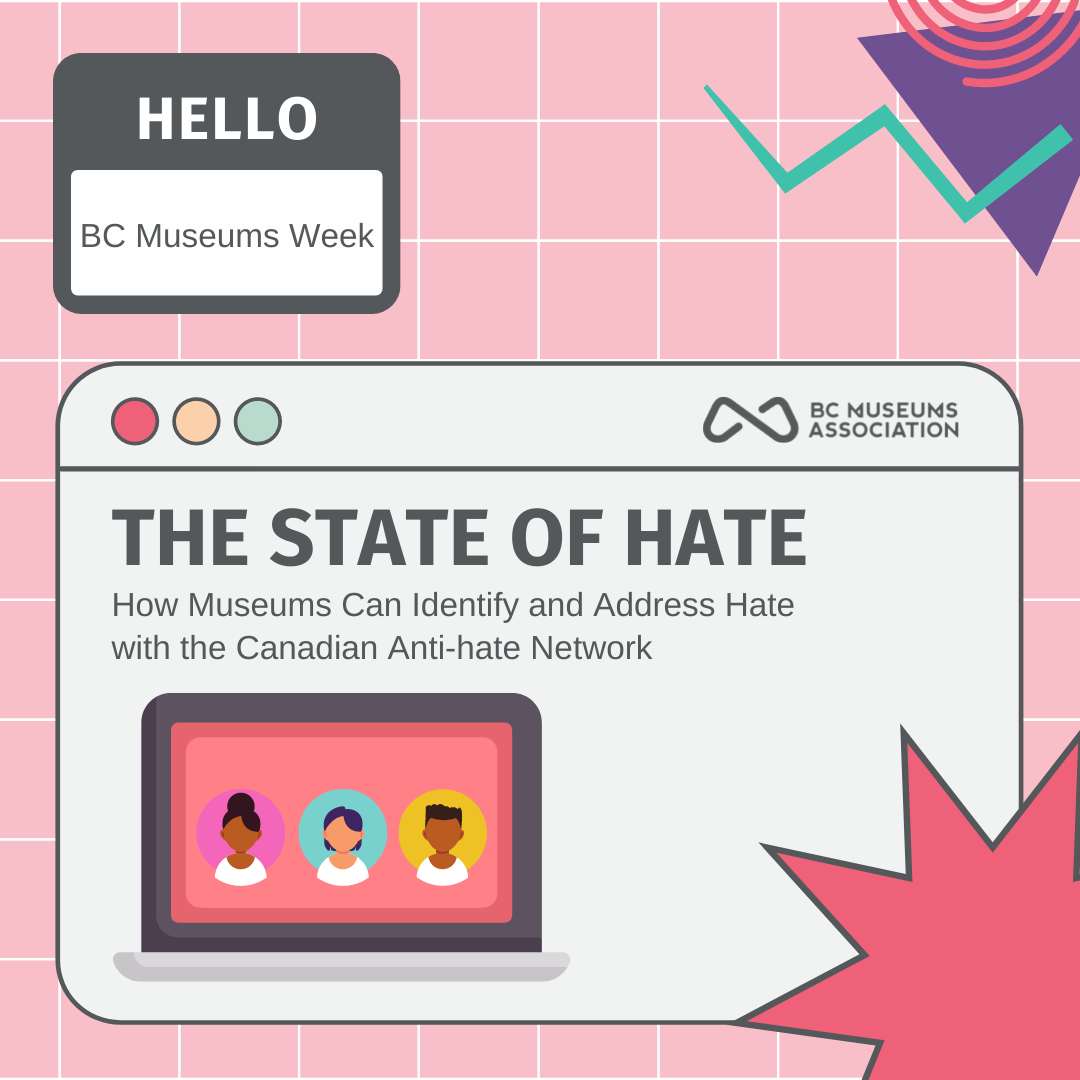 How Science-Up First is Bringing Science Centres Together to Fight Online Misinformation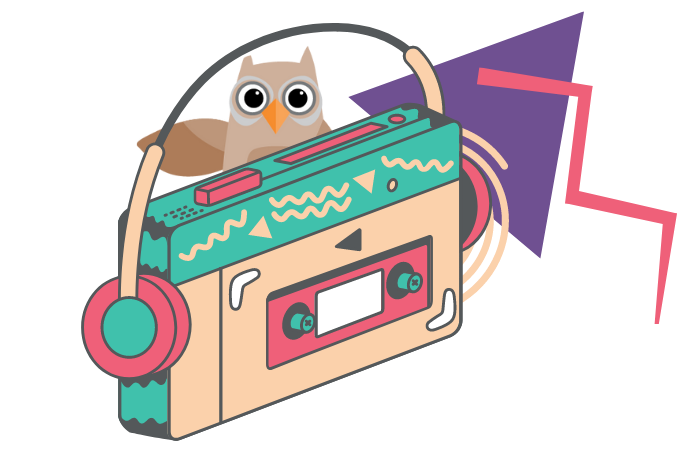 Tuesday
May 17
How Museums Can Create a More Inclusive Future
The BCMA is excited to announce a new partnership with UBC's new Centre for Asian Canadian Research and Engagement (ACRE) to seek to improve heritage practices through work in anti-racism, decolonization, social justice and workplace equity. 
Join the BCMA and ACRE for an online discussion exploring how museums can confront difficult truths about our past and present and work towards building a brighter future.
How Museums Can Create a More Inclusive Future, a Conversation with Dr. Henry Yu
Join the BCMA and ACRE for a digital fireside chat with Dr. Henry Yu, history professor and Asian Canadian Community Engagement Initiative (ACCE) co-chair at UBC and Ryan Hunt, BCMA Executive Director exploring how museums can confront difficult truths about our past and present and work towards building a brighter future.
Wednesday
May 18
How Museums Can Move Beyond Reconciliation 
On International Museum Day, the BCMA is co-presenting a day of online programming, as part of our Joint Conference with Heritage BC, that explores the concept of redress and looks to share how museums, heritage sites, and cultural organizations are moving beyond reconciliation to remedy long-standing injustices. The day's Anchor Speaker session will be streamed live and will not require Joint Conference registration.
Beyond Reconciliation with Mayor Lisa Helps
We are pleased that Lisa Helps, Mayor of the City of Victoria, joins the BC Museums Association for BC Museums Week and International Museum Day 2022. Today we discuss how settler-led institutions can move beyond reconciliation. The City of Victoria has demonstrated their commitment to reconciliation with actions such as their recent support for recognition of Songhees' Treaty Settlement Lands within City boundaries, the removal of the Sir John A. Macdonald statue which stood outside of City Hall until 2018, and Council's unanimous approval for renaming a street. Learn more about the city's reconciliation and decolonization efforts in this exclusive message from Mayor Helps.
BCMA Book Club | Truth and Reconciliation
For International Museum Day – and its 2022 theme "The Power of Museums" – the BC Museums Association will be launching a read-a-long of The Truth and Reconciliation Commission (TRC)'s Summary of the Final Report.
Truth Telling as a Precursor to Reconciliation
In this session, Ry Moran, Canada's inaugural Associate University Librarian – Reconciliation at the University of Victoria, will explore the vital importance of truth telling in our collective work of reconciliation, healing and peace making. Central in this talk will be the importance of known and unknown histories in these efforts.
Ry's role within UVic Libraries' focuses on building and sustaining relationships to introduce Indigenous approaches and knowledge into the daily work of the Libraries and more broadly across the campus community.  In so doing, Ry plays an active role in advancing UVic's strategic goal of being a globally recognized leader in areas of reconciliation. Prior to this position, Ry was the founding director of the National Centre for Truth and Reconciliation (NCTR) hosted by the University of Manitoba and served with the Truth and Reconciliation Commission of Canada (TRC). His life-long passion for the arts and music continues to be an important part of his life as he continues to write and produce original music. Ry is a proud member of the Red River Métis.
Thursday
May 19
How You Can Support Repatriation
It has been one year since the BCMA launched the Repatriation Call to Action. Learn about the future of the Call to Action, hear from the Sunshine Coast Museum and Archives, and sign on to explore communications strategies that can help you express why repatriation is the future.
Repatriation Call to Action Discussion with Signee
Hear from Repatriation Call to Action signee the Sunshine Coast Museum and Archives in this special BC Museums Week podcast episode.
Listen to Manager/Curator, Matthew Lovegrove discuss how the organization has incorporated repatriation and related topics into their daily work.
Repatriation Call to Action
The BC Museums Association (BCMA) calls upon all publicly funded institutions in Canada to take this critical step in reconciliation, and work collaboratively with Indigenous Nations to repatriate their ancestors' remains. We have added new initiatives that aim to promote education for organizations and the public!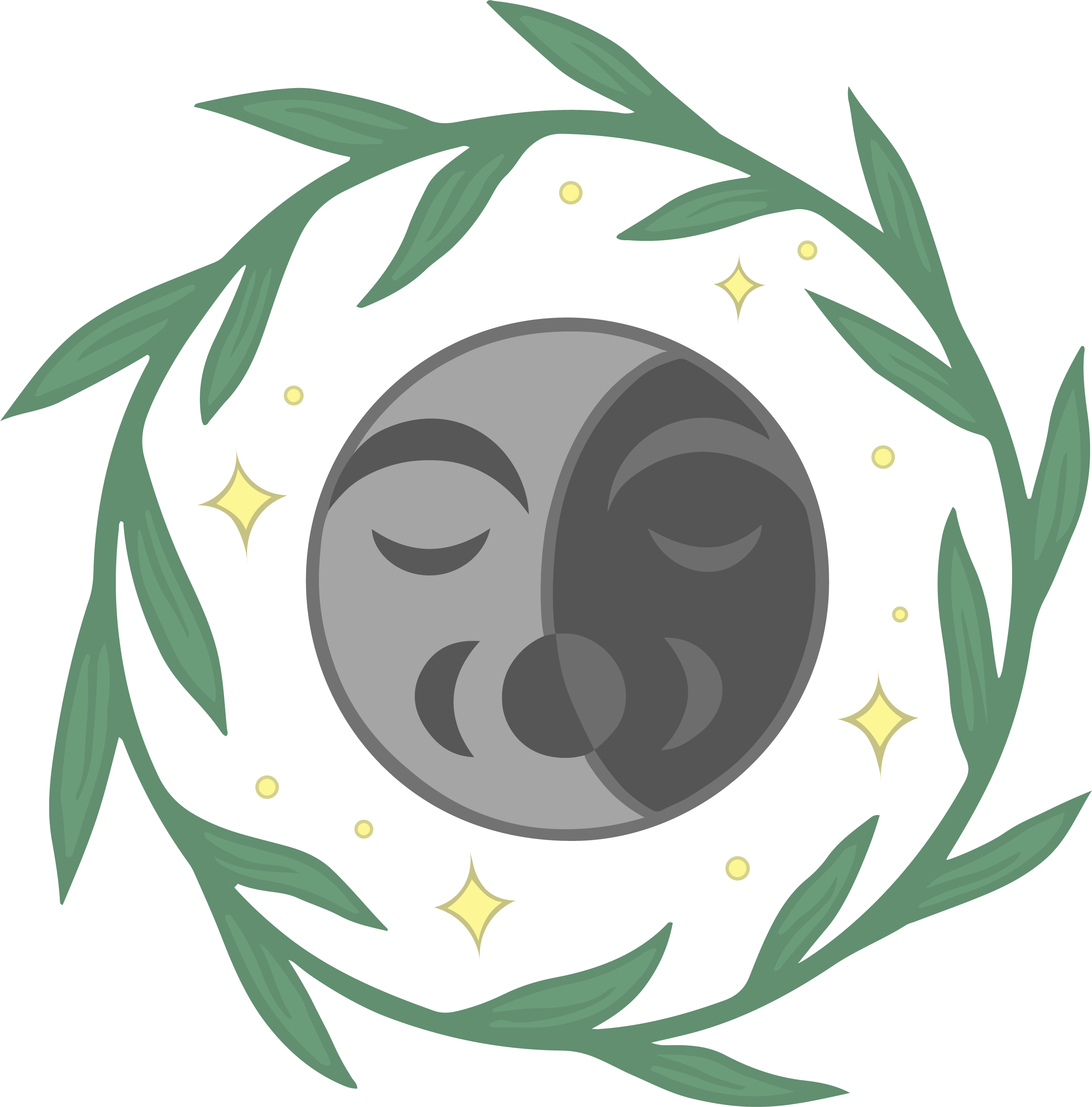 Friday
May 20
12:00 – 1:30 pm PT
How We Can Build a Better Future
As museums, galleries, and cultural institutions see more waves of retirement each year, the voices and ideas of emerging museum professionals (EMP's) have never been more important for creating change. Join the next generation of cultural leaders in imagining the future of our sector.
Five emerging museum professionals will give 10-minute talks that outline their visions for change to a panel of government leaders. After the talks, the panelists and judges will come together to reflect on how we can all work together to realize change. The online session will end with the judges selecting one EMP to be invited to attend the October in-person conference as a special anchor speaker.
As part of BC Museums Week 2022, five emerging museum professionals gave 10-minute talks that outlined their visions for change to a panel of government leaders.
Government Panel
Claire Avison, Assistant Deputy Minister, BC Ministry of Tourism, Arts, Culture and Sport
Bob D'Eith, BC Parliamentary Secretary for Arts and Film
Laurel Collins, Member of Parliament for Victoria
Senator Pat Bovey, Independent Senator for Manitoba
EMP Speakers
Christeah Dupont

Christeah holds a Bachelor of Arts in Classical History and Anthropology as well as a Graduate Diploma in Cultural Resource Management from the University of Victoria. As Assistant Curator of Point Ellice House Museum and Gardens she oversees the care and maintenance of the historic house as well as the 12,000+ artifacts in the collection. Christeah is passionate about material culture, storytelling, and the changing landscape of the cultural heritage sector.
Shelby McCannel

Shelby McCannel acknowledges and is grateful to have lived on the traditional territory of Coast Salish peoples for most of her life, spending the last nine years on the unceded traditional territories of xʷməθkʷəy̓əm (Musqueam), Sḵwx̱wú7mesh Úxwumixw (Squamish), and səl̓ilw̓ətaʔɬ (Tsleil-Waututh) Nations. She graduated from Simon Fraser University with a Bachelor of Arts in History. Shelby started her career at the BC Sports Hall of Fame and Museum in 2017, working in collections and exhibit development. In order to grow her knowledge and experience in cultural heritage, she recently completed the Cultural Resource Management diploma and Collections Management certificate through the University of Victoria. Shelby is passionate about creating organizations that are inclusive and representative of the communities they serve. She is excited to have the opportunity to share her views on imagining the future of cultural heritage!
Dana Murray

Dana Murray is the Public Art Associate and Registrar for the City of St. Albert, AB. Originally from Ottawa, she completed her Master of Museum Studies (MMSt) from the University of Toronto with a particular focus in collections management and registration. Dana completed the internship component of her MMSt at the Aga Khan Museum, which is where her interest in emergency planning took root. Since that time, she has continued to advocate for collections emergency preparedness, sharing her expertise with the UofT's Near and Middle Eastern Civilizations Archaeology Laboratory, the Diefenbunker: Canada's Cold War Museum, the RCMP's Historical Collections Unit, the Emergency Sub-Committee of ARCS, and now in the Public Art realm with the City of St. Albert.
Regan Shrumm

Regan Shrumm is a queer, genderqueer, and disabled curator, educator, and administrator living on the traditional and unceded lands of the Lekwungen-speaking peoples (Victoria, BC). Shrumm received a MA in Art History from the University of Victoria. Shrumm has been working in the museum field since 2010. They have worked in curatorial departments at such institutions as the Art Gallery of Greater Victoria, the Museum of Northwest Arts, and the National Museum of American History. Shrumm currently works at the Two Rivers Gallery in Prince George, BC in visioning new community-based programming and policies. Shrumm's career has focused on building and deepening communities through low-barrier programming.
Amelia Smith

Amelia Smith is an emerging transgender museum professional. A graduate of the Masters of Museum Studies program at the University of Toronto, her work seeks to bridge the gap between trans studies and museum studies. This resulted in her first exhibition, Transition Related Surgery: The Fight For Access, on the history of gender affirming surgeries in Ontario. She has previously worked as an exhibit designer for the Transgender Archives at the University of Victoria, and in January of 2021, she began her website notyouraveragecistory.com where she publishes a monthly blog post covering transgender museum studies, queer and transgender history, as well as other subjects that influences her practice.
Saturday/Sunday
May 21/22
Best of BC Museums Week
Join the community and reflect on the past three years of BC Museums Week webinars, podcast, and discussions as we share some of the #BCMW content that has impacted us most.
Online Involvement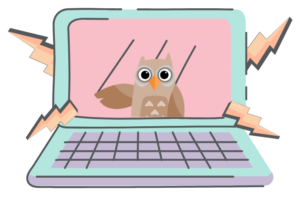 Celebrate BC Museums Week by joining the conversation on social media! It's really easy to get involved, download our media package and assets to get started!
Tag Us on Social Media:
Instagram: @bc_museums_association
Facebook: @BCMuseumsAssn
Twitter: @BCMuseumsAssn
Use Our Hashtags:
#BCMW22 #BCMuseumsWeek #BCMuseumsWeek2022 #BCMuseums #DefyingExpectations #BCMuseumsAssociation #BCMA
Media Package
At-a-glance information to promote BC Museums Week, including social media examples!
Media Assets
View and download social media assets to get involved online!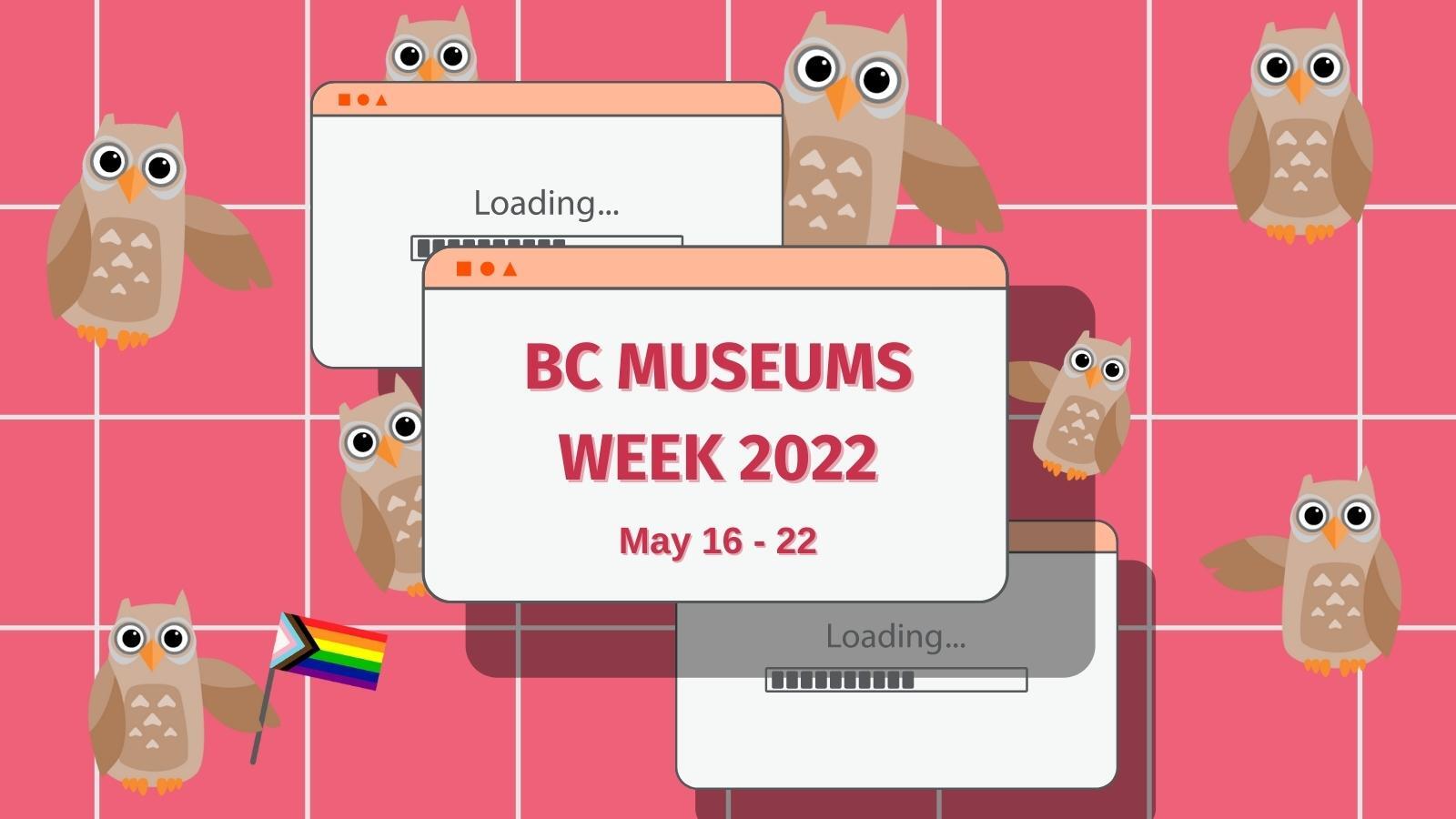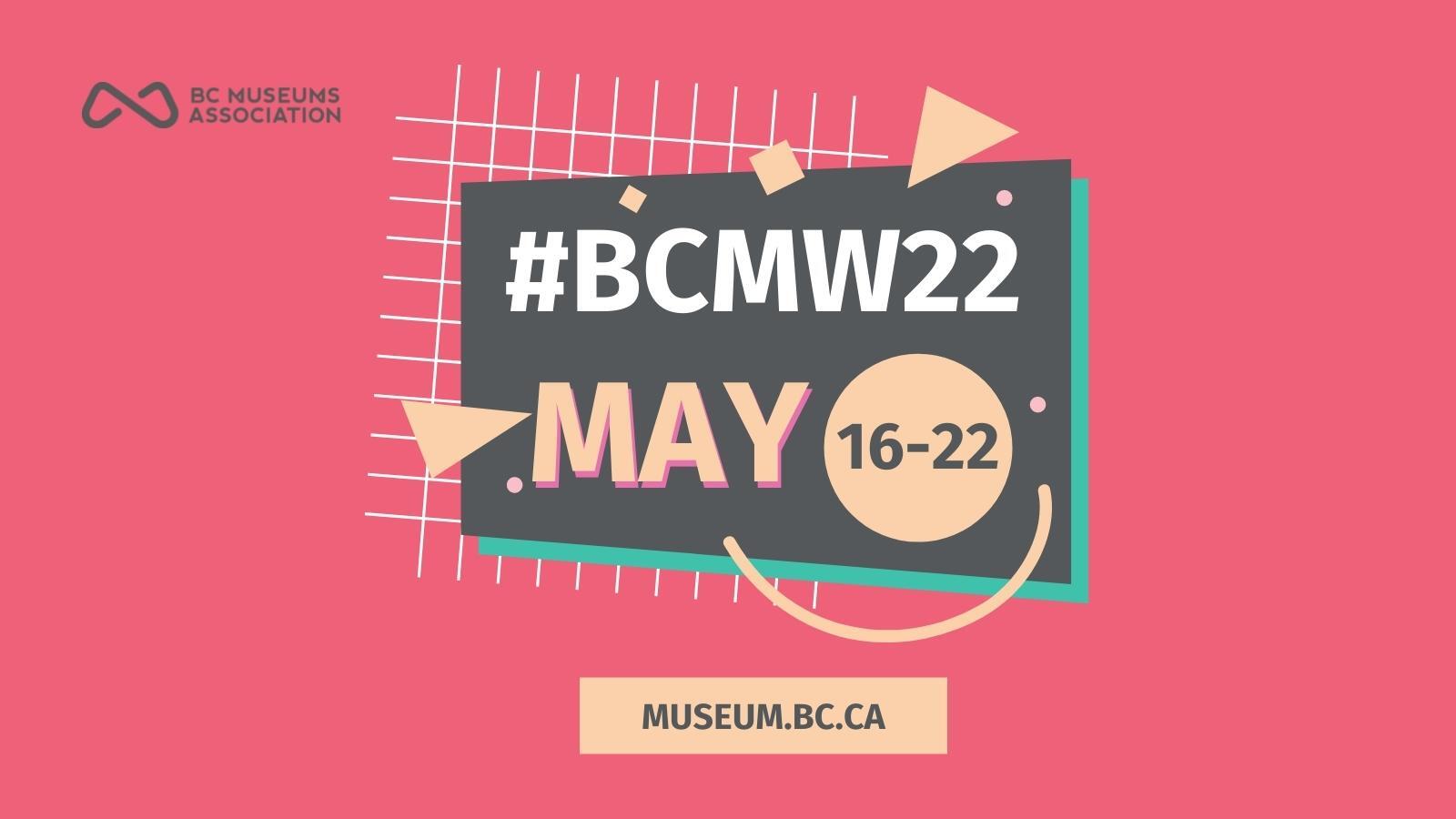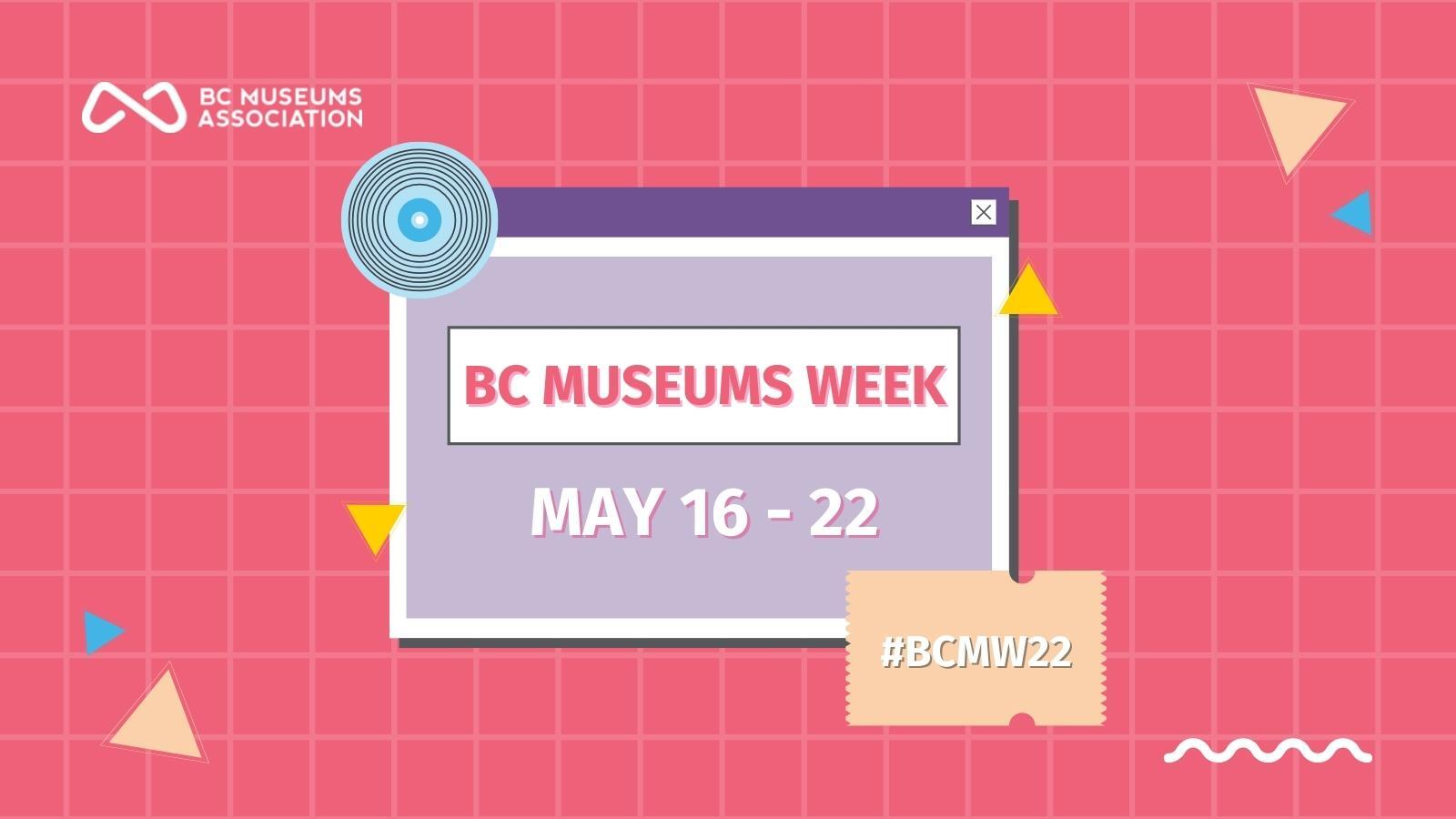 On-site Involvement
On-site programs are also a great way to celebrate BC Museums Week and get people through your doors. Ensure your on-site programs follow all COVID-19 orders for your area. Some examples of potential events and programs include:
Open by donation or open late hours
Special events for kids and families
Behind the scenes tours of the collections
Concerts or other festival-style events
Special events with community groups
Events as Advocacy and Promotion:
On-site events are a great way to attract political support and media attention.  Invite members of your civic council, your MLAs and your MPs to your events.  Coordinate with local media to cover politicians' visits as well as to showcase your events.  Communicating with local media will increase your chances of attracting your representatives and your community.
If you don't know who your local representative is, try these links:
Find your local MLA: https://www.leg.bc.ca/learn-about-us/members
Find your local MP: http://www.ourcommons.ca/parliamentarians/en/constituencies/FindMP

Canada's leader in Fine Art Transportation, Storage, Crating, and Installation services.  Serving Canada for over 50 years with locations in Vancouver, Toronto, and Montreal!

Proudly Canadian owned and operated, we have been sourcing and supplying Library and Archival products to Customers across Canada and around the world for more than 50 years.

Participatory Arts & Engagement Specialist's mission is to provide innovative community-based arts programming for art galleries and museums across Canada.

Science North delivers world-class, dynamic experiences to our visitors, and our team specializes in delivering those experiences to you.
We are the experienced, talented, and enthusiastic team of over 100 creative people at Science North and Dynamic Earth.