Featured Resources from BC Museum Week 2021:
The Development of White Identity with Silvia Mangue Alene
This lecture explains how White people can achieve a healthy sense of White identity. This presentation is a one-hour lecture on The Development of White Identity. It addresses the process of identity development specifically linked to an understanding of what it means to be White in a race-conscious society.
Steven Purewal: Duty, Honor and Izzat
Join the BCMA in a conversation with Steven Purewal about the Punjabi Diaspora, representation in history, and expanding our narratives to include more diverse stories.
Repatriation Discussion with Maiyoo Keyoh Society
In this podcast, Leia Patterson, BCMA Learning Resource Coordinator, is joined by Chief Petra Munroe from the Maiyoo Keyoh Society, a 2020 Repatriation Grant recipient, to discuss their community's repatriation work.
Repatriation to Heiltsuk First Nation
William Housty is on the board of directors for the Heiltsuk Integrated Resource Management Department (HIRMD) in Bella Bella, British Columbia, Canada. The BCMA is grateful to William, the team at HIRMD, and the Heiltsuk Tribal Council for allowing us to share thier story.
The BCMA calls upon all publicly-funded institutions to repatriate ancestral human remains and burial items.
Viviane Gosselin: The Coalition of Museums for Climate Justice
The Coalition of Museums for Climate Justice mobilizes and supports Canadian museum workers and their organizations in building public awareness, mitigation, and resilience in the face of climate change.
Emerging Professionals: The Future of Museums
Join the BCMA for our BC Museums Week series of micro podcasts! We chatted with emerging museum professionals from across BC about the future of museums:
The Elephant in the Room: the Leadership Crisis in Canada's Cultural Sector
It is undeniable that toxic leadership is common in Canada's cultural sector, but what we can do about it? Join our cross-country panel as we discuss the leadership crisis in Canada's cultural sector and explore how we can reject traditional leadership paradigms and create a more inclusive and just future.
How can our community address misinformation?
Join and BCMA and Jon Farrow, from Science Up First, for a conversation in disinformation, misinformation, and what we can do to combat it in an era of "fake news".
2021 Schedule
All BC Museums Week webinars and resources are completely free and open to anyone, so we asked you to encourage your colleagues and friends from across Canada to join us in taking action! We were also happy to offer live ASL translation for all of our 2021 BC Museums Week webinars.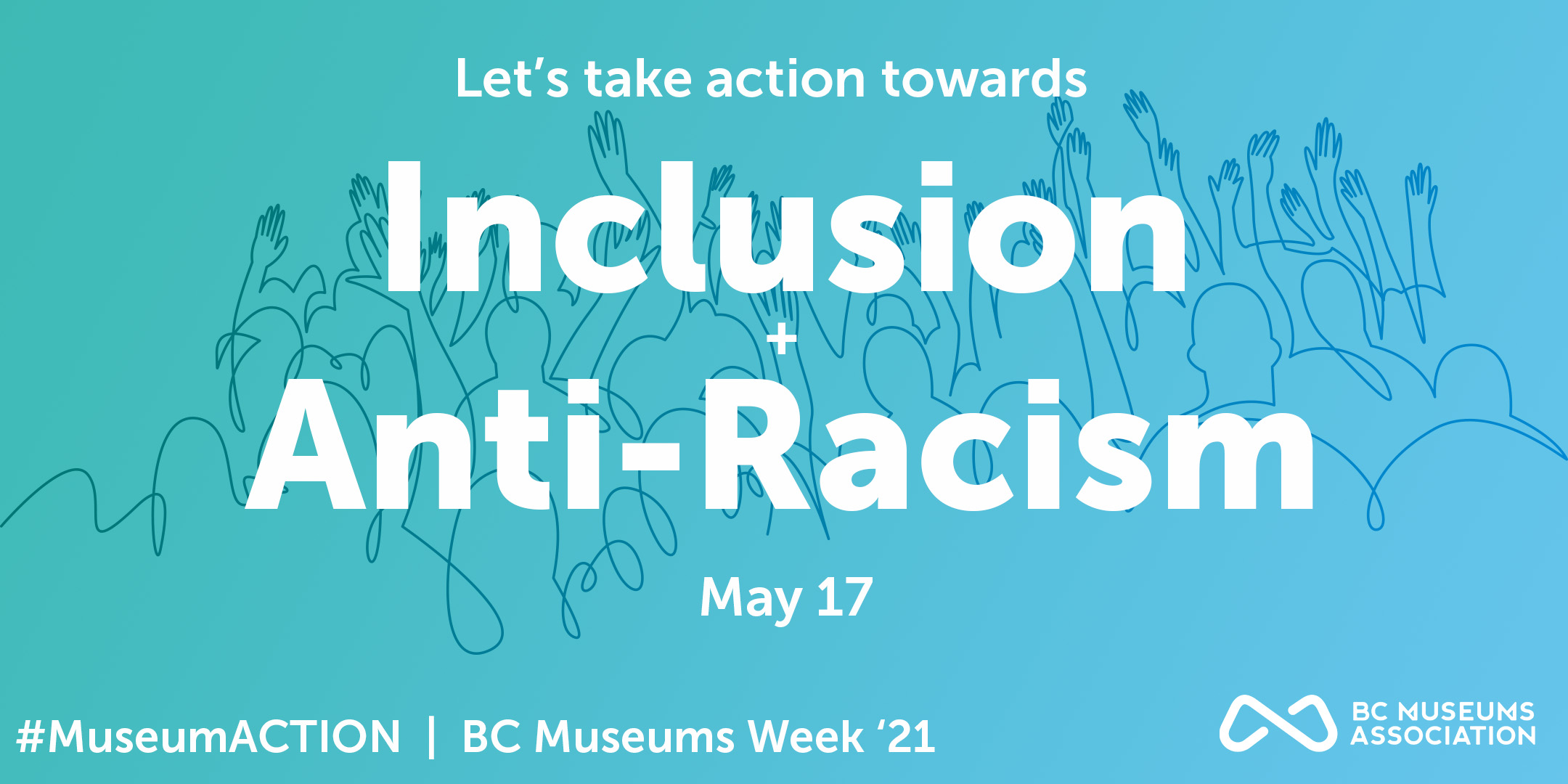 Monday, May 17: Inclusion & Anti-Racism
Webinar: The Development of White Identitywith Silvia Mangue Alene, 12 – 1 pm. Click here to access a recording of the webinar.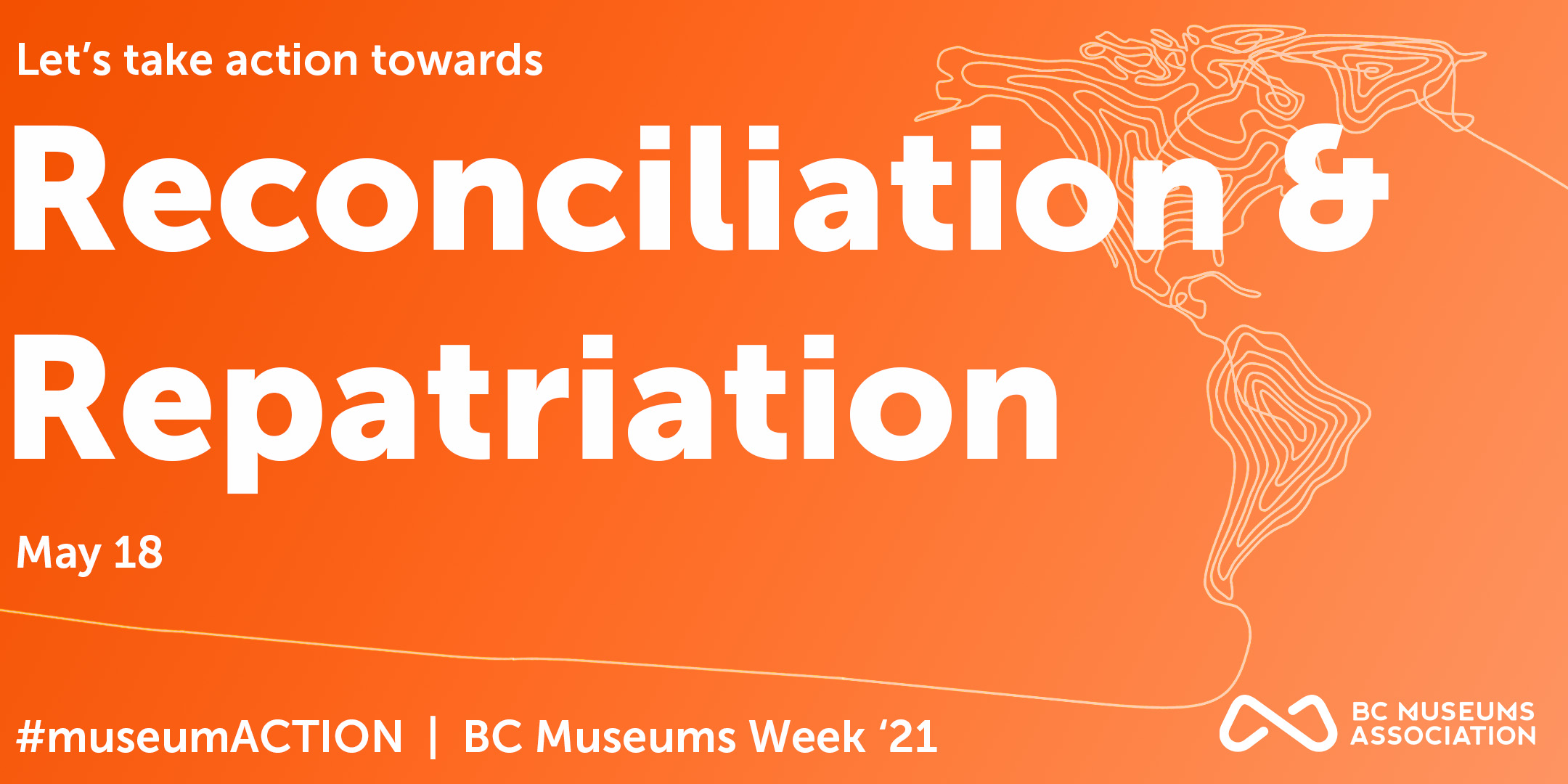 Tuesday, May 18: Reconciliation & Repatriation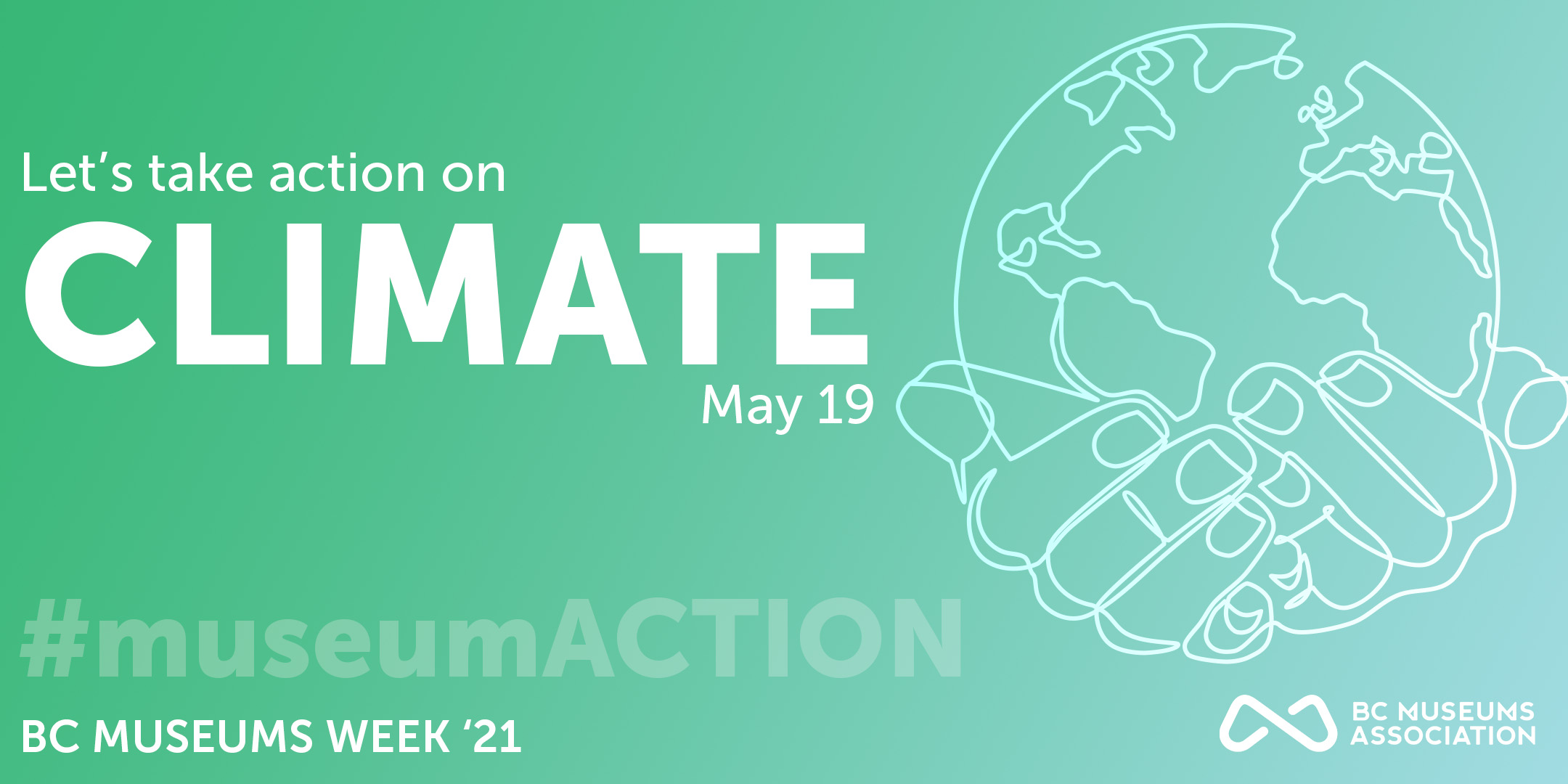 Wednesday, May 19: Climate Change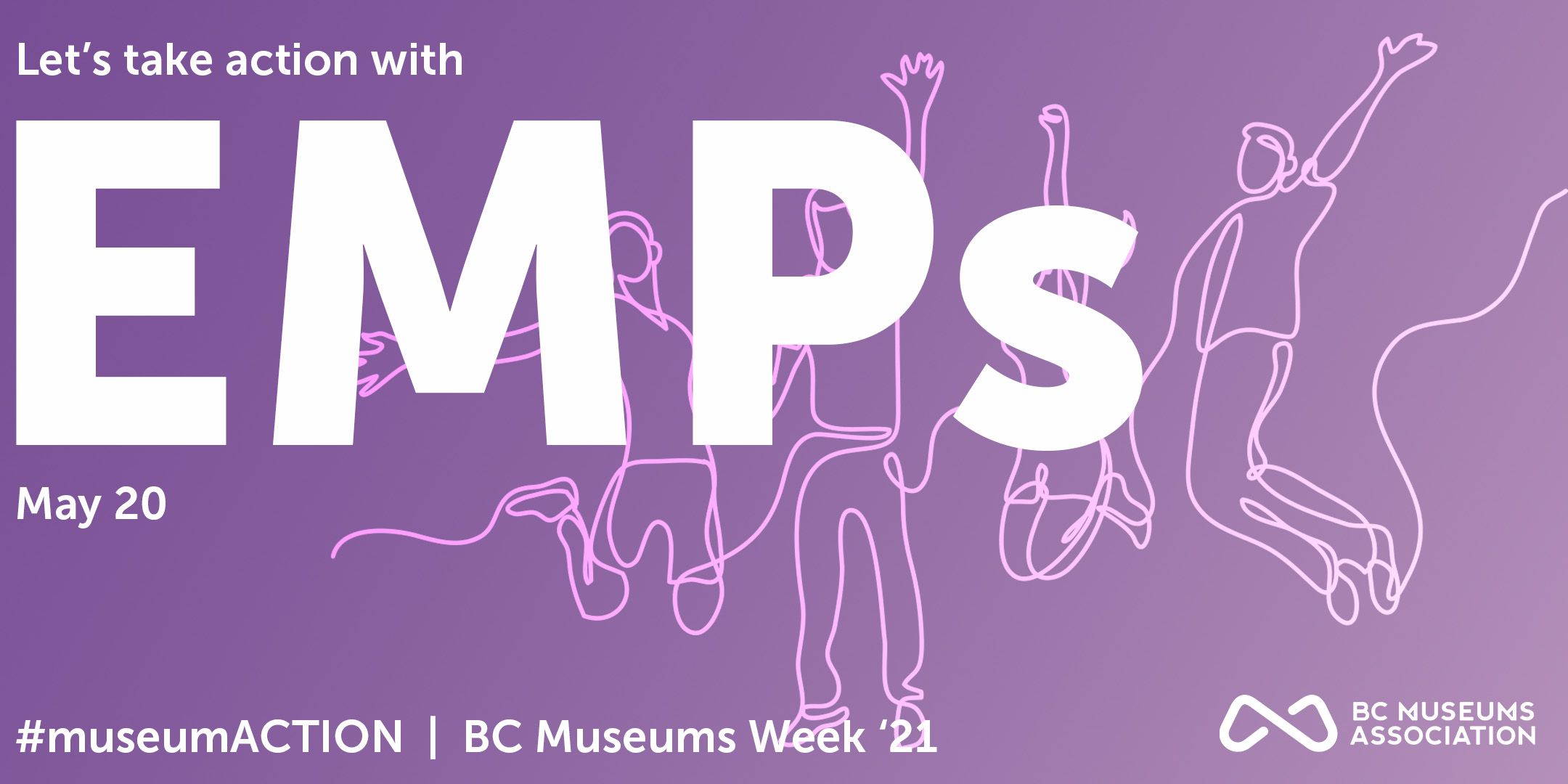 Thursday, May 20: Emerging Museum Professionals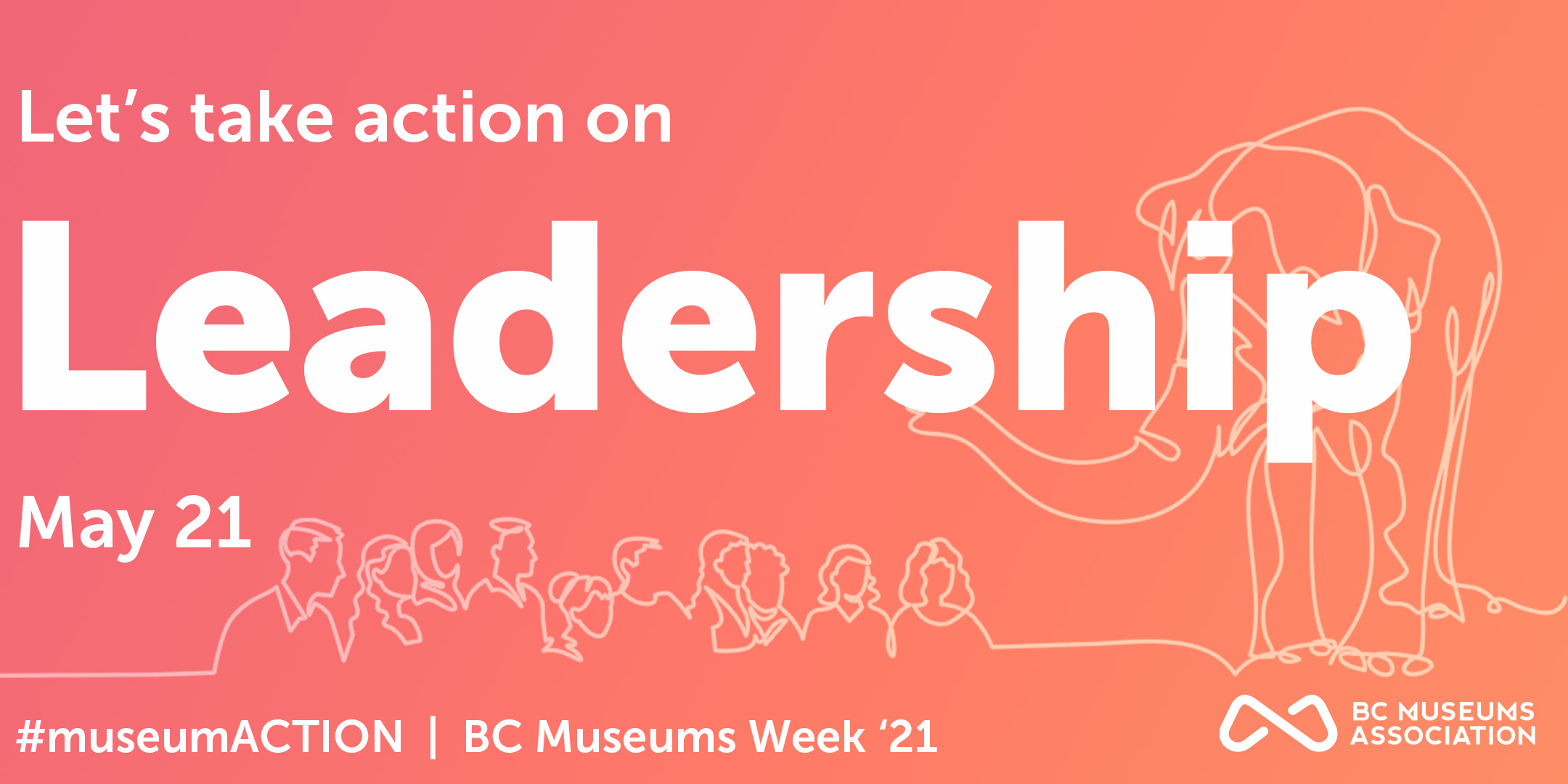 Friday, May 21: Leadership
Webinar: The Elephant in the Room: the Leadership Crisis in Canada's Cultural Sector, with Sharanjit Sandhra, Jen Budney, Brian McBay, Armando Perla, and Devyani Saltzman, 10 – 11:30 am. Click hereto access a recording of the webinar.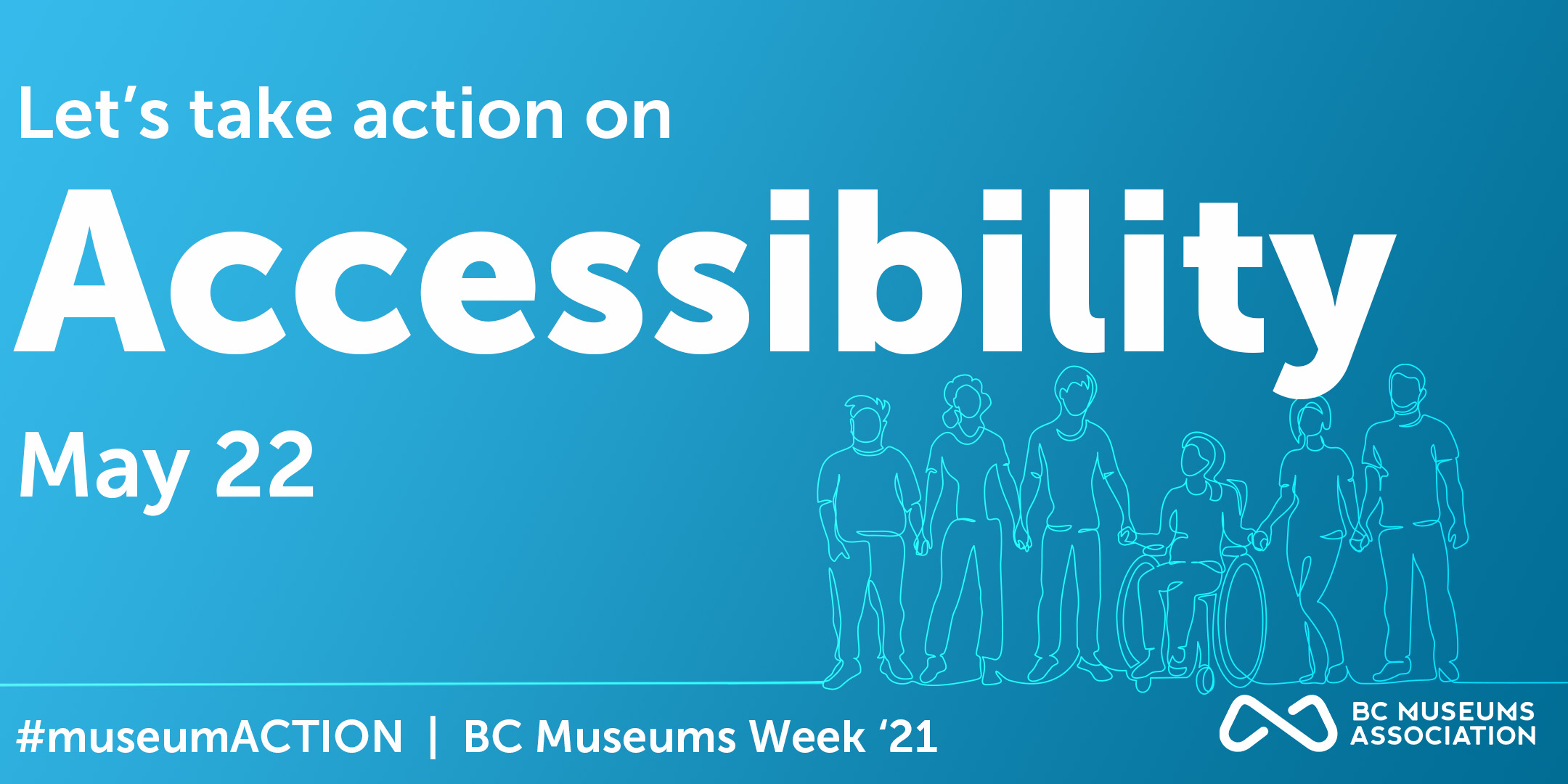 Saturday, May 22: Accessibility
Join us on social media for resources, links, and support for taking action to make your museum more accessible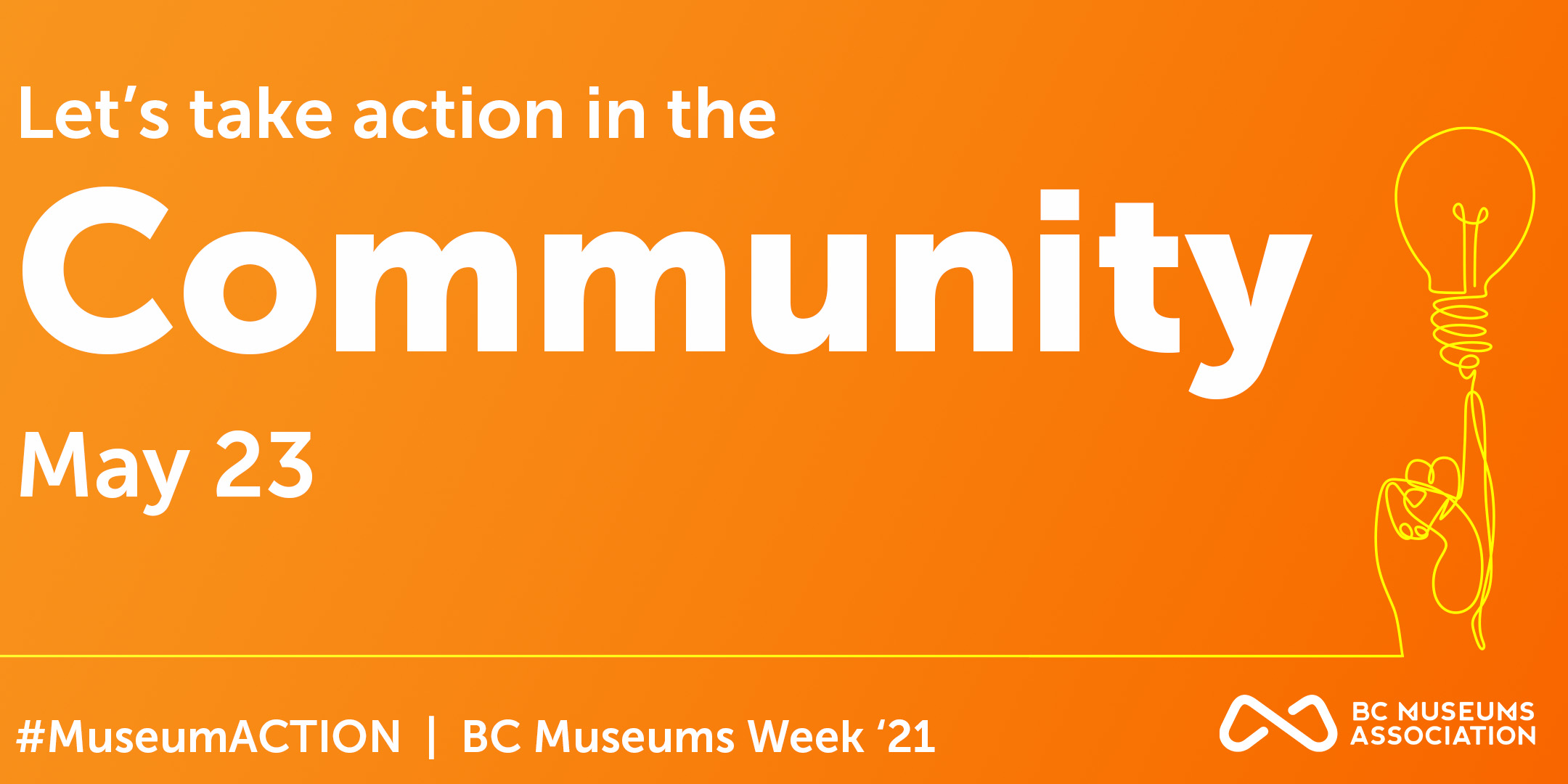 Sunday, May 23: Community
Get Involved
Online Involvement
Celebrate BC Museums Week by joining the conversation on social media! Previous years have seen over 55 organizations tweet and post about BC Museums Week, with #BCMuseums trending in the Lower Mainland.  It's really easy to get involved, creates thousands of engagement opportunities with the local, provincial, and international community, helping to spread appreciation of museums around the world.
Get Connected:
Whether joining the daily themes or posting on your own, be sure to tag the BCMA so we can help promote your work.  Tag us using @BCMuseumsAssn – on Facebook and on Twitter – or @bc_museums_association on Instagram.
Also remember to use #BCMuseums on all your social media posts so we can see them and share them! Follow #BCMuseums and #MuseumACTION for all your BC Museums Week news, information, and celebrations.
Top Tips:
Include an image or other visual media to make your posts more visible.
Schedule your posts throughout the day (and in the lead-up to the week) to ensure they get noticed.  If you don't have a scheduler already, try Hootsuite for free and get up to 30 posts scheduled in advance.
Use Facebook Events for on-site programs throughout the week.
On-site Involvement
On-site programs are also a great way to celebrate BC Museums Week and get people through your doors. Ensure your on-site programs follow all COVID-19 orders for your area. Some examples of potential events and programs include:
Open by donation or open late hours
Special events for kids and families
Behind the scenes tours of the collections
Concerts or other festival-style events
Special events with community groups
Events as Advocacy and Promotion:
On-site events are a great way to attract political support and media attention.  Invite members of your civic council, your MLAs and your MPs to your events.  Coordinate with local media to cover politicians' visits as well as to showcase your events.  Communicating with local media will increase your chances of attracting your representatives and your community.
If you don't know who your local representative is, try these links:
Find your local MLA: https://www.leg.bc.ca/learn-about-us/members
Find your local MP: http://www.ourcommons.ca/parliamentarians/en/constituencies/FindMP
Partnerships within the GLAM sector:
BC Museums Week is a great time to partner with institutions across the broader Gallery, Library, Archives and Museum (GLAM) sector.  If you are a gallery or museum that works closely with or acts as an archive, showcase that work in an on-site program or online.  Partner with a local library to host a pop-up exhibit at their site, or a pop-up library at yours.  The GLAM sector is excited to work with you, so don't miss this opportunity to connect with your larger community!
While we encourage these events all week long, we will be specifically focusing on GLAM sector connections and partnerships on.
Contact Us
We want to hear from you about your BC Museums Week events and experience!  What did you do to celebrate BC Museums Week? How did your community get involved with your celebrations? What ideas do you have for next year?
You can send questions or share your events by email to bcma@museum.bc.ca.
Don't forget to use #BCMuseums in your posts, and you can always tag us on social media.