Repatriation to Heiltsuk First Nation
William Housty is on the board of directors for the Heiltsuk Integrated Resource Management Department (HIRMD) in Bella Bella, British Columbia, Canada. The BCMA is grateful to William, the team at HIRMD, and the Heiltsuk Tribal Council for allowing us to share thier story. 
Interview conducted on May 7, 2021 by Leia Patterson, BCMA's Learning Resouce Coordinator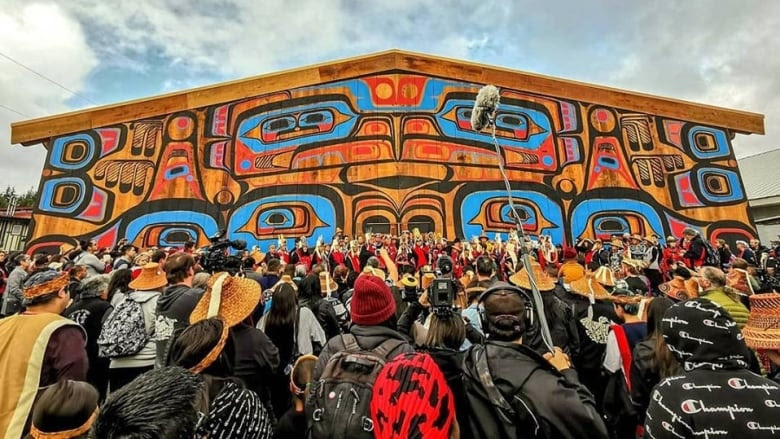 Can you tell us a bit about Heiltsuk First Nation and the Integrated Resource Management Department?
Housty: We are from the Haíɫzaqv (Heiltsuk) Nation, and live in Wágḷísḷa (Bella Bella) B.C.  We work on behalf of, and together with, the Heiltsuk Integrated Resource Management (HIRMD) who are the stewardship arm of the Heiltsuk Nation operating under the Heiltsuk Tribal Council (HTC) and the Heiltsuk Hemas (Hereditary Chiefs).  The HIRMD has numerous departments, including the culture and heritage department, under which all repatriation projects are run.  Heiltsuk values are at the forefront of all decisions made at HIRMD and cultural practices are integral for carrying out important projects such as the repatriation of items back to our homelands.
Heiltsuk First Nation is a 2020 Repatriation Grant recipient, can you tell us about the items that are the subject of the repatriation project?
Housty: There are 3 items that will be repatriated back to the Heiltsuk Nation.
i) Boston Pole (also called a welcome figure)- this is actually what we call a h̓ḷ̓axvƛṇ́ or a mortuary pole for an old hereditary chief who was known as 'Boston' or 'Boosten'.  His real name was Galúyaǧṃi and one of his ancestors was the first to encounter an American sailing ship.  The Americans were from Boston and they made friends with Galúyaǧṃi and because of this the people started to call him Boston for a nickname.
This h̓ḷ̓axvƛṇ́ or mortuary pole was originally erected at the grave site of Boston after a memorial potlatch was held in his honor.  The grave site is 1.5 km south of present-day Bella Bella.
ii) Yx̌viwa- Chief's frontlet- this was originally a part of a Chief's dancing headdress that included the wood frontlet, sealion whiskers, mountain goat wool and ermine skins. In former times, at the death of a chief, all of his ceremonial regalia was buried with him and this is an item that was buried with a chief at one point in time.
iii) Grave panel- this is a panel that comes from a grave box from within the W̓úw̓íƛ̓ítx̌v tribal territory.  It is a part of the outer panel of an actual grave box of a Heiltsuk ancestor that was collected by an anthropologist.
How long has the community known that the items were being held in Victoria and how did you learn that they were there?
Housty: The community has known for a long time that these items were being stored in Victoria.  In the 70's, after the establishment of our cultural education centre, a team of people were tasked with starting a catalogue of Heiltsuk ancestral remains and objects that were being held in various institutions around the world. Over time, representatives from the Heiltsuk Cultural Education Centre travelled to various institutions to view and photograph objects that were in storage.  It was through this work that Heiltsuk gained knowledge of the objects being in Victoria.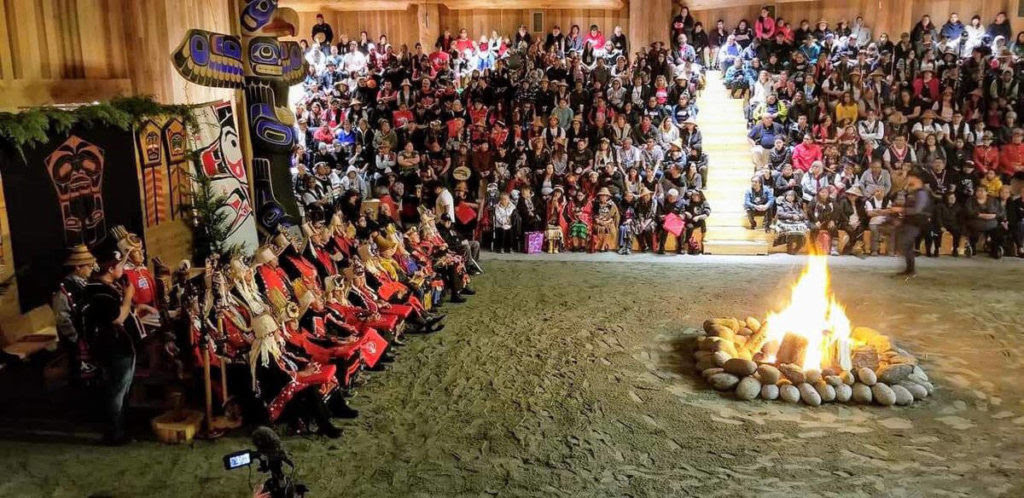 In your Repatriation Grant application, it was mentioned that the removal of ancestors and associated burial objects causes an imbalance among the community. Can you speak about the meaning of repatriation to the community and to this imbalance?
Housty: There are many Heiltsuk values that have been instilled in us as Heiltsuk people.  These values are a part of the development of laws, authority and ownership of the land and water.  One of these values is balance.  Balance is very important not only to the individual, but to the community, to the ocean, to the land, to the air and to everything that we interact with as Heiltsuk people.
Many customs have been developed since the beginning of time for our Tribe.  Many of these customs are centered around death and mourning.  When we lose a loved one, there is a whole process that happens to ensure that the spirit of the loved one is properly taken care of.  Once the loved one has been honored in the potlatch, all business is settled for that person, balance has been achieved.  When ancestral remains, or ceremonial objects associated with burials are removed, the balance is disrupted.  This causes an imbalance of spiritual energy and is a significant taboo to the Heiltsuk.  We believe that until all ancestral remains and ceremonial objects are returned to our homelands, we as Heiltsuk people will be subject to taboos that will trickle into the everyday lives of all Heiltsuk people.
Bringing the above 3 items back to our homelands, it will begin the process of restoring balance for our present day Heiltsuk people and the Heiltsuk ancestors who have been out of balance since these objects were removed.
Can you explain how different members of the Heiltsuk community and governance will be involved in the repatriation process and how their input will or has impacted the process?
Housty: The repatriation process will be inclusive of all areas of the Heiltsuk community, subject to Covid-19 restrictions, of course.  The elected tribal council and the hereditary chief's council will be involved in planning the events for the return on behalf of the community.  The return of the objects will include the Heiltsuk community at large, youth, elders, fluent speakers and cultural leaders.  In some capacity, we will be celebrating the return of these objects and the restoration of balance.
The return of sacred and ceremonial items is often a very emotional process for communities. Can you offer any advice for how museums or cultural institutions could create more space for communities to process the emotional aspects of repatriation and how they could provide better support?
Housty: An integral part of returning repatriated objects back to communities is accommodating ceremonies at the institutions prior to the movement of the objects.  This is important because the spirit of these objects are lost because they are so far from home, and conducting the necessary ceremonies prior to returning is a necessary part of making sure balance is restored for everyone.
I think we would be interested if you could expand a bit on how you would like to see or envision museums creating ceremonial space to accommodate communities bringing items home? If anyone at Heiltsuk has examples of times when this has (or has not) been available?
Housty: It is important to have both the space and the opportunity to have time with the items to be repatriated.  In Heiltsuks' case, we would want a private space to be able to speak to the spirit of the items to let them know what is going on and what we will be doing.
One great experience we had with a museum institution was with the AMNH in NYC.  It didn't involve repatriation directly, but when a Heiltsuk delegation visited the museum, all Heiltsuk pieces were put on display in a private room so that the delegation had the opportunity to be alone with the objects.  Later on, the delegation was given space to be able to bless the objects that were being left and speak to them about where they were.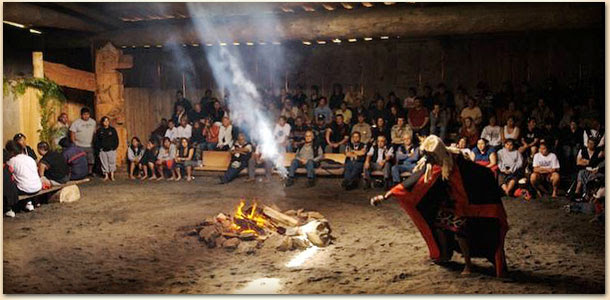 How has Covid-19 impacted the repatriation process this year, and how are the plans changing to adapt?
For example, the ceremonies you mentioned here and in your Grant application; will not being able to gather to provide these ceremonies delay the process or is there another way?
Housty: Covid-19 has serious impacts on the repatriation process.  Because there are travel restrictions in and out of our community and health region, we are forced to seek alternative options for sending a delegation to the museum in Victoria to begin the process of returning the items.  Within the community, there are limitations for gathering.  For a community of 1300 people, we are only permitted to gather in groups of 10.  This will force us to seek alternative options for allowing the Heiltsuk community to be a part of the celebrations.
At this phase in planning for the returns, do you have plans to seek out Heiltsuk band members who live in Victoria to perform some of the ceremonies, or do you think you will wait for restrictions to ease?
Housty: This is something we are debating on still.  Anyone who leaves the community is subject to a 14 day quarantine, so if a group leaves the community to do this, there are many factors that come into play.  This is an all inclusive process and we don't want anyone to miss out in the community.
Based on your experiences, what are some suggestions you would provide for museums to take into consideration when working with Indigenous communities to repatriate cultural items?
Housty: To be sensitive of ceremonies and the significance of what repatriation means to the communities involved.  It is a time of healing for everyone, including the museum.
Patterson: I really love this statement, and I am hopeful that many workers in the heritage sector are beginning to see repatriation as a much more positive process for everyone involved. I think there is a shift in perspectives happening, and in order to continue that shift we need to share stories like that of Heiltsuk First Nation and others who are seeing the benefits of this work being done. Thank you so much for taking the time to share your story with the BCMA, we are so grateful for your openness.
To learn more about Heiltsuk First Nation, the Heiltsuk Integrated Resource Management Department, and their initiatives you can visit their sites below: