Volunteer Spotlight
Gerrie Danforth: Museum Volunteer, Community Asset
Jackie Pearase, Administrator, Enderby & District Museum & Archives, Enderby, B.C.
Gerrie Danforth is any non-profit organization's dream volunteer. For the Enderby & District Museum & Archives, she is irreplaceable. Need to identify a person, place or event within the community? Trying to understand local family connections? Need a silver trophy polished? Ask Gerrie.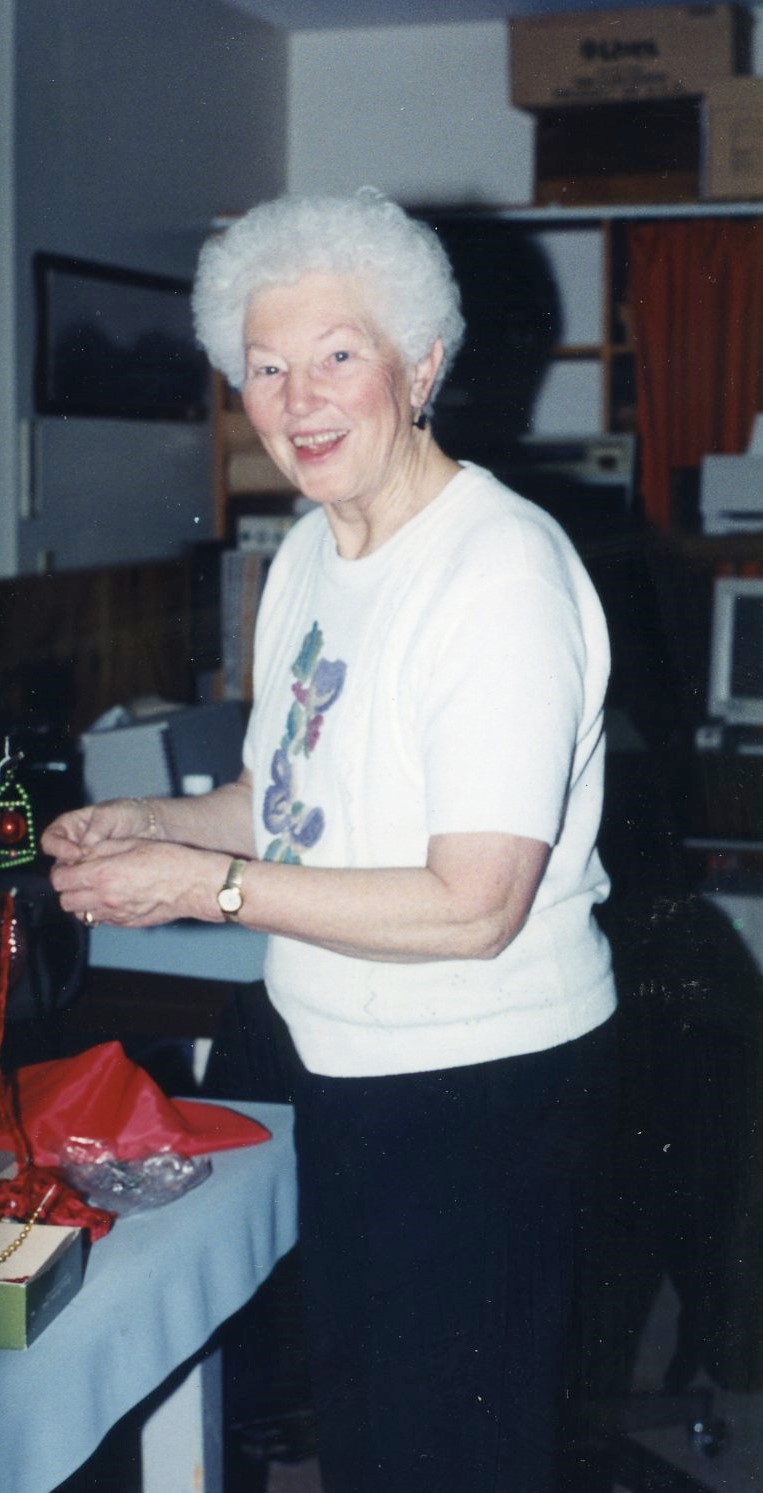 Gerrie Danforth.
Photo credit: Enderby & District Museum & Archives.
With a sincere dedication to preserving local history, Gerrie has been a fixture at the museum since it was established in 1978 in the basement of the Enderby Junior Secondary School. She started as a director, a position she held until 2006, and a weekly volunteer. Now nearing her 97th birthday this fall, Gerrie has volunteered two or three times a week since the museum moved to its permanent home, the basement of the Enderby City Hall, in 1988.
"When the museum was first being established, Gerrie's commitment and presence and support for the museum society provided this young group with a sense of legitimacy within the larger community, largely because she was a member of a long-time business family and operated a business with her husband for many years, but also because she was well respected by the community and had an association with numerous volunteer organizations," noted long-time curator Joan Cowan.
Over the years, Gerrie has helped to create and maintain the museum's cataloguing system, collections policy and reference collection. She's assisted in the development of many exhibits, published a community history book, and worked with local high school students to design and execute a community oral history project. Gerrie was instrumental in creating one of the museum's most valuable resources, a property inventory for the city and rural area.
"Gerrie's primary interest in the museum has always been newspapers as a source for information," noted Joan. "In the early days she made lists of events that caught her eye as she sorted the newspapers. Later she went through all of the original newspapers, recording births, deaths and marriages and filing them by family name. As the newspaper collection grew, she was actively engaged in clipping extra newspapers, identifying the dates, and filing the clippings by topic. In later years, as the file folders ballooned with clippings, she developed clipping binders to salvage the clippings and to make the information easier to locate. She continues this project to this day."
The Enderby Museum has grown into an important community asset since its humble beginnings and Gerrie is one of the important keys to that success.