How Museums Can Support Reflection, Reconciliation, and Redress on July 1st
In 2021 many local governments, museums, and cultural institutions across the country chose to cancel or significantly alter their Canada Day events in response to the confirmation of unmarked burials at the sites of former residential schools across North America. 
As more Canadians reflect on the histories of colonialism and violence that created the country we now call Canada and actively try to redress harms that continue to this very day, museums increasingly are becoming spaces for communities to have challenging conversations. From #CancelCanadaDay dialogues in 2021, to the Canadian flag becoming used as a symbol of far-right anti-vaccine protests in 2022, it is an important time for museums and cultural institutions to reflect on how they engage their communities on Canada Day, being mindful, intentional, and reflexive on the day, its symbols, and its conflicting associations.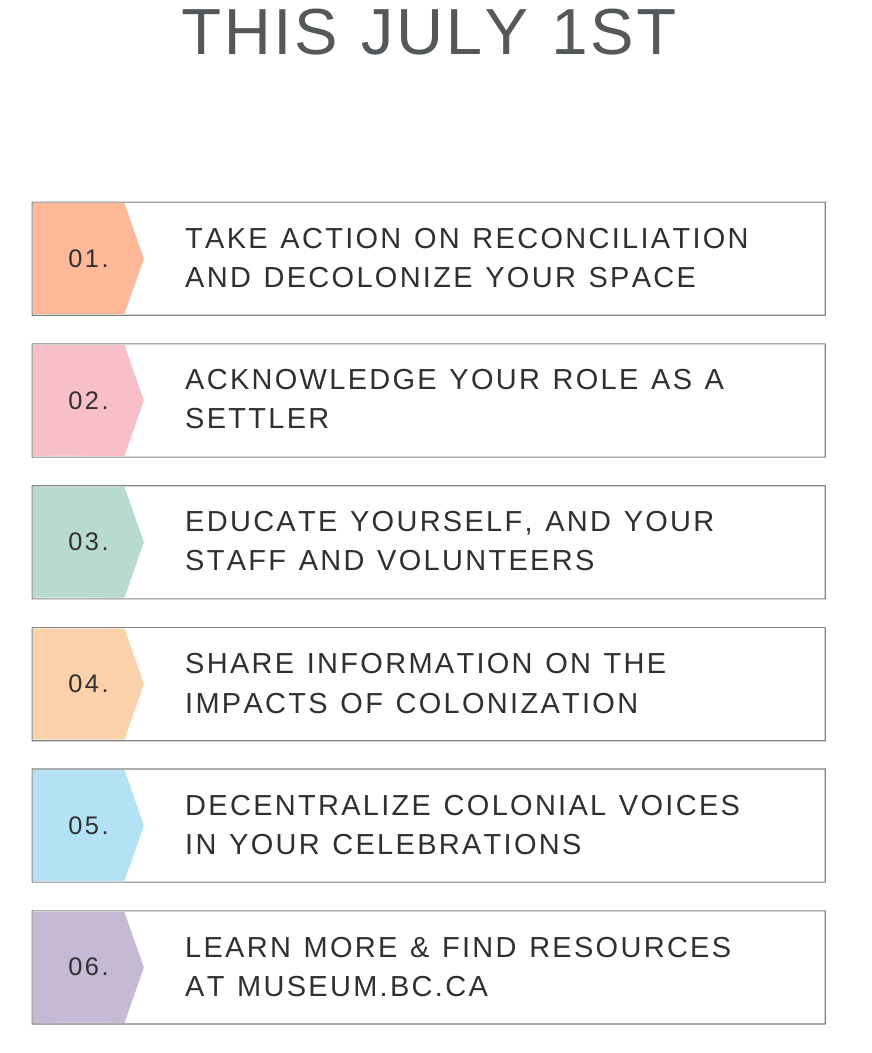 What is #CancelCanadaDay?
In 2021, Idle No More called on all individuals and organizations that wished to challenge colonialism in Canada to take actions that centred Indigenous voices on July 1 and sought to question traditional colonial narratives and patriotic celebrations.
They also urged participants to centre Indigenous leadership in #CancelCanadaDay activities and encouraged participants to look for existing Indigenous-led local initiatives to support.
Should My Museum Stop Commemorating Canada Day?
There is no one-size-fits-all answer to this question. Regarding Canada Day programming, much like any museum programming, the BCMA recommends that members reflect on their past practices, consult volunteers and team members, and speak with their communities to create community-informed programming around July 1st. There will be diverging ideas and opinions and consensus is unlikely, but by engaging your team, community, and stakeholders, you will be able to offer programming that is mindfully designed and speaks to your community's unique needs and priorities.
The Canadian flag is a symbol that holds different meanings for different people. What can represent freedom for some, can represent oppression for others. If you are going to use symbols like the Canadian flag to decorate your site, reflect on the different, and often conflicting, meanings this symbol can have and how its use might exclude participation from certain groups and individuals.
What Did Other Museums and Cultural Institutions Do Last Year on July 1st and What Are Organizations Planning This Year?
In 2021 a number of museums, cultural institutions, and local governments chose to postpone or cancel their regular Canada Day activities, including the Museum of History in Ottawa, and the City of Victoria. Here are some examples of how cultural institutions responded to July 1st last year and how they are planning to respond this year.
Note: BCMA will endeavour to update these examples over the coming weeks.
Examples from British Columbia:
The City of Victoria chose to postpone their 2021 Canada Day celebrations and to redirect the funding for that event for a community reflection later in the summer. It appears that the City of Victoria is returning to the status quo for Canada Day 2022. https://www.victoria.ca/EN/main/news-events/news/news-archives/2021-news/victoria-cancels-virtual-canada-day-broadcast-creates-event-for-reflection-later-this-summer.html https://www.canadadayvictoria.ca/ 
Burnaby Village Museum will host Burnaby's Official Canada Day celebrations offering a multicultural family entertainment, musicians, displays, face painting, games, demonstrations and cupcakes.
The City of Fort St. John has partnered with Treaty 8 Tribal Association to plan their community's 2022 Canada Day events.
In Vancouver, the Canada Together event has been planned collaboratively with representatives from the Musqueam, Squamish, and Tsleil-Waututh Nations.
Examples from across Canada:
In 2021, the London Heritage Council cancelled their regular Canada Day celebrations and hosted an online community dialogue exploring the future of Canada Day. In 2022, the London Heritage Council appears to be planning largely a return to normal for their Canada Day events. https://www.youtube.com/watch?v=Hw0aND2y5zA 
OnCanadaProject has created an Instagram post exploring how they are approaching July 1, 2022 and encouraging their community to support Indigenous-owned businesses and events. https://www.instagram.com/p/CeygsGcgyk8/?igshid=YmMyMTA2M2Y=
The Canadian Museum of Immigration at Pier 21 is planning a Canada Day event that, in their own words, acknowledges the "complex country with colonialist roots that continue to impact our present."
Statement from Six Nations of the Grand River
Where Can I Turn for Ideas, Education, and Inspiration?
Some ideas for taking action and creating mindful programming around July 1st  include:
Bring people together
Bring your staff and volunteers together and discuss what you can do to take action on reconciliation in your community. Discuss which stories you're currently telling and which ones you're not telling. Can you develop exhibits or content that specifically explore the damaging effects of colonialism in your community? Can you work with other organizations or groups to magnify your reach? Bring your team together and talk about what an inclusive and diverse Canada at your organization may look like. 
Share information with your community
Share information about publicly accessible resources like the 94 Recommendations of the Truth and Reconciliation Commission, UNDRIP, Challenge Racist BC, and the Final Report on Missing and Murdered Indigenous Women and Girls. 
Research the colonial legacies of your museum, community, or region. Organizations like Point Ellice House in Victoria have been open in addressing the colonial legacy of the house and its inhabitants (see, 'The Progress of the Country': Peter O'Reilly in Wet'suwet'en Territories). 
This interactive map will show you the locations of residential schools near your community to help contextualize the distance created between families and how far children were taken from their home communities: https://www.cbc.ca/news2/interactives/beyond-94-residential-school-map/. 
W̱SÁNEĆ Nation has published an article exploring the damage that the reservation system has had on their community. Reading this article can be a way to start thinking about how the reservation system impacts Indigenous peoples and land sovereignty in your region. https://wsanec.com/the-creation-of-indian-reserves-and-their-impact-on-the-w%CC%B1sanec-nation/?fbclid=IwAR2dN_MuWxhW-vsTSkXRZiiheYTx8gV_Mb1ckUbV68wRlzbrcB-xD5sB73A 
Part of addressing racism and colonial violence in Canada comes from acknowledging our own roles and the roles of the institutions we work for, in systems of oppression – now is the time to reflect, learn, and take action.
Resources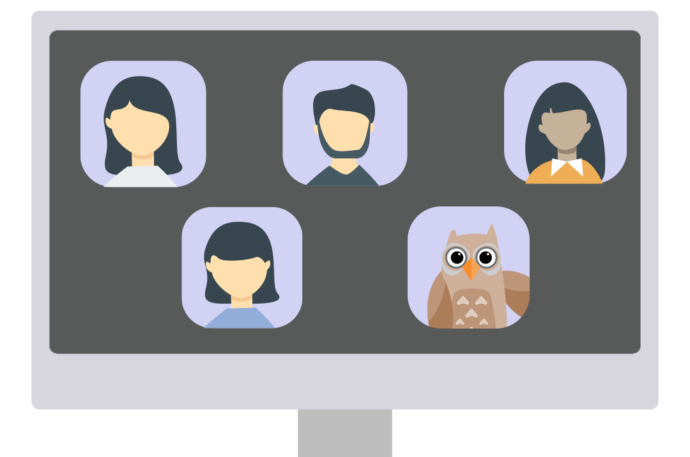 Learn about the work of this global advocacy initiative that is exposing the myth of museum neutrality and explore strategies for making museums relevant, socially engaged community spaces that act as agents of positive change.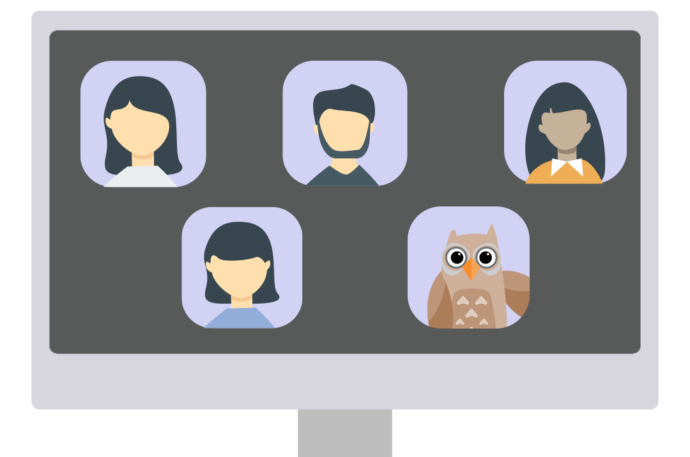 Join the BCMA and the Canadian Anti-hate Network for a crucial discussion about the state of hate in Canada. During this webinar, we will focus on recent events such as the COVID pandemic, the Ottawa convoy and the recent BC protests while looking at the intersection of COVID conspiracy movements and hate.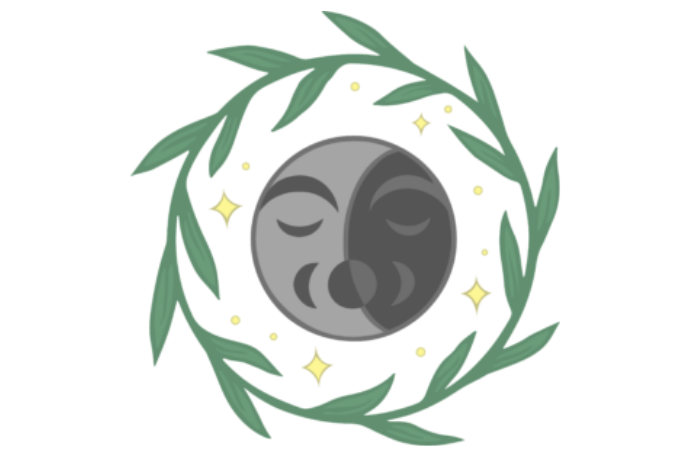 Museums are amongst the most trusted institutions in Canadian society and we're largely used to seeing ourselves as "the good guys," helping to preserve the past, educate communities, and facilitate cross-cultural understanding. What museums often fail to realize is that while we're the hero in our own story, we're the villain for others.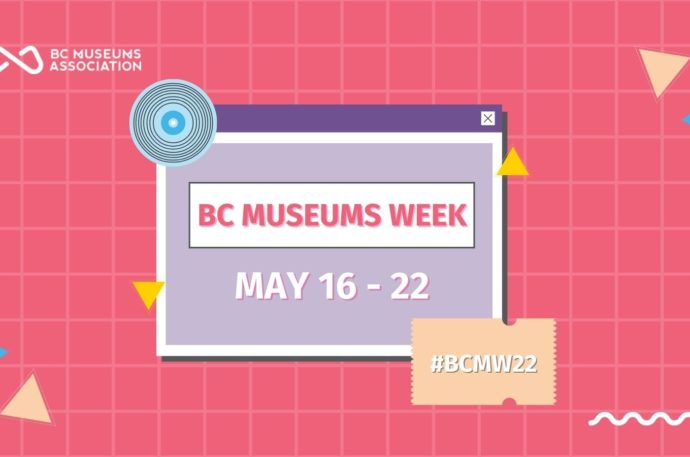 Lisa Helps, Mayor of the City of Victoria, joins the BC Museums Association for the 2022 BC Museums Week and International Museum Day to talk about the city's reconciliation and decolonization efforts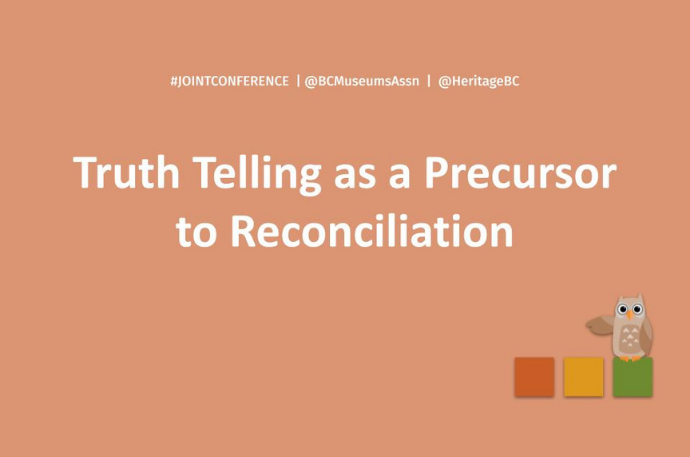 In this session, Ry Moran, Canada's inaugural Associate University Librarian – Reconciliation at the University of Victoria, will explore the vital importance of truth telling in our collective work of reconciliation, healing and peace making. Central in this talk will be the importance of known and unknown histories in these efforts.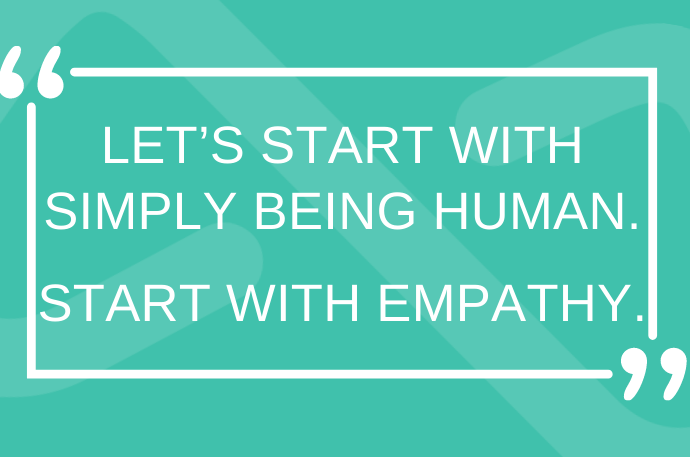 Concerning the Unmarked Graves of Indigenous Children Discovered at the Kamloops Residential School in May 2021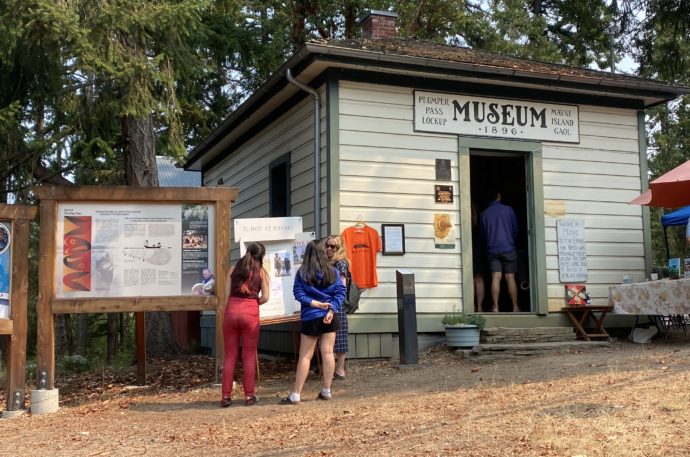 Hello from the tiny Mayne Island Museum! We are housed in the 1896 Plumper Pass Gaol building in "downtown" Mayne Island, on the unceded territory of Tsartlip First Nation (W̱JOȽEȽP), one of the five communities of the W̱SÁNEĆ Nation. The island is called SḴŦAḴ in SENĆOŦEN, the language of the W̱SÁNEĆ people who have been here and cared for the island for millennia.