Programming During a Pandemic: Lessons Learned from the Last Two Years
By Bronwen Bird, Administrator & Registrar at Gallery 2, Grand Forks Art Gallery
A couple weeks before COVID-19 was declared a pandemic, I had begun to develop a new framework for public and educational programming at Gallery 2 in Grand Forks, BC. When the world started to lock down, I could feel my well-thought-out plans beginning to fall apart at the seams. Like so many other museums, the question "What do we do now?" was at the front of my mind.
In the nearly two years since I first asked myself that question, I've had several realizations that have helped us stay engaged with our community and persevere through the pandemic's uncertainties. Here are a few: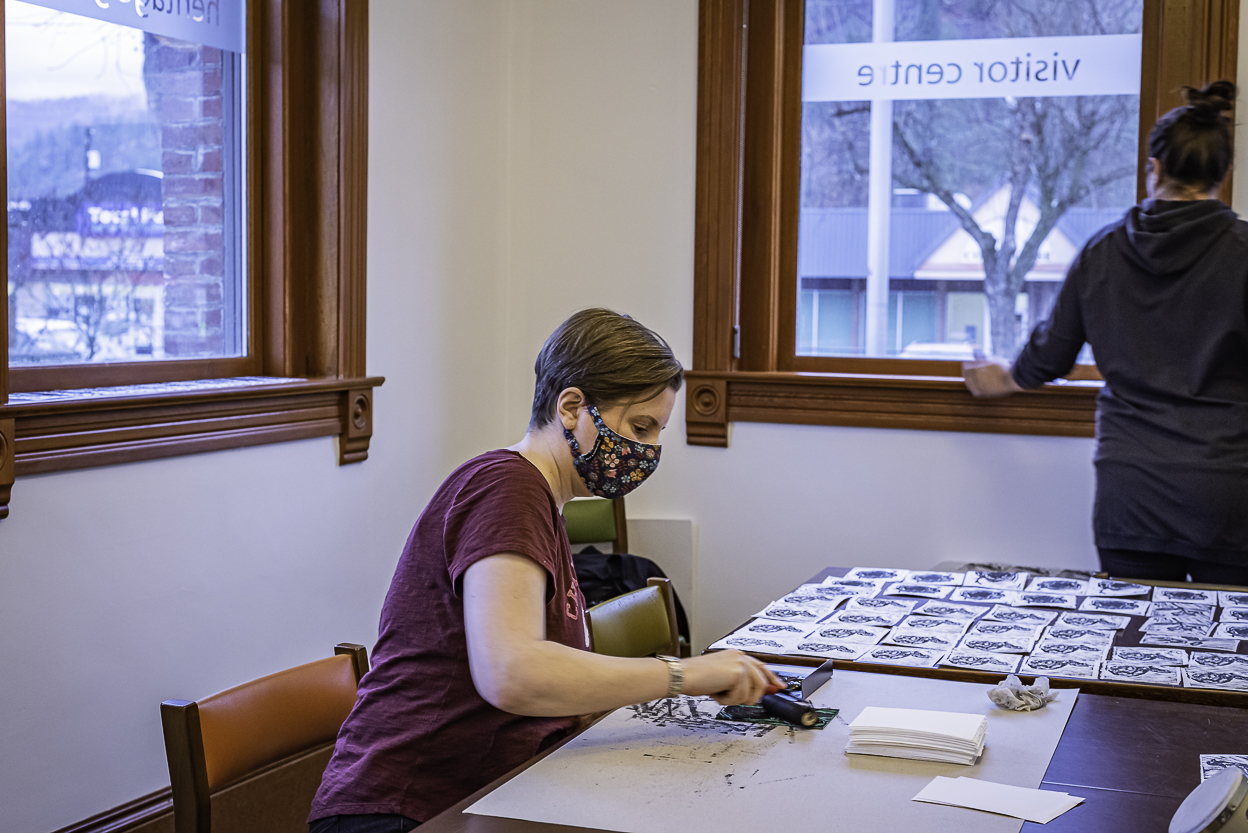 Linocut Workshop Photo: Gallery 2

Draw inspiration from others in the museum community.
As soon as museums began shuttering their doors in March 2020, my social media feeds started to blow up. Behind-the-scenes tours, online artist talks, and virtual art-making activities were everywhere. I was inspired by the creative minds who utilized their web and social media presence to remain connected to their communities.
It was because of what others were doing that I was motivated to introduce our weekly art prompt in April 2020. Every week, we posted an art-making prompt inspired by one of the works from the gallery's permanent collection. I was amazed by the responses that we received from the community.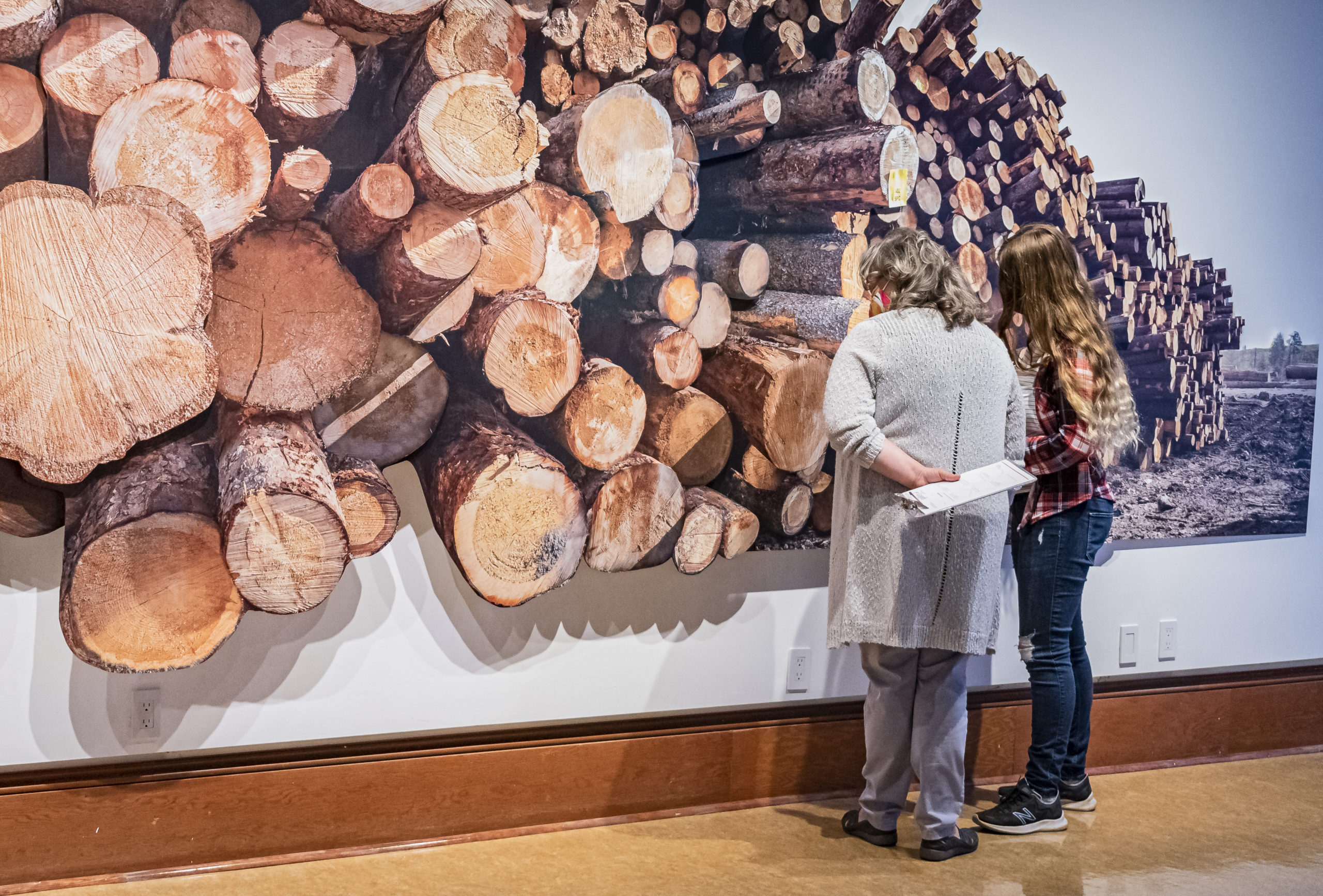 A School Tour in the Gallery Photo: Gallery 2

Develop (safe) in-person programs despite the uncertainty—but have a pivot plan too.
Towards the end of 2020, the prospect of doing in-person programs safely became more of a reality. When we were able to have school groups in the building again, engaging with art in the gallery space, it felt like such an accomplishment. However, with the ebbs and flows of the pandemic, we've also had to make the call to cancel or postpone. It was never a waste to develop program materials that were never realized, though. It was an opportunity to improve my programming skills; besides, those programs can be reimagined in the future.
This year, we are hosting a series of in-person craft-night workshops for adults to learn and experience new crafting skills like embroidery, ceramics, and bookbinding. All the plans are set, but if we must make a change, we are ready to pivot those plans.
Digital engagement is an important part of overall engagement.
The pandemic forced us to reconsider how we engage with our audiences. More importantly, it forced us to think creatively about how we could use digital content to interact with our audiences in meaningful ways.
We have seen, first-hand, that a hybrid model of providing both in-person and digital engagement experiences has allowed us to capture new audiences and make our collections more widely accessible. When we could no longer have in-person artist talks, we started filming and producing online exhibition tours. The online tours have allowed those who may not be able to visit the gallery to still view and experience the exhibitions. We have received so much positive feedback that the online tours are now an essential part of our programming.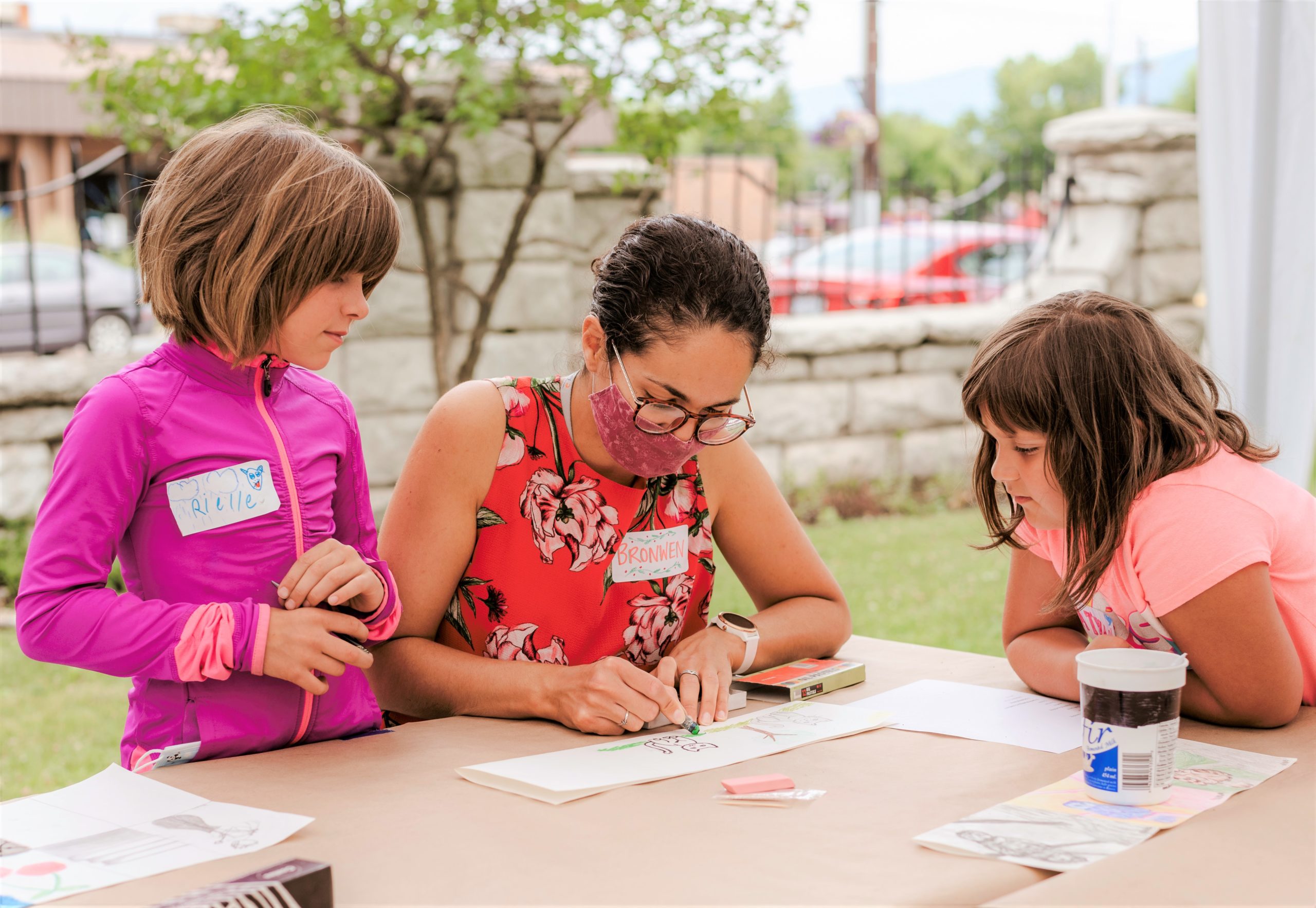 Summer Art Program. Photo: Gallery 2
Your community wants to be engaged.
The most important lesson that I've learned in these last two years is that museum programs—whether virtual or safely done in person—are an important means of learning and connecting, which people need and desire during these uncertain times. That is why I can barely wait for the opportunities that 2022 will bring.