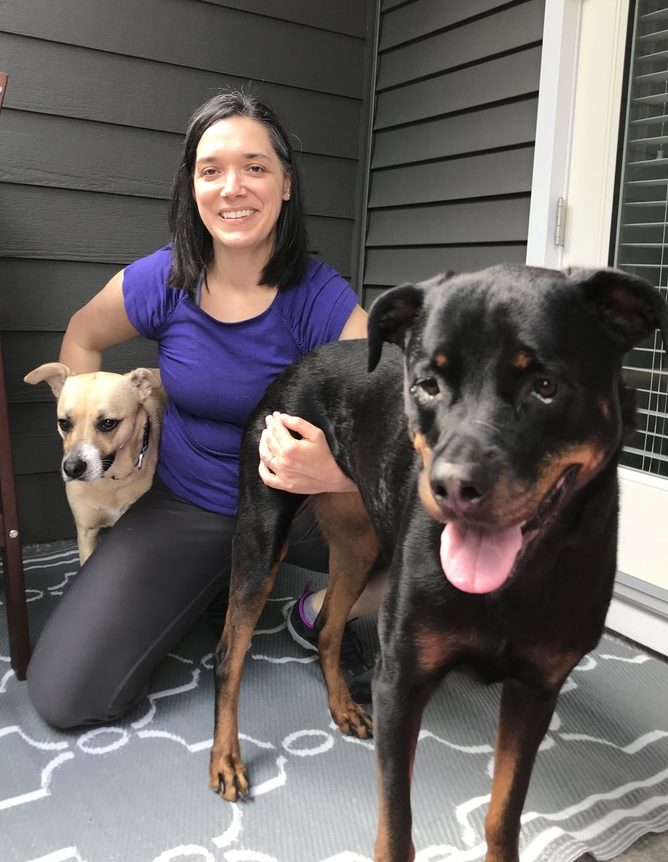 Me and my girls (Naki and Olive), Summer 2020. Photo credit: Lindsay Foreman.
Notes and Farewell from the Editor
Welcome to the first online edition of Roundup! We hope that you enjoy this new format of the BCMA's longstanding sector-specific magazine. Our goal in changing up the presentation of this publication, is to provide you with timely, relevant, searchable, and more accessible content. So please share both your feedback and article suggestions with us (roundup@museum.bc.ca) as we continue to adapt our approaches to best suit your needs.
Issue 281 looks closely at where the organization and the sector has been, where it's currently at, and anticipates future foci. Join us in Celebrating B.C.'s Museums: Past, Present, and Future, and the people who work tirelessly to promote arts, culture, and heritage, diversity, equity, inclusion, and accessibility within their communities, and across the lands that we know today as the Province of B.C. and Canada. We hope this issue encourages you to reflect on your experiences as cultural consumers and/or professionals and compels you to choose a path that allows us all to move forward together in a good way.
In addition to this change in magazine format, it is with a heaviness in my heart that I report that this is my last issue as Managing Editor. Although a very difficult decision for me, I am being called to focus my efforts within the communities I live and work. It's been a fantastic experience working with the BCMA staff, Council, and Committee members, and of course, with all of our amazing contributors over the past couple of years. I've been fortunate to meet and hear from so many different arts, culture, and heritage advocates, and to hear and share your inspiring stories. Keep on fighting for the arts, culture, and heritage, diversity, equity, inclusion, and accessibility!
So long dear readers and supporters! But this is definitely not good bye . . . you'll see me at the conference in October and likely out and about, visiting your communities, sites, and organizations!
Be well and stay safe,
Lindsay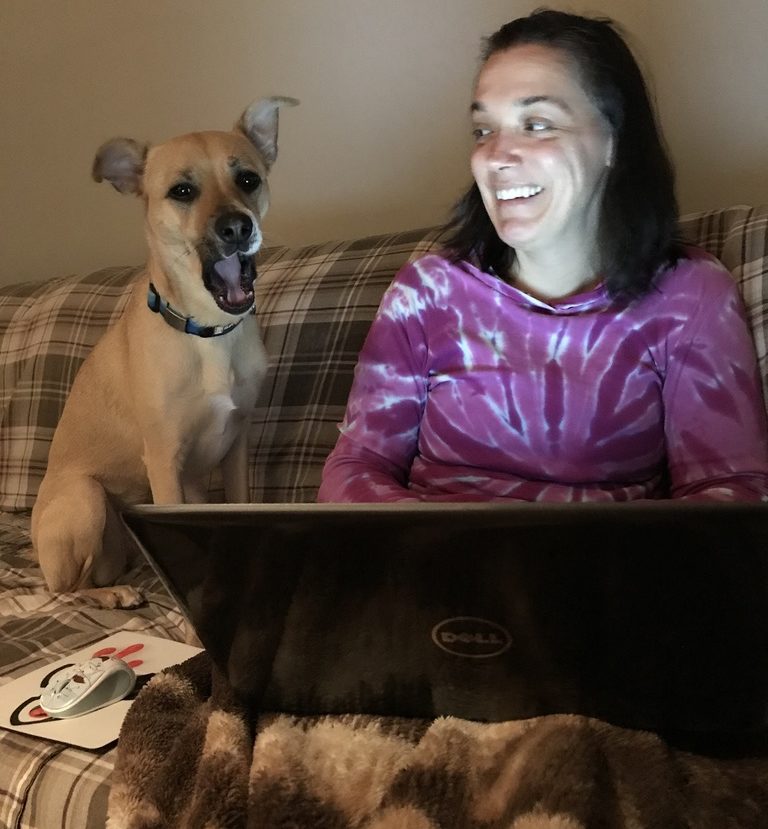 My editing helper Naki, 2020. Photo credit: Lindsay Foreman.
---
With the departure of Roundup editor Dr. Lindsay Foreman, we have the opportunity to reassess how Roundup is created and published and will act to make the magazine more equitable and reach new audiences.
For decades, Roundup magazine has succeeded due to the generous volunteer efforts of our members. Members volunteer their time to submit articles and over the years have also volunteered as editors and on review committees. While volunteer contributions have long been essential to professional associations like the BCMA, we recognize that everyone should be equitably compensated for their time, ideas, and efforts – and this is especially true in the arts & culture sector where all too often people are asked to donate their time.
Starting with the next issue of Roundup, all contributors and guest editors will be offered an honorarium for their efforts. More details on upcoming themes, calls for proposals, and how to submit contributions to Roundup, will be shared in a forthcoming blog post and on social media.