Inspirational Update
Chinatown Storytelling Centre
Xiaoleen Siow, Marketing Coordinator, Vancouver Chinatown Foundation

In 2017, the Vancouver Chinatown Foundation received a $75,000 B.C. | Canada 150 Grant to support the development of the Chinatown Storytelling Centre. There were ambitious plans to open in 2018, but delays in development resulted in the opening being pushed back to 2020. This opening date was further pushed due to the COVID-19 pandemic. We are now working to open to the public in the autumn of 2021.
The Centre celebrates Chinatown's contributions to the development of Vancouver and highlights the roles of Chinese Canadians in the building of Canada. The exhibit hall will include interactive kiosks with personal stories and short films that provide opportunities to learn about people and places of significance in our history. 
The instances of anti-Asian violence that rose alongside Canada's COVID-19 case numbers demonstrated the urgent need for Chinese Canadian stories to be brought to the forefront of public awareness.
Through celebrating Chinese Canadian joys and successes, the Centre will share stories such as Arthur Jung's, a member of our community who joined the Royal Air Force as a volunteer because his enlistment in the Canadian forces was refused based on his Chinese Canadian status. When Jung returned to Canada, he requested that he be added to the B.C. voters list.  His request was denied despite the fact that his status as a World War II Veteran granted him the right to vote. The basis of this denial – he was Chinese.
Above all, the Centre will be a space to gain a fuller understanding of Canadian history, consider the implications of Canada's history of discrimination, and reflect on how that legacy still impacts communities today. It will be a venue for important public events throughout the year, including dialogues, speaker series, and workshops addressing current social issues, anti-Asian racism, and discrimination.
For over 100 years, the Chinese community in Canada has contributed to the country in the form of labour, lives sacrificed in war, entrepreneurial spirit, and the sharing of our traditional culture. Join us at the Chinatown Storytelling Centre at 168 East Pender, as we continue to celebrate our community, preserve our heritage, and work towards a future where we no longer have to prove our place as Canadians.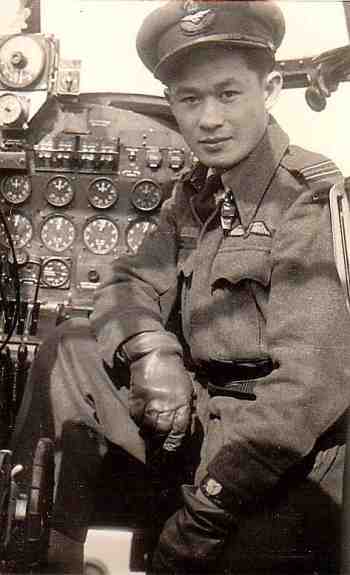 Arthur Jung.
Photo credit: Chinese Canadian Military Museum.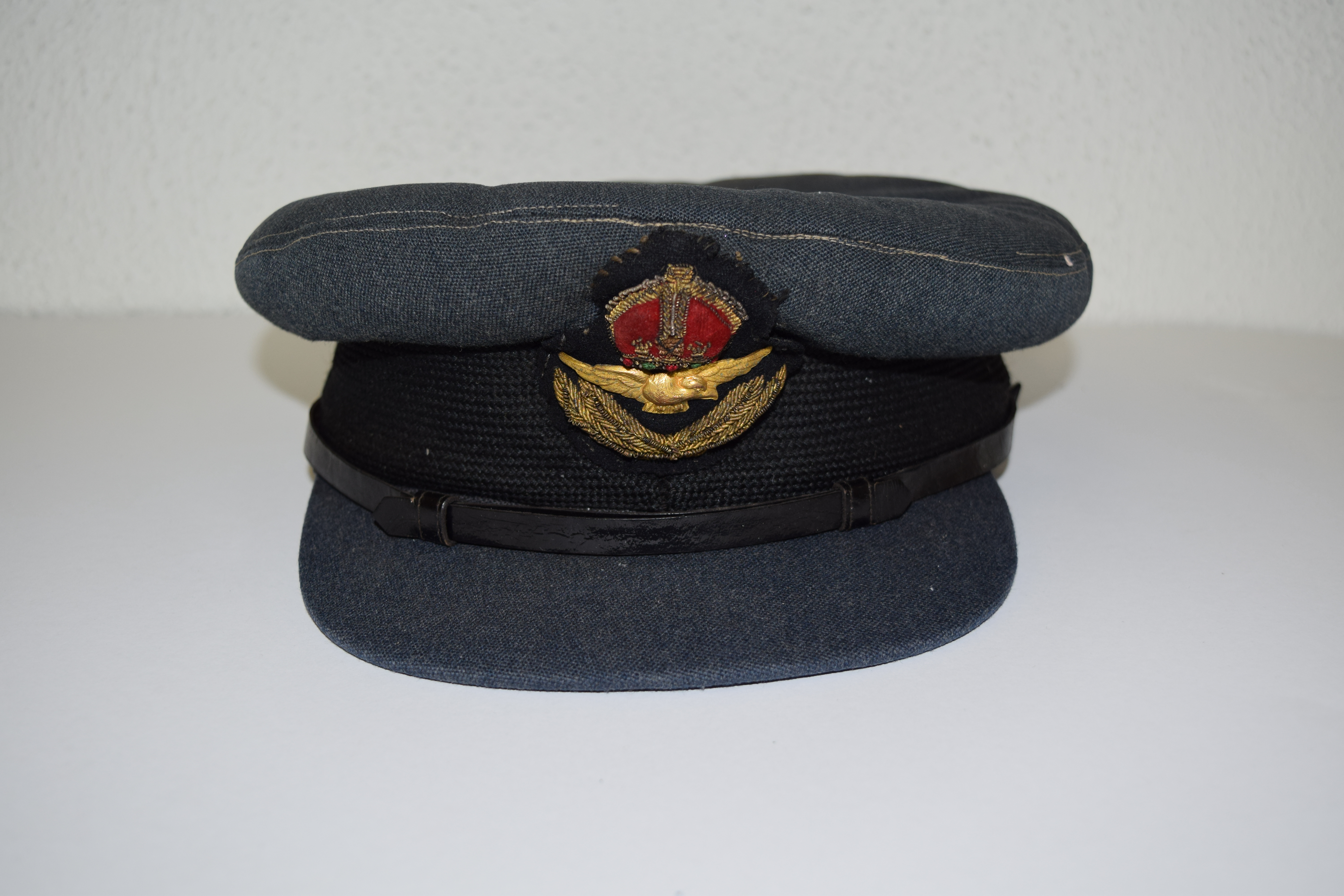 Arthur Jung's WWII Royal Canadian Air Force Cap (CC.2018.26.11).
Photo credit: Chinese Canadian Military Museum.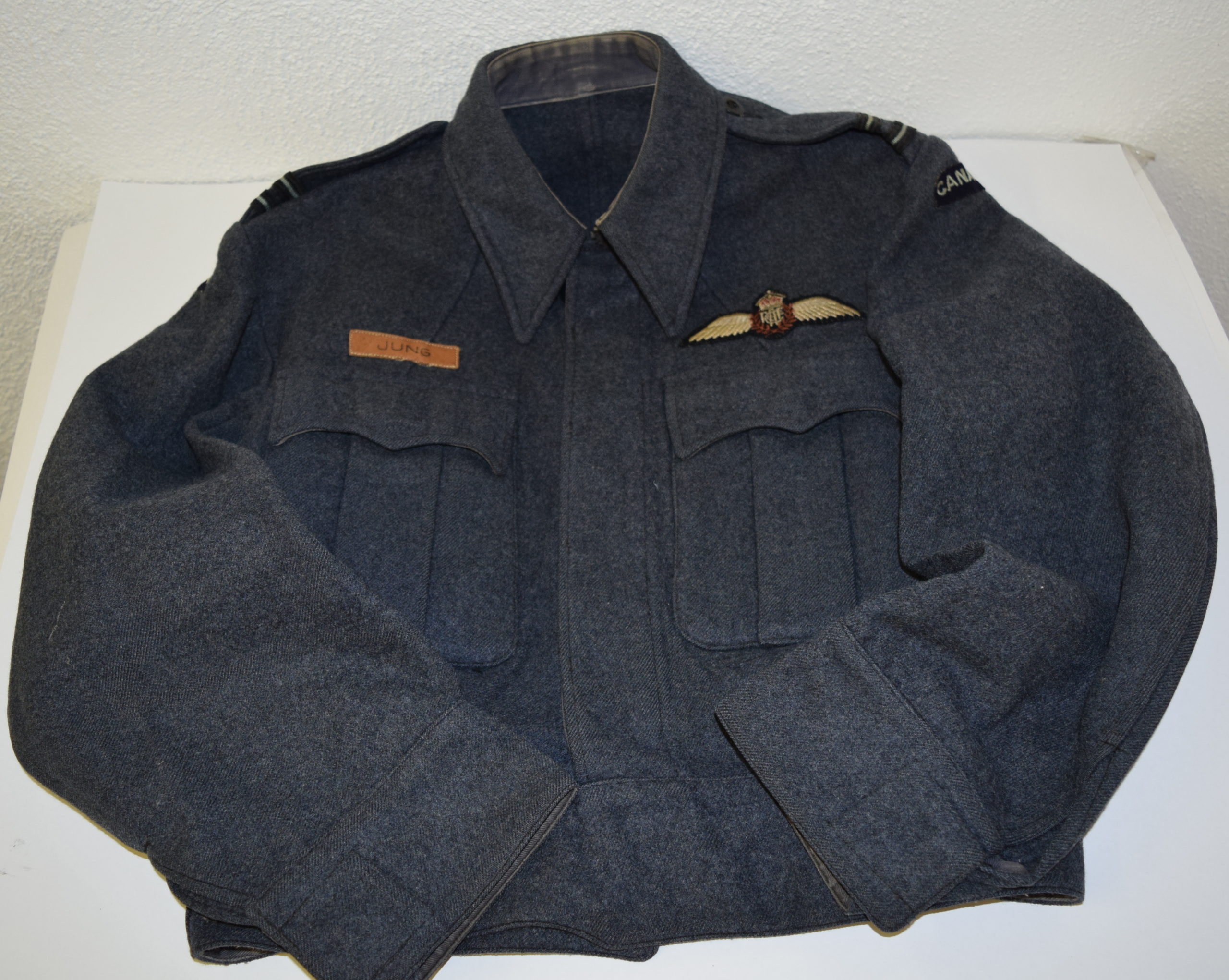 Arthur Jung's WWII Royal Canadian Air Force Jacket (CC.2018.26.12).
Photo credit: Chinese Canadian Military Museum.