BCMA Affiliate Membership: Government
The BC Museums Association works with all levels of government to highlight the critical role museums, galleries, and cultural organizations play in our communities. We are excited to announce a new program designed to increase engagement between government officials and the BCMA's members across the province.
This complimentary membership is intended for sitting government officials and senior staff of local and provincial governments of British Columbia as well as representatives of local Indigenous governments and Elders. The membership includes a personalized "Owl Card" that provides free admission to participating galleries, museums, and historic sites throughout the province!
Or contact members@museum.bc.ca with questions!
Membership Highlights
Free Admission
Use your Owl Card to get free admission to participating organizations across BC!
Conference Discount
Connect with the sector and receive a special rate for our annual conference
Bi-Weekly Newsletter
Stay up to date with the latest news and happenings in the sector.

Using Your Owl Card
All members can access their digital Owl Card in their member portal. Owl Cards are only provided in physical form at a member's request. If you require a password reset to access your member portal, please contact members@museum.bc.ca
Log in to download your digital card here!
When presenting your Owl Card, you must provide a valid photo  ID.
Current Owl Partners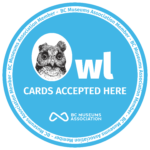 Our partner list is subject to change so check back frequently for updates, and be sure to look for the BCMA Owl decal in the windows of galleries, museums or historic sites to confirm that they are participating in the program.
Government Membership

Receiving this complimentary membership is an easy, one-step process!
You'll receive approval and a copy of your personalized digital Owl Card within 24 hours, providing free admission to participating museums, galleries and heritage sites across BC.
Discounted registration for our annual conference, regional workshops and other events.
Free access to our popular monthly webinar series.
Bi-Weekly HOOT! e-newsletters: Stay up to date with the latest news and happenings in the sector.
Access to the tools and resources available on the BCMA BRAIN Learning Centre and our ever-growing webinar archive.
This membership is non-voting
This membership has a term of 2 years.