Equity and Access Bursary
Supporting equity, accessibility, and anti-racism training for staff and volunteers working in BC museums and cultural institutions.
2023 Professional Development Bursaries
Apply for financial support to support ongoing learning.
The deadline for applications has passed. Thank you for your interest!
Questions? Email us at bcma@museum.ba.ca.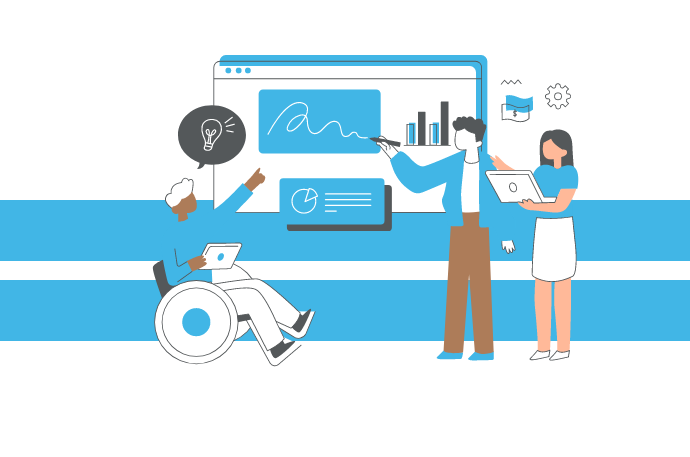 The Bursary
The Equity and Access Bursary is awarded annually to enable staff and volunteers of our member institutions, or Individual Members currently employed at a museum, gallery or historic site, to participate in equity, accessibility, and anti-racism training. Up to $5,000 are awarded annually.
Eligibility
Bursary applications are invited from BC Museums Association Institutional Members on behalf of staff or volunteers, or from Individual Members. There is no restriction on the training provider, but the proposed training opportunity must have a focus on equitable practice, social action, and accessibility. Organization-wide training opportunities are encouraged.
Consideration will be given to both credit and non-credit educational opportunities. Eligible expenses include but are not limited to consultant fees, tuition or registration fees, travel, and textbooks.
Evaluation
Applications are evaluated on the basis of:
Financial need of the institution or individual making the application;
Suitability and proven commitment of the individual(s) nominated; and,
Value for money of the training selected. Tuition and expenses for a credit course at a local college may be rated higher than an application for fees, travel, and accommodation for a three-day workshop in Vancouver, for example.
Inspiration
Explore select professional development opportunities:
We are happy to announce that the next conference, once again presented by the Chair in Transgender Studies, will be hybrid, taking place both in person at the University of Victoria and online March 30th – April 2nd, 2023 (#MTHF23)
Join community activists, academics, artists, and allies from around the globe for the fifth Moving Trans History Forward conference, among the largest of its kind. Share your voice and your history. Learn from others. Grow together. Make history!
Beyond GLAM Land Acknowledgments: Activating Decolonization and Indigenization in Galleries, Libraries, Archives, and Museums Micro-Credential
This micro-credential critically examines the work of the galleries, libraires, archives, and museums (GLAM) with a view to make space for new ways of being through practical and theoretical discussions of how to apply decolonizing and Indigenizing actions to these spaces.
Do you know of other professional development opportunities that we could share here? Or do you have questions about this bursary and the eligibility criteria? Email us at bcma@museum.bc.ca.
Recent Bursary Recipients:
Charlie Cook, MONOVA: Museum of North Vancouver and Archives (2023)
Gulf of Georgia Cannery Society (2023)