Election Primer 2021
An Essential Guide to Elections and Advocacy
Making the Case for Museums, Galleries and Cultural Centres in your Community
Updated in August 2021
About this Guide
Thank you to the BCMA Advocacy Committee for the time and expertise provided to create this document. The Advocacy Committee is committed to supporting the advocacy work of the BCMA and its members and increasing awareness of the BC cultural sector.
Now, more than ever, museums and cultural organizations face an uncertain future. From COVID-19 recovery, to mitigating the impact of climate change, to taking action in support of reconciliation and social justice, elections are an important time to make the voice of our sector heard, tell the story of our sector's impact, and urge the government to take action to ensure museums, galleries, and cultural centres can continue to support their communities. This guide provides BCMA members with facts, tips, and strategies to make arts, culture and heritage a central issue now, and in future elections.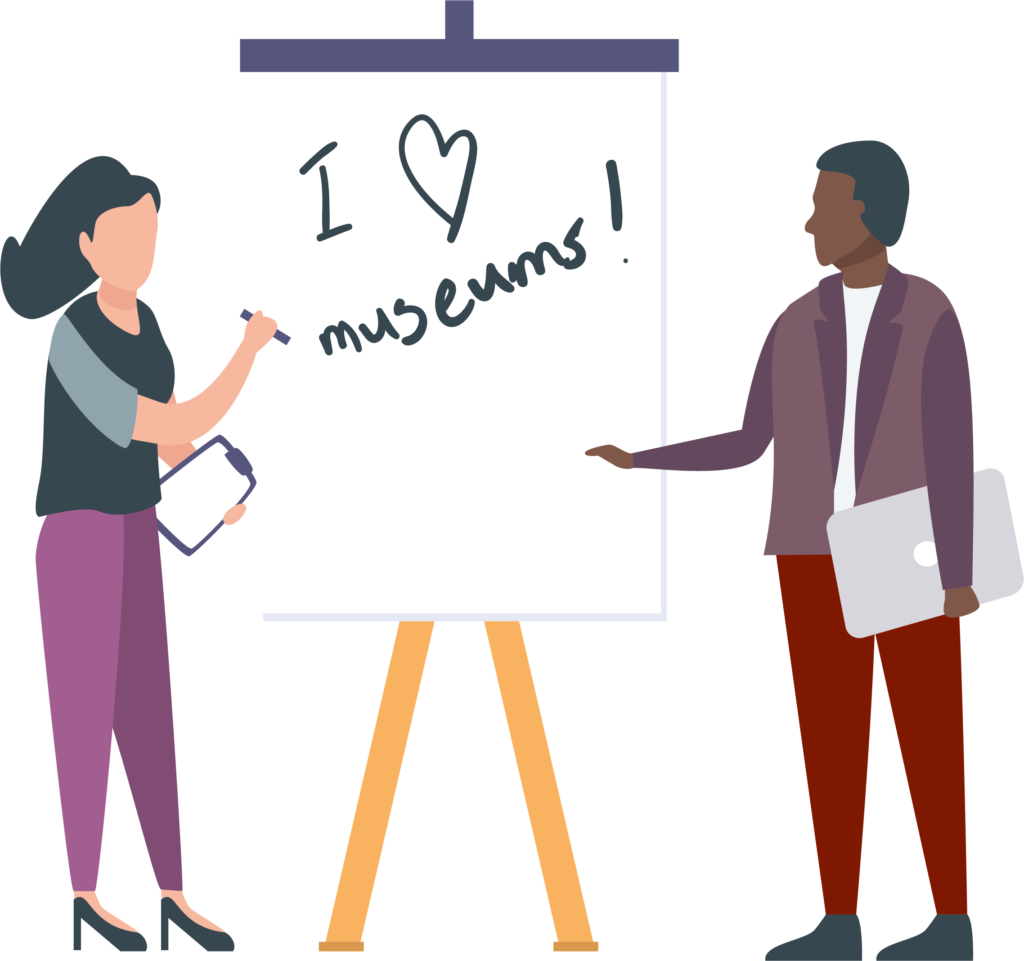 The BC Museums Association advocates for museums and related organizations during and after the election. We ask all BCMA members to become politically engaged and help us make sure that support for museums, art galleries and cultural centres is an election issue and an ongoing priority for elected officials in our communities. Increasing awareness about the value and impact of museums, culture and heritage among decision-makers like elected officials, as well as the general public, is critical to the growth and development of our sector. We need to be strong advocates for the economic, social and cultural impacts of our work – from generating economic returns and tourism revenue to building community participation and connections between generations, meeting the needs of Indigenous and multicultural communities, to giving children, youth and seniors access to arts and culture.
We understand that members are under-resourced and over-burdened, now more than ever, but advocacy on a local level is critical. We must ensure that every candidate, every senior government official, and every voter knows the impact museums, galleries, and cultural centres have on the lives of British Columbians. Now is the time to speak with a unified voice.
Important Dates
Federal election: September 20, 2021
BC local government elections: October 15, 2022
BC provincial election: TBA 2024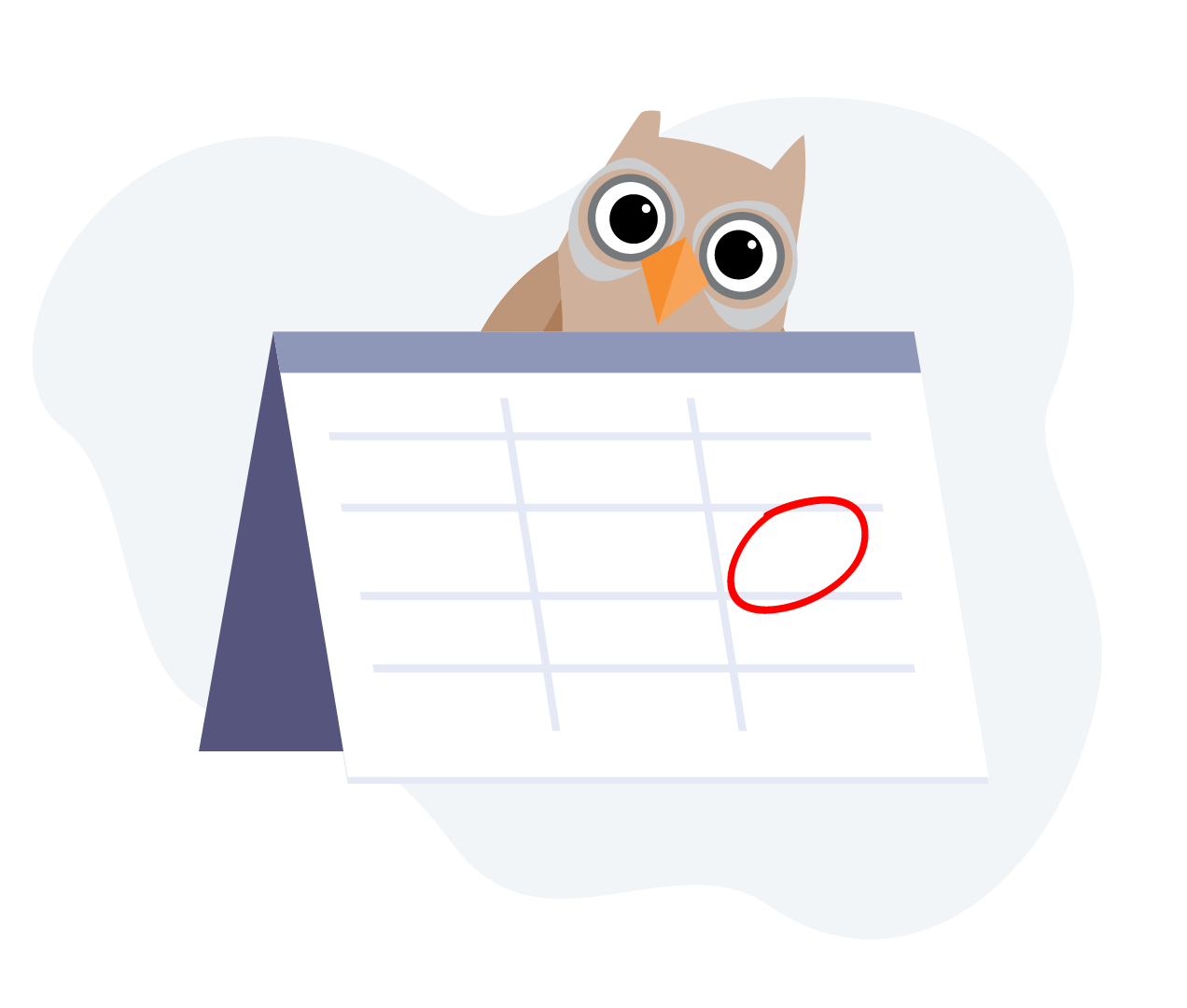 Political activities
Protecting your charitable status: Canada Revenue Agency (CRA) has updated rules and guidelines that charitable organizations must follow. Be sure to read up on the rules and regulations that govern charities, non-profits and individuals under the "Public policy dialogue and development activities by charities" section of the CRA website. It is important to know that while charities are prohibited from directly or indirectly supporting or opposing a political party or candidate, charities can engage in advocacy and public policy dialogue.
Changes to the Lobbyist Transparency Act and Implications for the Non-profit Sector: Since the 2017 provincial election, new regulations have been established to increase transparency with respect to who is lobbying the BC government. Pacific Legal Education & Outreach Society has a free webinar recording and resources that outline these changes. We encourage members to review these changes before engaging in advocacy work, especially if you are engaging in advocacy as a paid staff-person, representing your organization. Please note: this legislation applies only to advocacy/lobbying of provincial government officials in British Columbia, not to local government or federal advocacy.
About the BCMA
Founded in 1957, the British Columbia Museums Association (BCMA) creates a bright future for British Columbia's museum, gallery, and related heritage communities through networking, advocacy, innovation, and professional development. Since our founding, the BCMA has grown to include more than 400 members in every corner of the province representing museums, art galleries, science centres, Indigenous cultural organizations, heritage sites, botanical and zoological gardens, cultural centres, conservation institutes, exhibition galleries permanently maintained by libraries and archives, and nature reserves.
While BCMA makes every effort to present accurate and reliable information, the information provided in this document is "as is" without any warranty of accuracy, reliability, or otherwise, either express or implied. Users of this primer should not in any manner rely upon or construe the information or resource materials in this primer as legal, or other.
---
Facts Supporting Museums, Art Galleries and Cultural Centres as a Vital Sector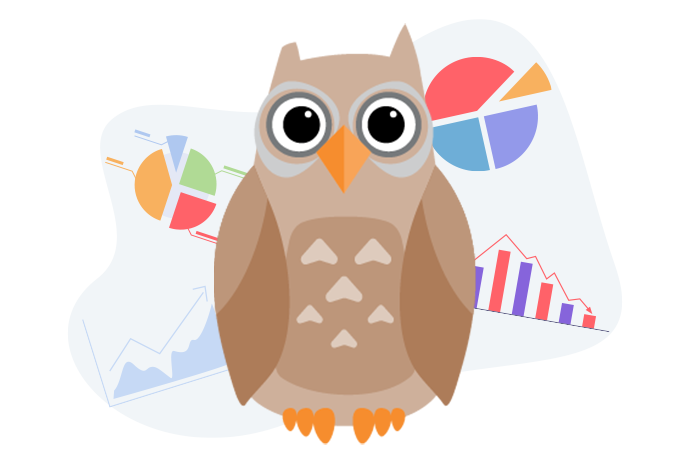 Two critical tools in advocacy are quantitative data (i.e. facts, figures, and statistics showing the impact of your organization or sector) and qualitative date (i.e. human stories of the impact of your organization or sector). When telling the story of your organization's impact, we recommend using both quantitative and qualitative data.
For example, you can say that "85% of Canadians believe that arts education assists in the emotional and intellectual development of children and consider it a good reason to support the arts."
But if you can also follow that statistic up with a story from your museum about the impact your organization has had on the life of an individual child, your story will be richer and more memorable. Statistics are important, but stories stick in people's heads and hearts.
Here are some helpful statistics to quantify the impact of museums, galleries, and cultural centres.
The Impact of COVID-19 on BC's Cultural Sector
The COVID-19 pandemic is seriously damaging the global cultural sector (in April 2020, 94.7% of all museums in the world were closed due to the pandemic) and BC's museums, art galleries, and cultural centres are not spared. A recent joint survey from the BCMA and Heritage BC has found that nearly 33% of heritage organizations in British Columbia fear they "may never fully recover or completely return" to normal after COVID-19. A survey from the Greater Vancouver Professional Theatre Alliance found that 96% of cultural workers in the province are experiencing higher rates of stress and anxiety due to COVID-19. Hundreds of cultural workers have been laid off since March 2020 and thousands will lose their jobs if significant action isn't taken. If BC's cultural sector is going to survive, we will need the support of all levels of government.
Virtually every museum and heritage organization in BC has been negatively impacted by COVID-19 with 85% of respondents to a BCMA and Heritage BC survey stating that they have reduced programs and services offered to the public due to the pandemic.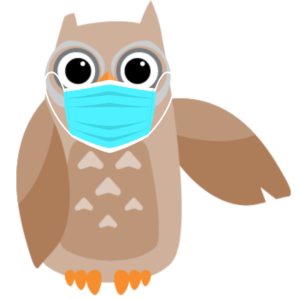 The COVID-19 pandemic has caused immeasurable damage to BC's museum and cultural sector, the long-term effects of which may be catastrophic. A survey of cultural and heritage institutions in British Columbia conducted by Heritage BC and the BCMA found that nearly one in three (32.5%) organizations "may never fully recover" from the financial impacts of the COVID-19 pandemic. This result is similar to surveys conducted in other provinces and in the United States.
Because museums and cultural organizations hold collections in the public trust, the risk of widespread closures goes beyond the economic and social impact of jobs lost. It is a threat to the very fabric of our heritage. BC museums hold nearly 12 million objects in the public trust. If one in three museums were forced to close, 3.6 million objects would be at risk. With limited collections storage space across the province, the museum sector has little to no ability to safely re-house even a fraction of these objects. This will undoubtedly lead to irreplaceable pieces of Canada's heritage being destroyed, lost, or moved into private collections.
While this would be a tremendous loss for all Canadians, the impact would be truly devastating for Indigenous communities who have spent decades researching and locating their cultural patrimony and working to bring it back home. If millions of heritage objects are moved, let alone lost, due to the widespread closure of museums, this would set back the repatriation work of Indigenous communities by decades.
More than 3,000 people are employed in the museum sector in British Columbia. A loss of 1 in 3 museums means a likely loss of nearly 1,000 jobs that offer meaningful and rewarding employment for British Columbians. Moreover, museums are critical community centres, many of which offer summer camp programs, field trips, and other educational and employment opportunities for young people in the province. The loss of these jobs will reverberate through our economy, from education, to tourism, to even the child care sectors.
Economic Impact
Before the COVID-19 pandemic, the culture sector was one of the fastest-growing sectors in British Columbia's economy, generating a wealth of new revenue, contributing to workforce growth, and attracting and training highly skilled labourers. According to the most recent report by Statistics Canada (2015), culture GDP in BC is $5.7 billion, making up 3% of the total provincial GDP, and 12% of culture GDP in Canada.
There are 88,000 culture jobs in BC, which is equal to 3.8% of all jobs in the province.
Culture GDP in British Columbia is 6.33 times that of sport and culture creates 4.31 times more jobs than sport (Statistics Canada 2015). The GDP contributed by culture is greater than agriculture, forestry, fishing & hunting, utilities, and accommodation & food services industries.
Through creative innovation, the culture sector can diversify BC's predominantly resource-based economy.
A strong culture sector gives British Columbian communities a brand, or "attraction factor," for new workers, residents, and tourists, spurring and supporting a vibrant cultural tourism industry.
Culture contributes to urban and rural development and revitalization, enhancing communities and providing further opportunities for economic and social growth.
In 2010, taxes from Indigenous cultural tourism spending were approximately $11.3 million (to all levels of government).
Educational Impact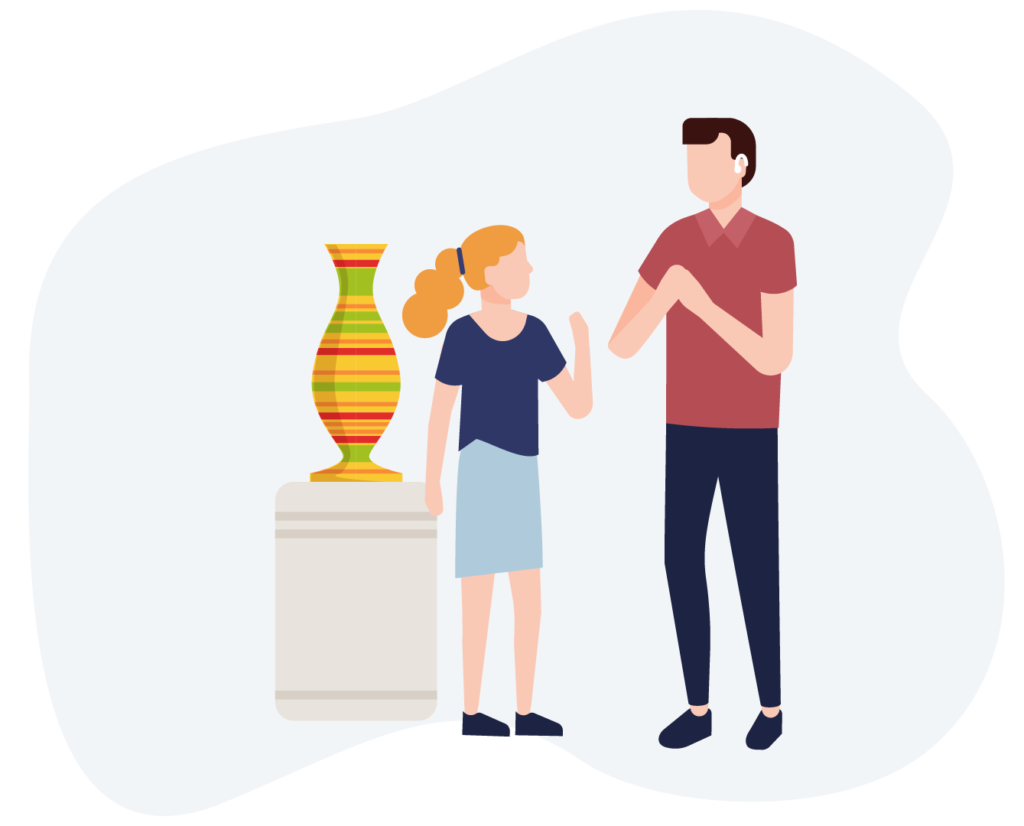 Museums, galleries, and cultural centres function as an essential "third space" (spaces that are neither work nor home) in communities and are hubs for exploring history, heritage, and culture.
Since the COVID-19, museums and cultural organizations across BC have created more than 1,000 new online educational programs to respond to community needs.
A recent survey found that 89% of Canadians trust science centres and museums for science-related information. In an era of fake news and online misinformation, museums play an essential role in helping communities understand important issues.
Across Canada, school groups visiting heritage institutions reached over 127,280 (approximately 6.4 million visits by students); up 7% over 2015.
Across Canada, heritage institutions responded to over 1.1 million research requests in 2019.
Social and Cultural Impacts
British Columbians are "avid cultural participants," engaging in arts and cultural activities more than other Canadians.
Canadians volunteered 107 million hours for arts and culture organizations in 2013. This is the equivalent of about 56,000 full-time, full-year jobs.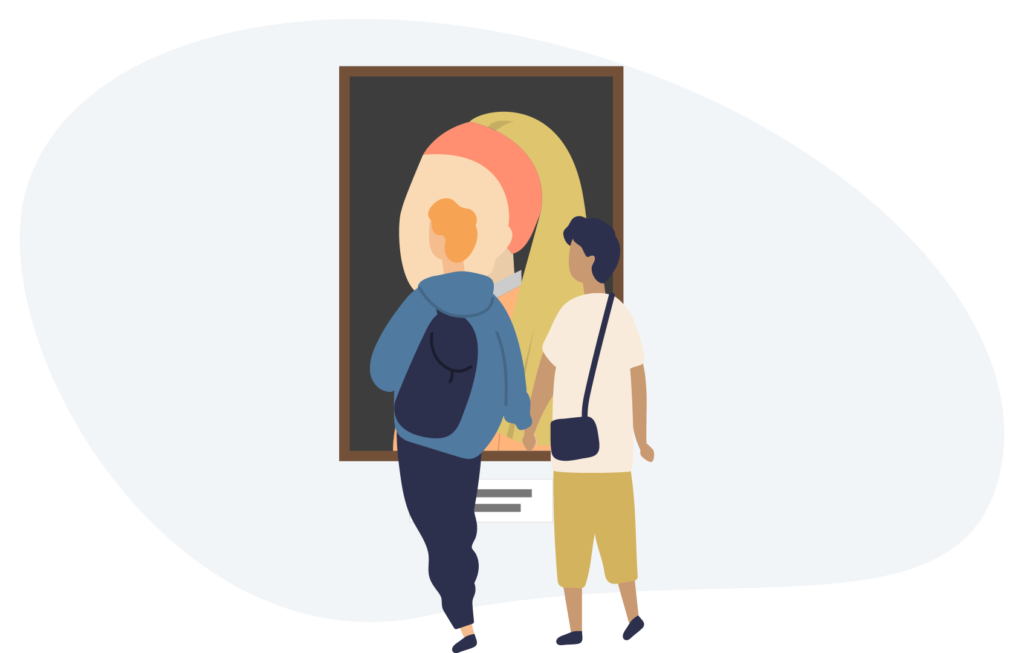 Cultural spaces create a symbolic sense of place. More than eight in ten Canadians feel that these spaces foster a sense of community pride and contribute to the quality of life in their community.
Culture is a spark for reconciliation between Indigenous and non-Indigenous communities. As a powerful avenue for sharing the truth of our history, it creates a process for fostering understanding, respect, and meaningful relationships moving forward.
Arts have been shown to empower youth, especially at-risk youth, to succeed in school, in work and in later life – 85% of Canadians believe that arts education assists in the emotional and intellectual development of children and consider it is a good reason to support the arts.
People who attend arts activities have been shown to be significantly healthier, have lower anxiety and be less likely to experience depression – this is especially important during COVID-19, as Canadians are reporting higher than normal levels of stress and anxiety.
---
What Museums Need: Points for BCMA Members & Politicians in their Communities
Increased investment in museums, art galleries and cultural centres will increase the economic and social impact of arts and culture in communities. Here are a few ways politicians and cultural champions can support our sector:
Stable operational funding is essential to the long-term health of the cultural sector. Advocate for more funding for core operations and programming.
Repatriation of ancestors and cultural belongings is an essential first step in reconciliation, the government must allocate more funding and support for Indigenous communities to repatriate their patrimony.
Canada's national museum policy hasn't been updated in nearly 30 years – it is critical that the Federal Government update this policy and use it as an opportunity to create a bright, sustainable, and just future for the museum sector.
Advocate for more funding for capital projects and/or facility improvements. Cultural organizations are at the vanguard of helping to create greener communities and capital/infrastructure funding can help to make organizations more resilient and more sustainable.
Increase public appreciation for, and connection with, museums, art galleries, cultural centres and historic sites in BC.
Provide stronger and stable support and investment to museums, art galleries, cultural centres from all levels of government.
Support the leading role of museums, art galleries, cultural centres and historic sites in strengthening BC's national and international profile.
Adopt a "percent for art" program that increases the presence of art in public spaces for all capital development projects.
Increase funding for artistic research and development in the arts and culture sector.
Provide funding to help museums, galleries, and cultural centres upgrade their facilities to better support public health during COVID-19.
Fund emergency preparedness and green infrastructure programs to empower museums and heritage spaces to adapt and prepare for the effects of climate change and climate-related emergencies.
What Can You Do?
Knowing who your candidates are, what they stand for and their intentions for arts and culture is instrumental when deciding who to vote for. As your direct link to government, the winning candidate in your riding can fight for key issues and increase the importance of arts and culture in government decision-making.
To find your federal electoral district and list of candidates visit: https://www.elections.ca/Scripts/vis/FindED?L=e&QID=-1&PAGEID=20
Find out who is running for elected office in your community. Contact your local candidates and ask them if they support museums, art galleries and cultural centres. If elected, what would they do to support museums, art galleries, cultural centres and historic sites? Attend all-candidates meetings and ask questions that relate directly to our sector and the parties' vision for the arts. Follow candidates in the news and on social media to keep in touch with what they are up to. Connect with candidates and make the case for arts and culture at any opportunity that arises. Let them know why they should care about our sector.
Make sure support for museums, art galleries and cultural centres is an election topic in your community.
Stay connected with your sector and make sure you take part in letter-writing campaigns, sharing advocacy information on social media, and sharing news through your personal/organizational networks.
If you have strong connections with local media (newspapers, bloggers/influencers, television, radio), pitch stories about the importance of cultural organizations and make sure they understand that cultural funding is a key election issue.
After the Election
Build relationships with local, provincial, and federal elected officials and policymakers.
Advocate with your local representatives to increase funding to museums, galleries, and cultural heritage institutions.
Work with governments on policy and legislative changes to help strengthen the museums, heritage, and cultural sector.
Increase awareness about the value and impact of the museums, gallery, heritage and culture sector among decision-makers like elected officials by inviting them to key events at your institution (special anniversary celebrations, Family Day events, exhibit openings, etc.)
Work with governments and stakeholders to increase training and professional development opportunities for the sector.
Build coalitions with other organizations (e.g. BCMA members, arts, culture and heritage stakeholders) to advocate on shared issues.

---
Advocacy Resources
Visit the Advocacy portal on the BCMA BRAIN for the latest, up-to-date resources to expand your advocacy toolkit.
BCMA regularly publishes advocacy news and updates to help our members and stakeholders stay informed about new policies, statistics and opportunities to advocate for museums and culture. We recommend reading the following resources:
Making the case for your museum
First, watch BCMA's webinar "Making the case for your museum: Advocacy strategies that work!" This hour-long webinar shares tools, tips and actions for building relationships with elected officials and increasing your organization's effectiveness in advocacy.
Here are additional resources to assist with advocacy on the municipal, provincial and federal levels. Get in touch and let us know if there are other resources you would like to share or request.
2021 Letter to the Standing Committee on Finance
Looking for data about museums? Check out the BCMA's reports and statistics portal.
A helpful overview from the BC Alliance for Arts and Culture about the benefits in general of arts, culture and heritage; and specifically on the benefits of increased public funding as related to the provincial government's promise to double BC Arts Council funding.
Research, reports and additional resources
Economic Impact Report and Case Studies (BCMA and Heritage BC, 2020)
The Standing Committee on Canadian Heritage released a major report on the State of Canadian Museums (September 2018). The Government's response was issued in January 2019.
Government of Canada Survey of Heritage Institutions (2017): A survey and analysis of financial and operating data from 1,820 heritage institutions and sites (museums, art galleries, historic sites, etc).
Hill Strategies: Arts and culture research reports on topics like Canadian public participation in arts, culture and heritage
The American Alliance of Museums' Top Ten Rules for Advocacy Engagement can be found here
The American Alliance of Museums also has free advocacy webinars:
ICOM has laid out 6 Advocacy Steps that can be found here
ICOM has also created a Culture and Local Development: Maximizing the Impact guide
The Small Museum Association has put together an Advocacy 101 document for small museums